01
FUNCTIONAL, FASHIONABLE, FABULOUS
NOTTING HILL was designed as a multi-purpose wallet – you use its space and features in your own unique way. It keeps all kinds of things safe in its zipped compartment, and is slim and small enough to fit into any pocket.
It is similar to MAYFAIR yet it has its own distinctive identity. Both wallets are slim, zipped, and have exterior pockets, one of which concealed and has our signature self-retracting smart strap to pull up cards. NOTTING HILL opens 180 degrees for full access and greater capacity for cards, banknotes and receipts, while MAYFAIR has expanding side walls in the interior sections, to make sure coins and small items such as a data stick or key don't slip out.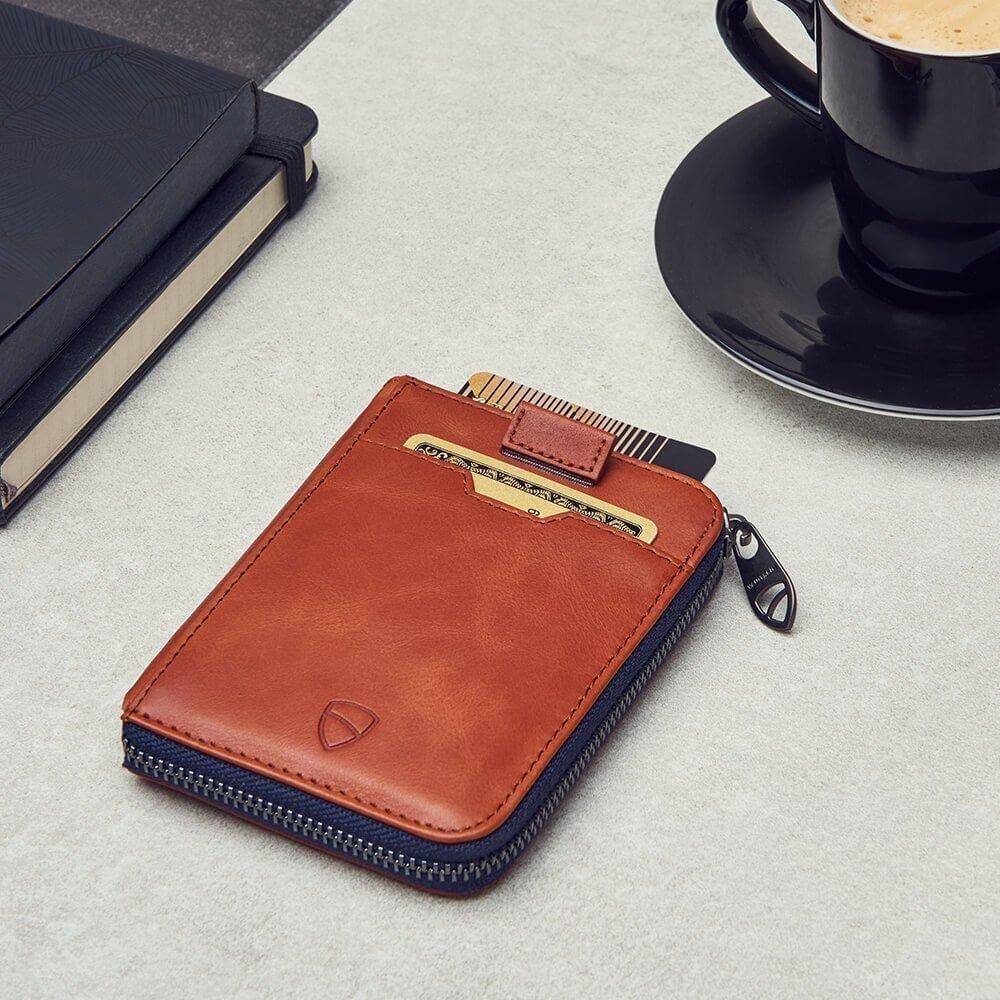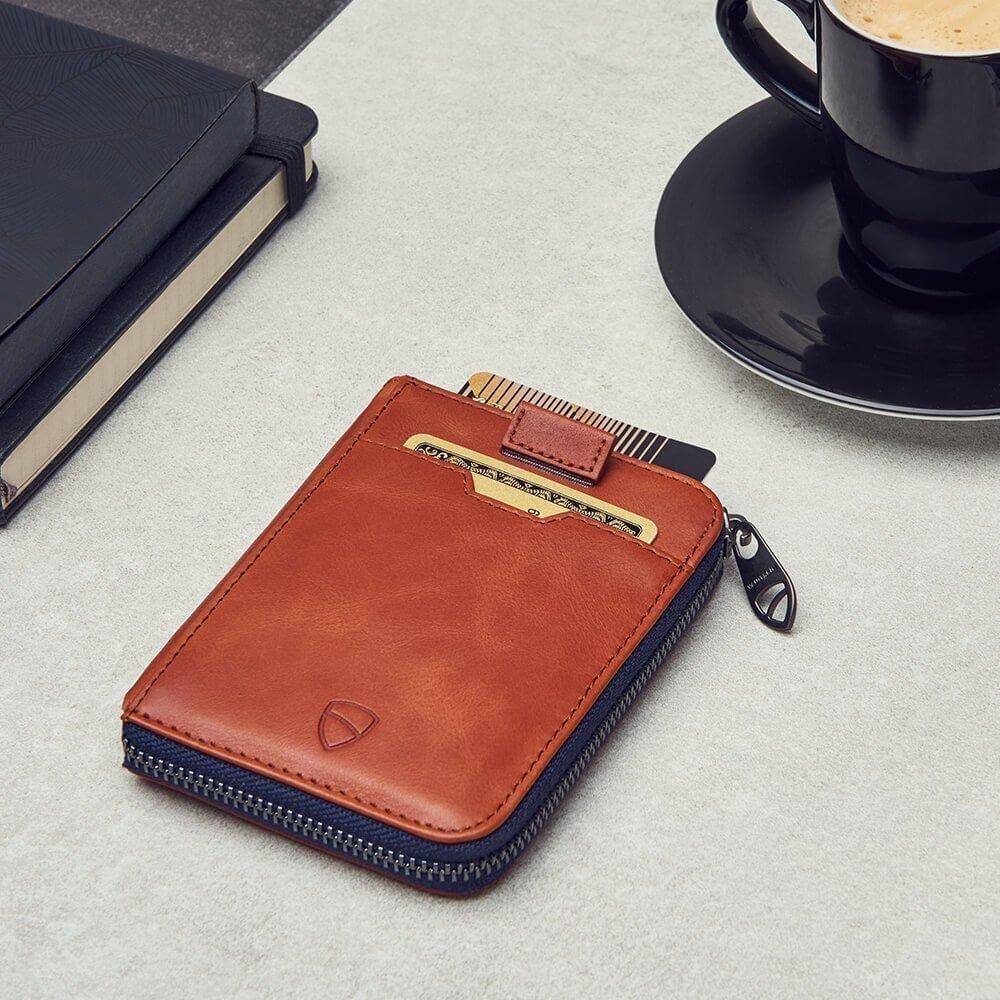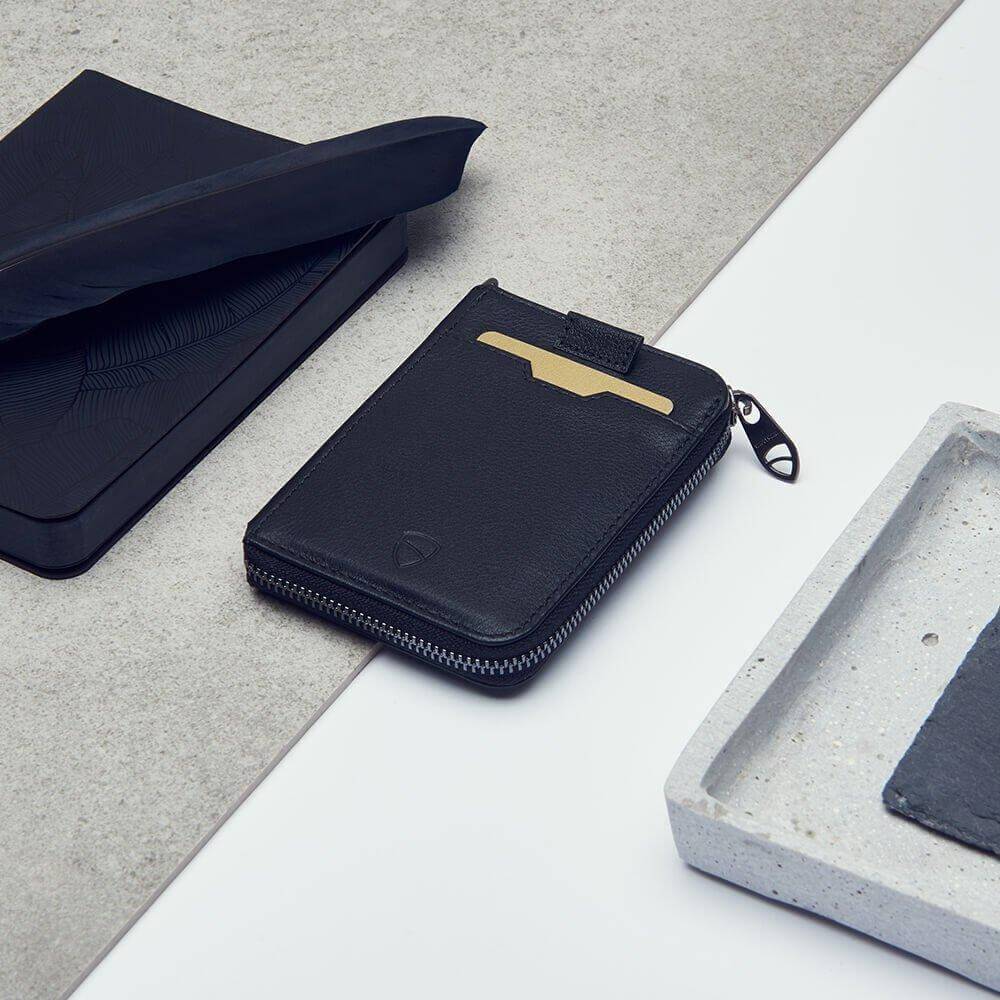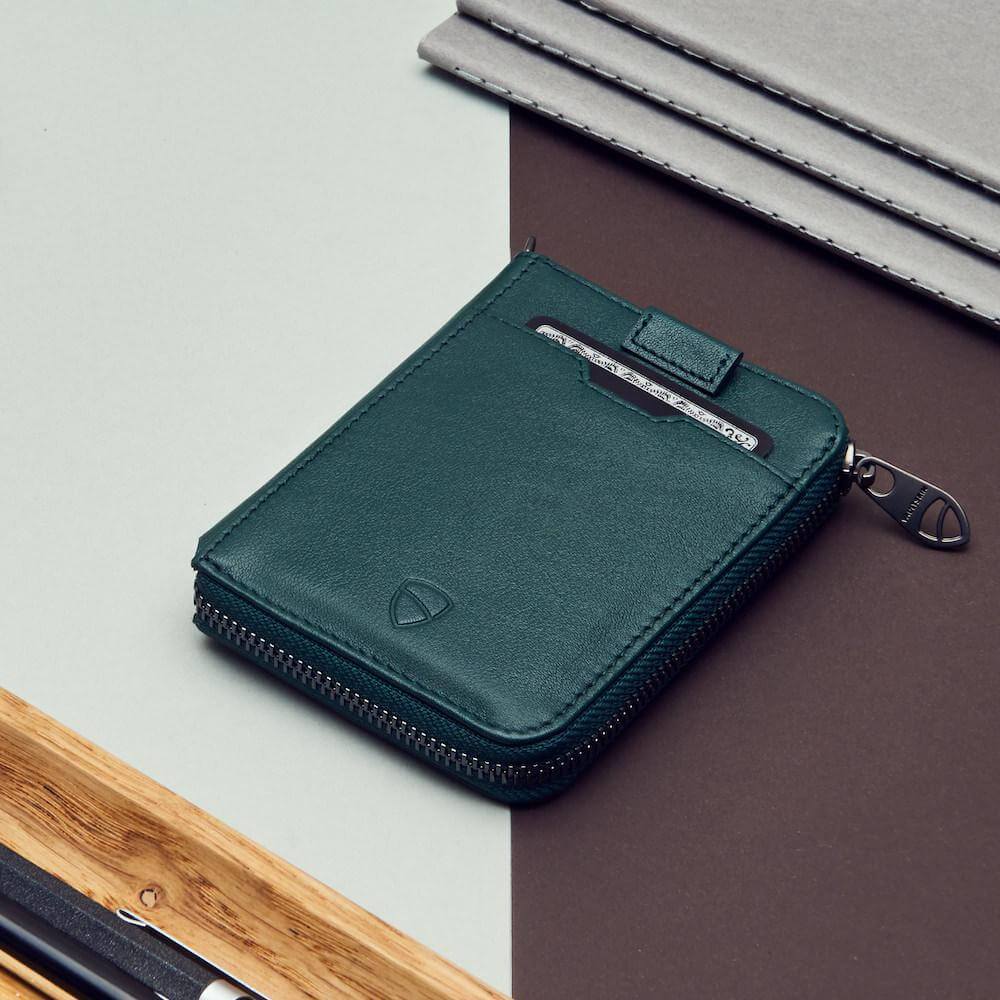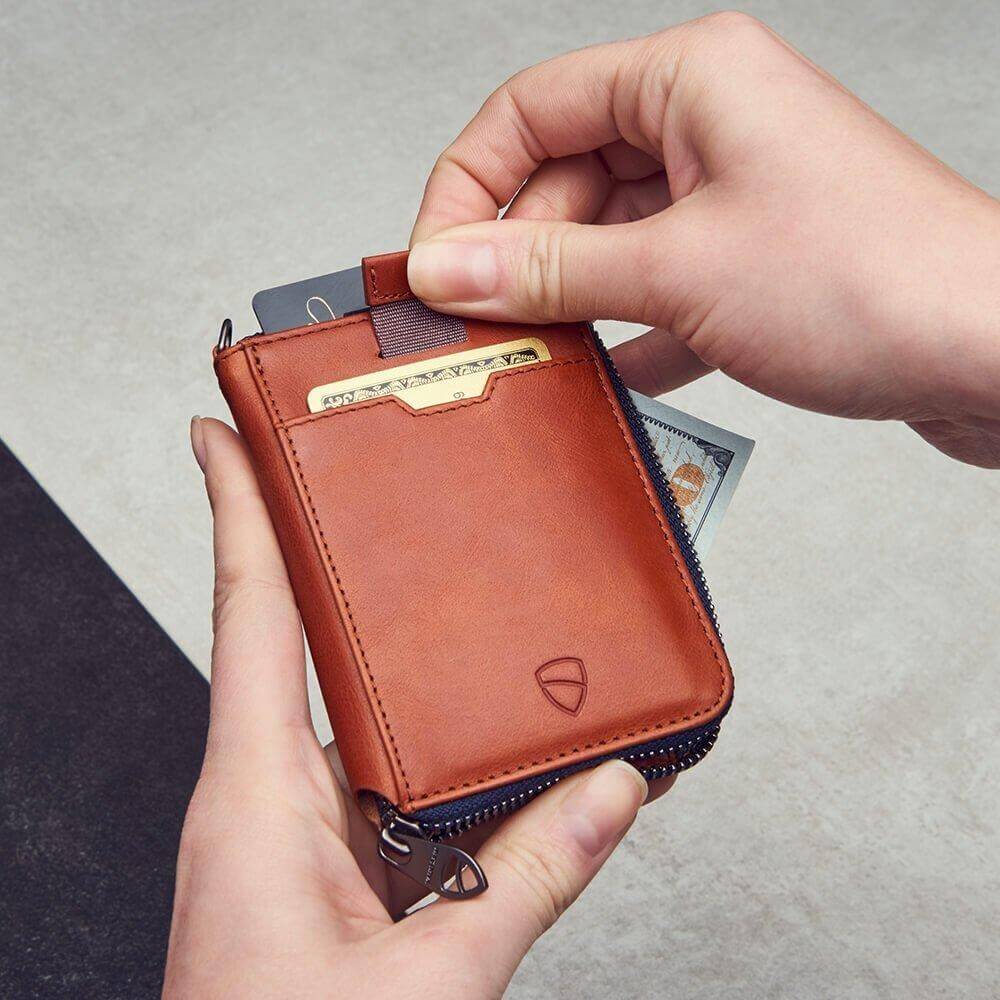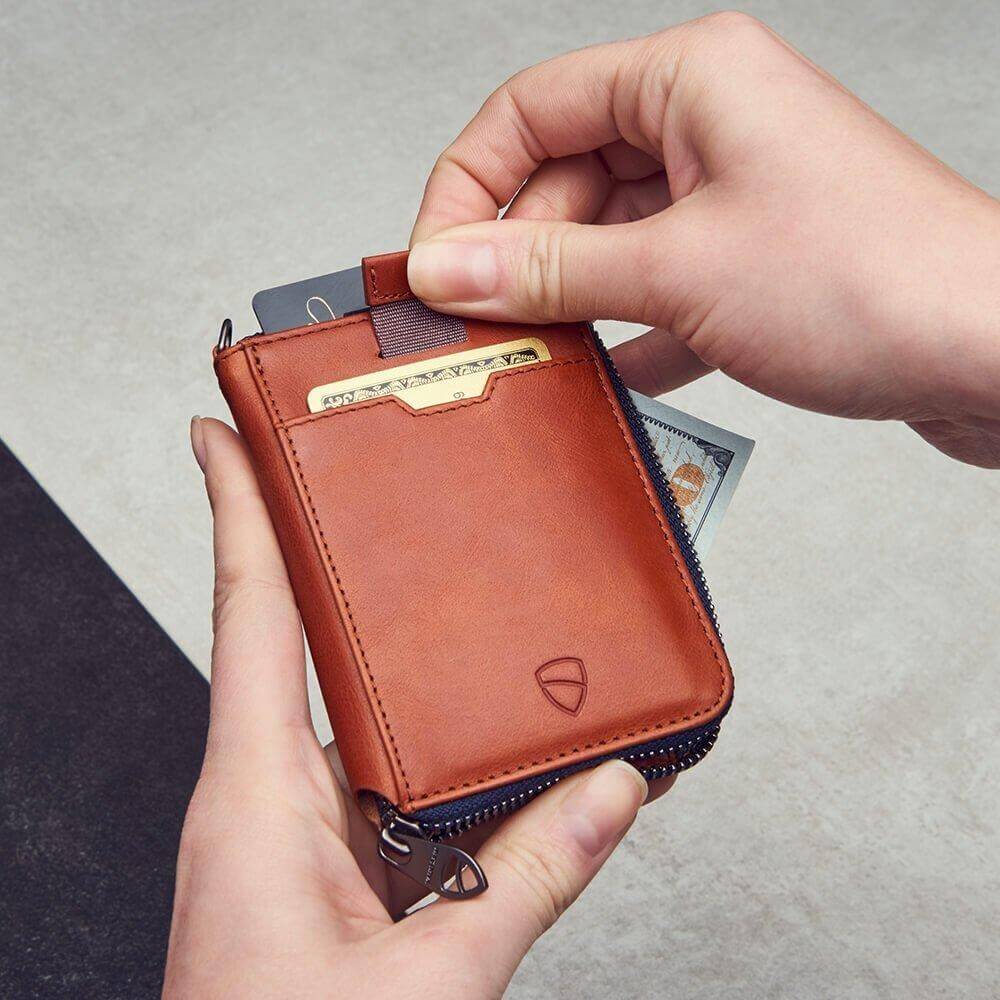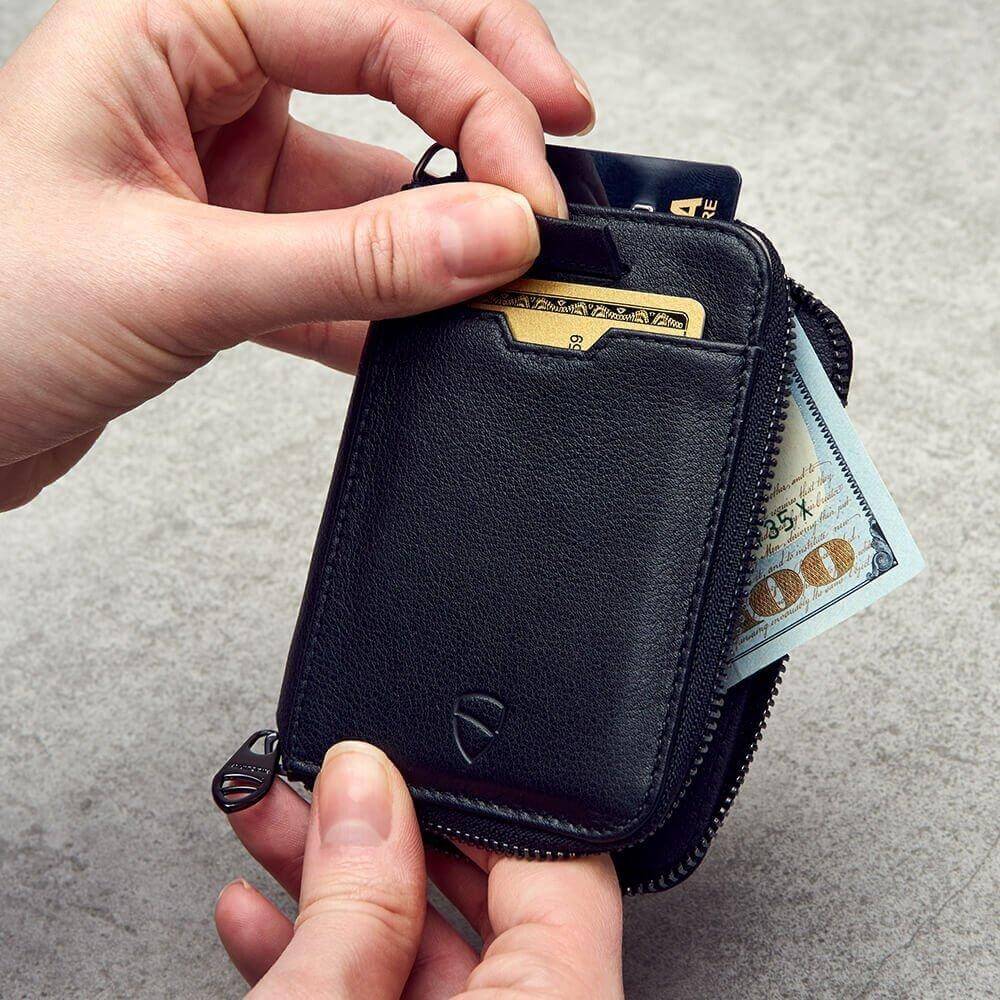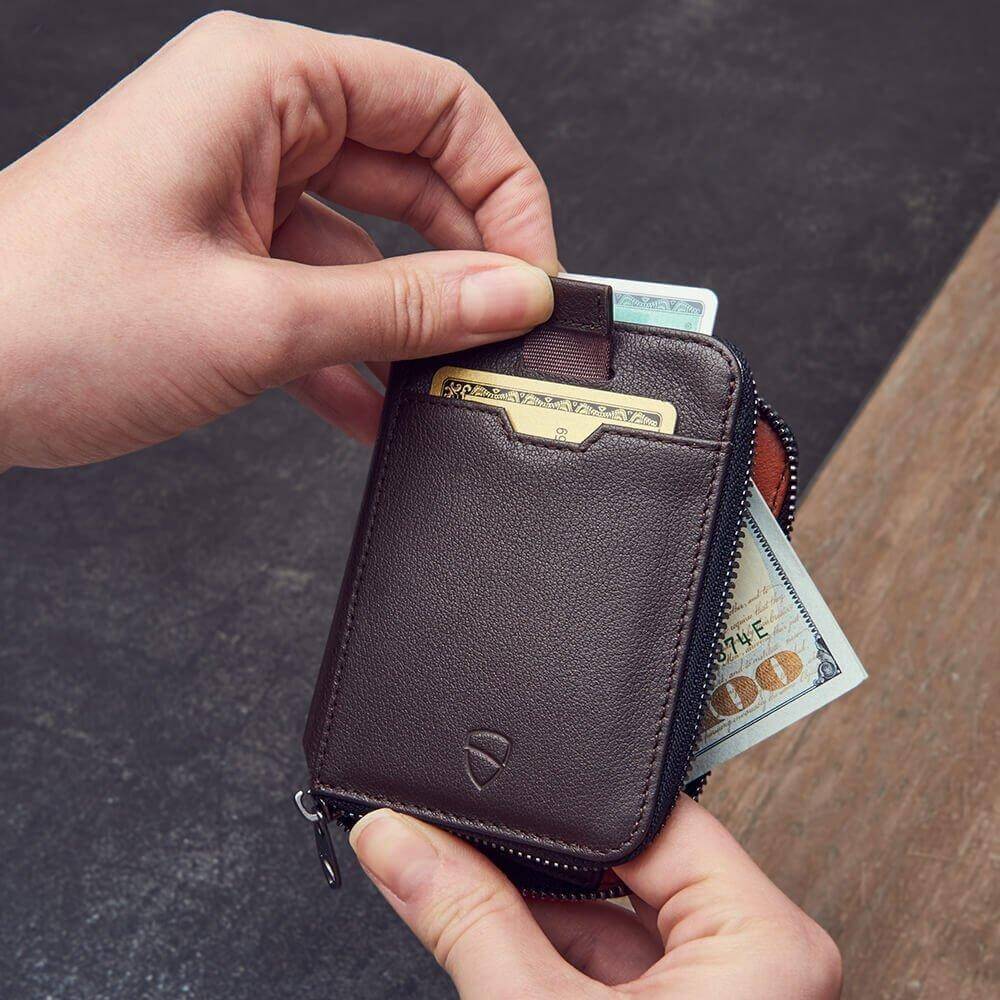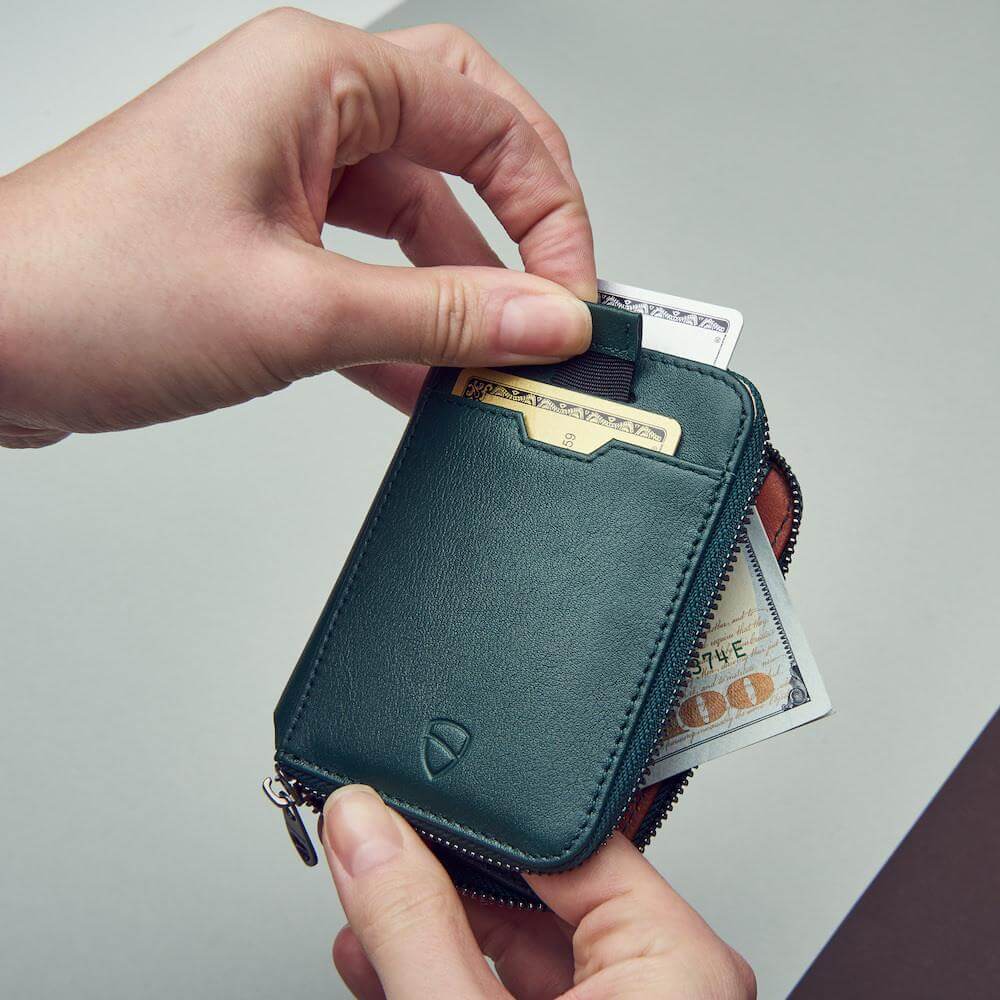 02
PREMIUM MATERIALS AND WORKMANSHIP
With its top grain Italian leather and high-quality precise stitching, NOTTING HILL looks and feels fabulous. You can rely on the metal zip running smoothly – it's the top of YKK's premium range. You can get all that you need into NOTTING HILL and it's still slim, or pack it til you think it's fit to burst – yet it will stay solid. It is carefully crafted from the best materials to ensure that you can depend on its strength and quality fo years to come.
03
HIGH CAPACITY
As well as four card slots on the outside, NOTTING HILL has two more inside, plus a retainer strap to keep banknotes, receipts etc in place. One of the interior pockets is full depth with a clip closure, and the other is half depth for greater visibility. You can easily keep a key, SIM card, memory stick or other small item in the zipped compartment. When you unzip it with the spine in your hand, the two sides open 180 degrees so you can easily sift the contents. There's an external loop to attach keys, which can be tucked away if you don't need it, for a tidy finish. One of the external pockets has the Vaultskin smart strap which quickly pulls up the card or cards within, then self-retracts. All internal and external pockets feature Vaultskin's high-functioning Faraday Cage to protect your cards from RFID scanners.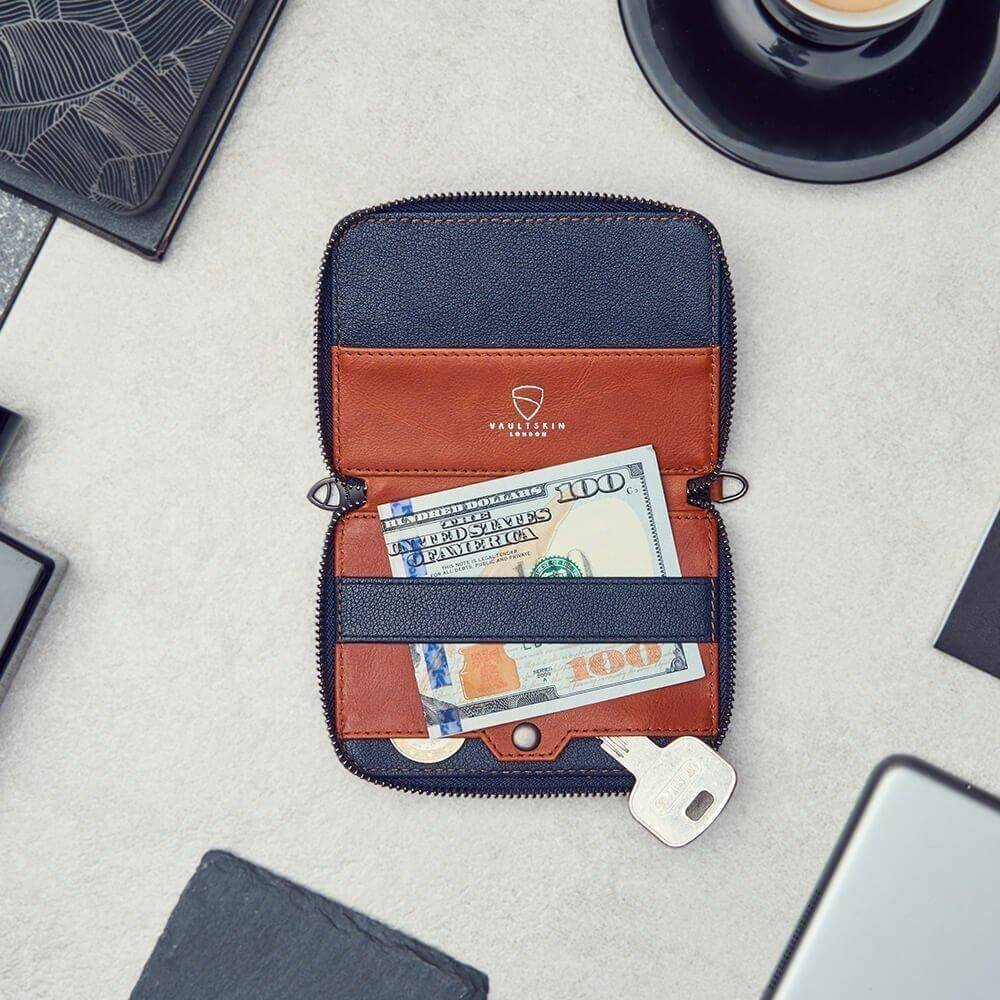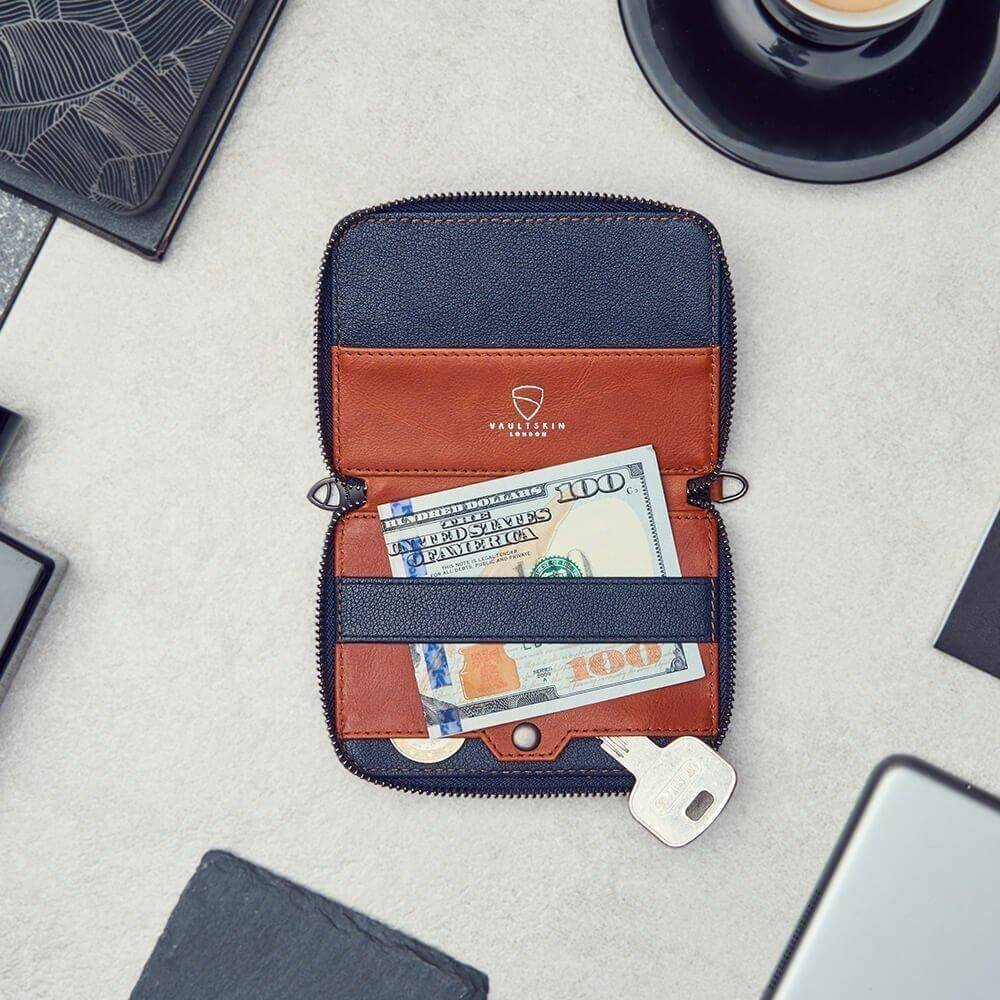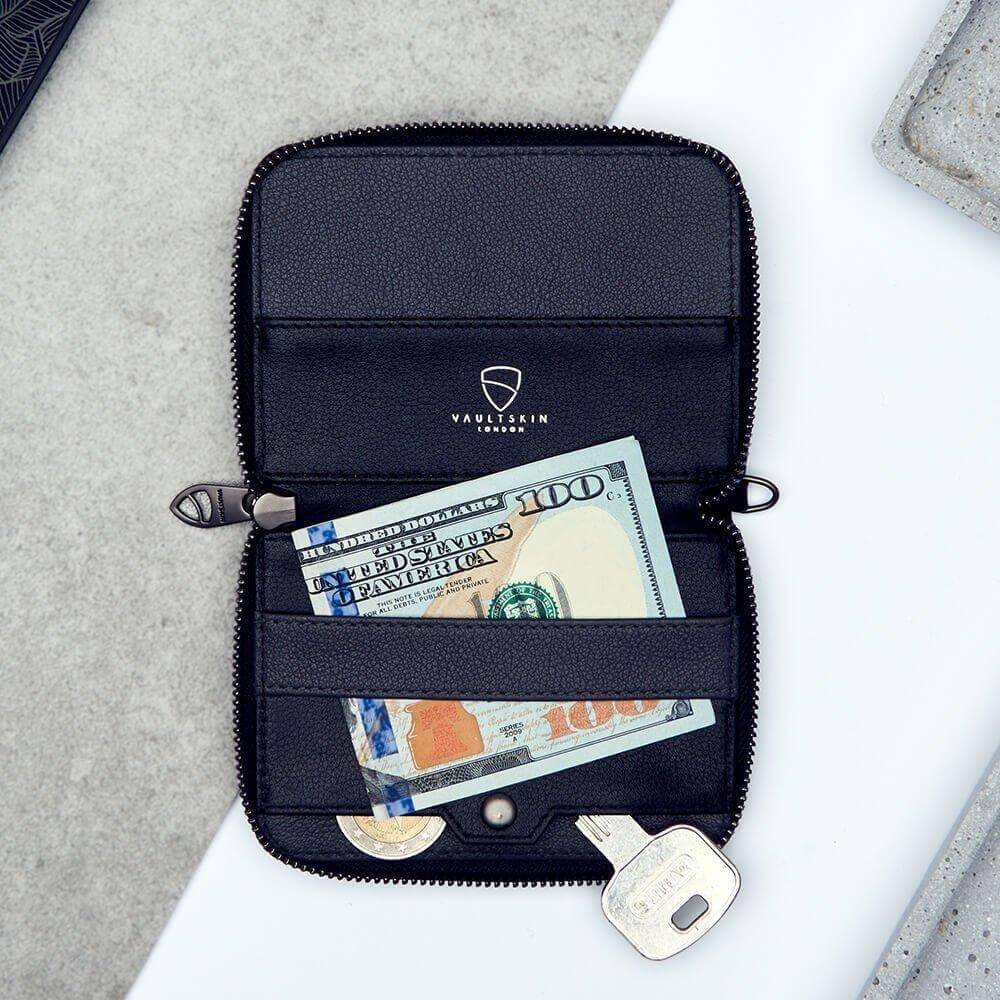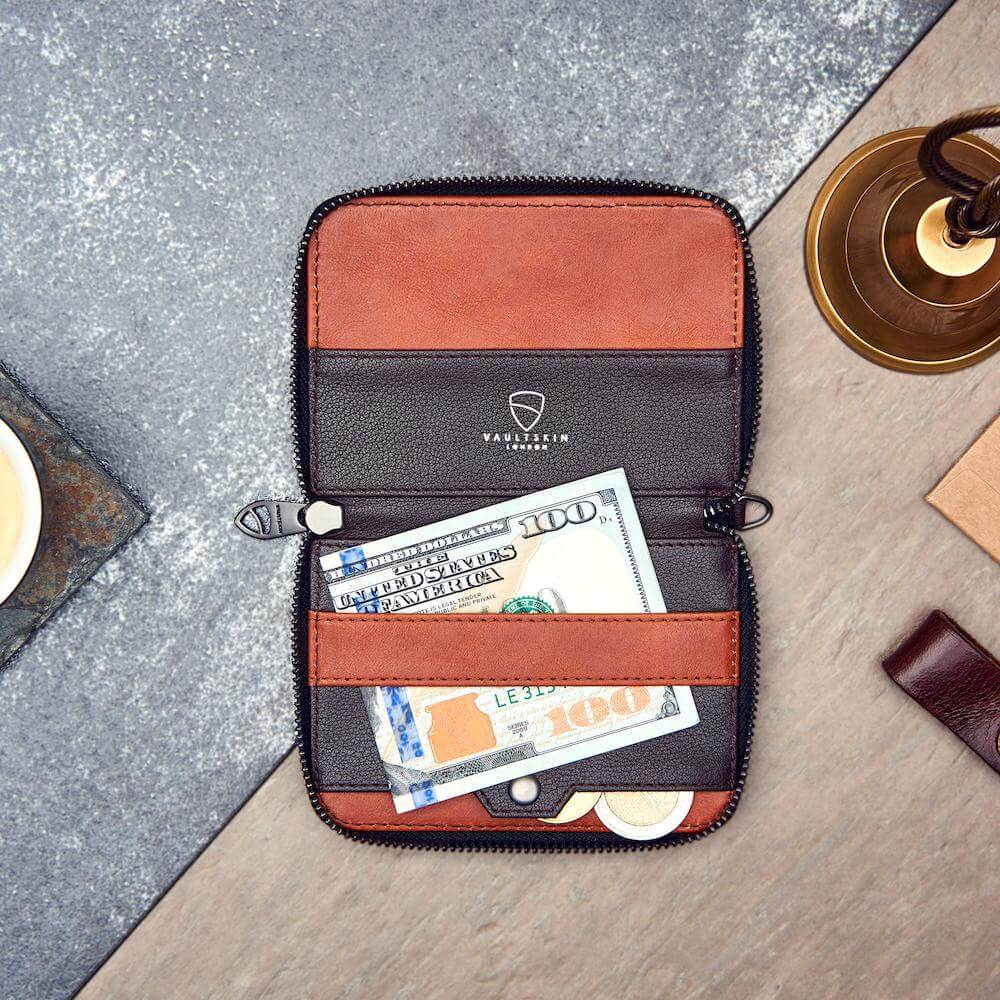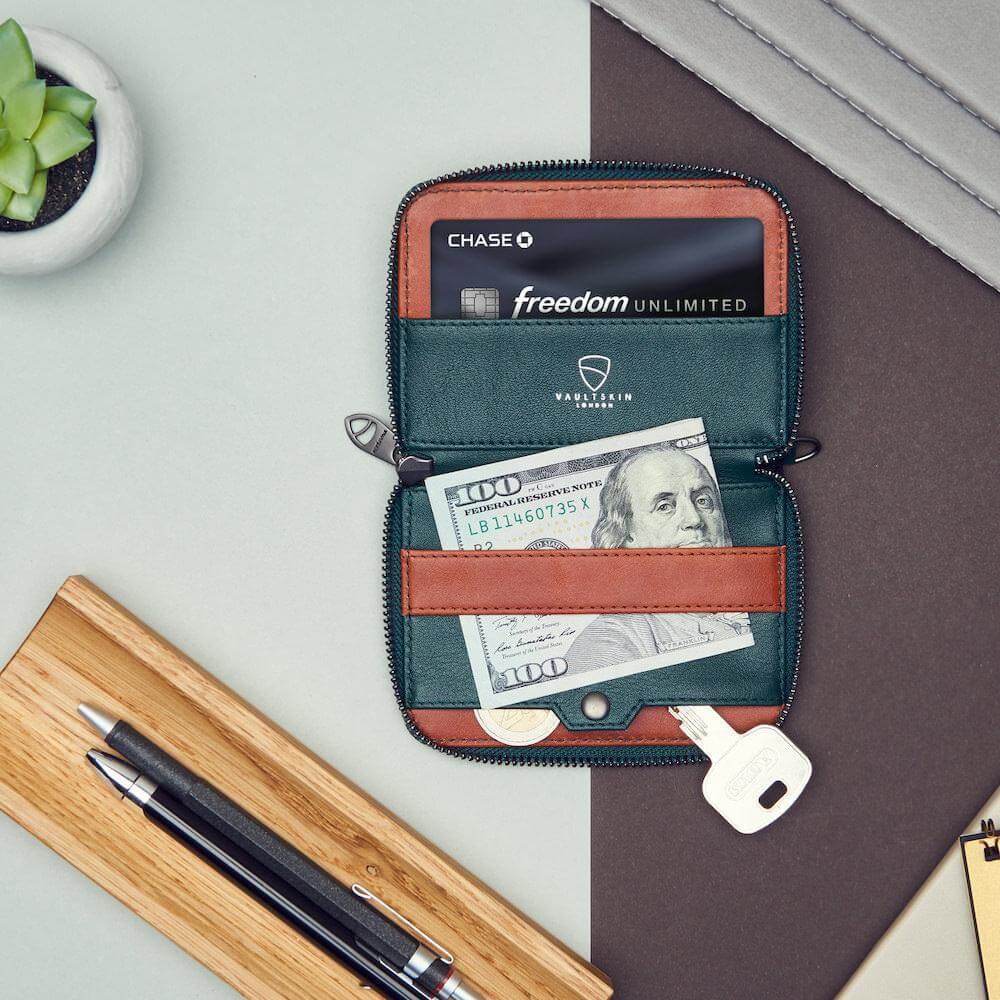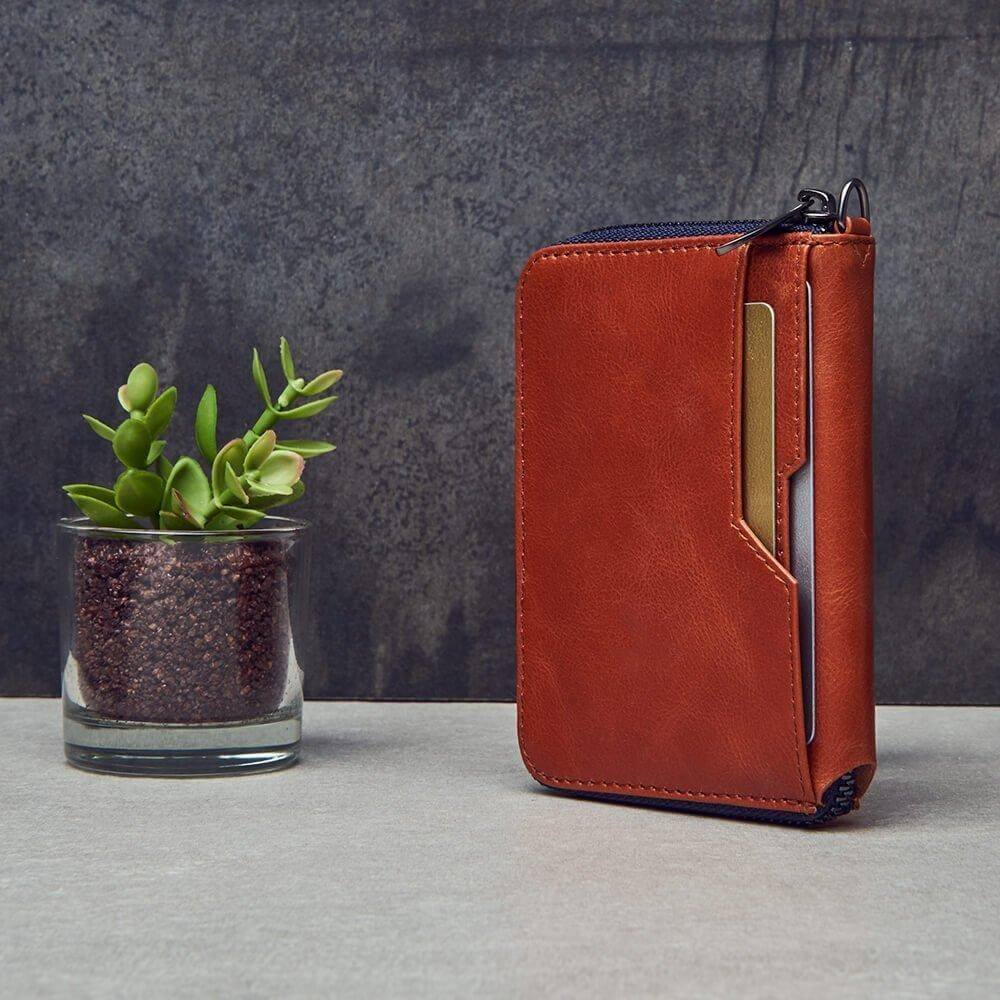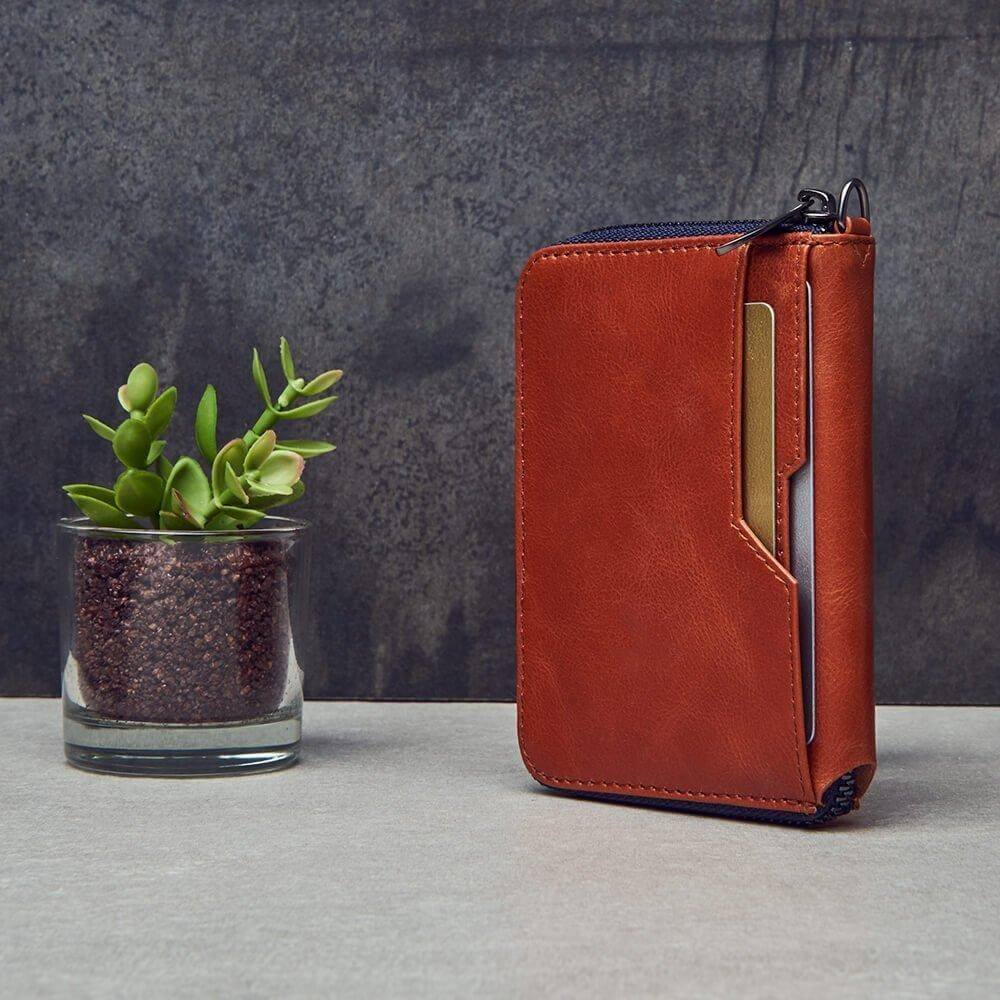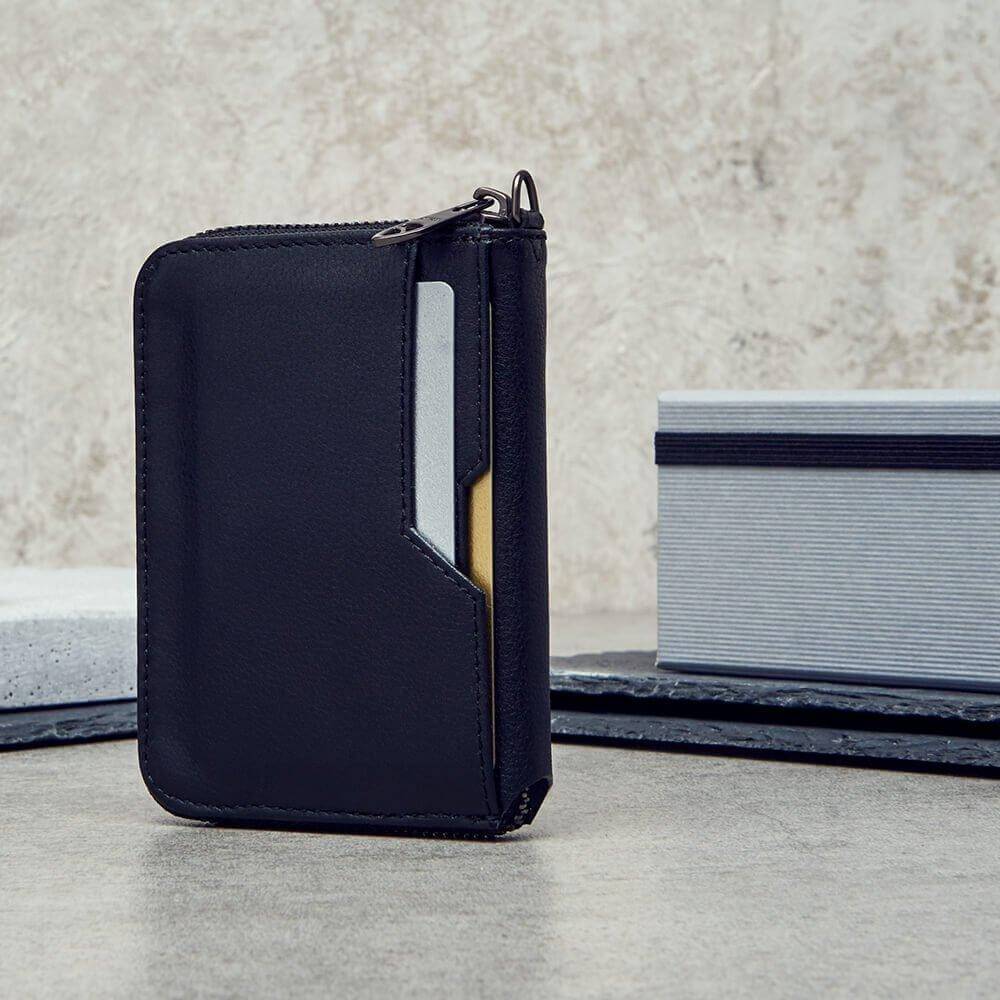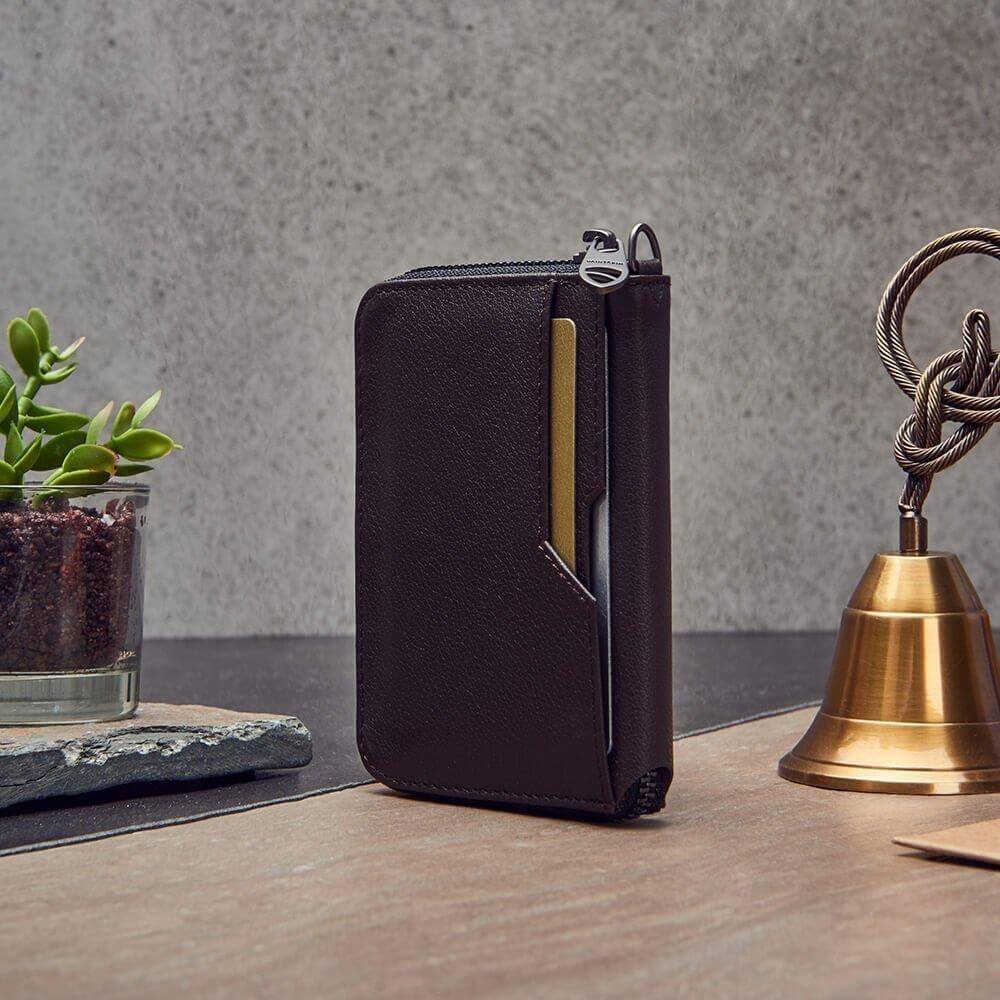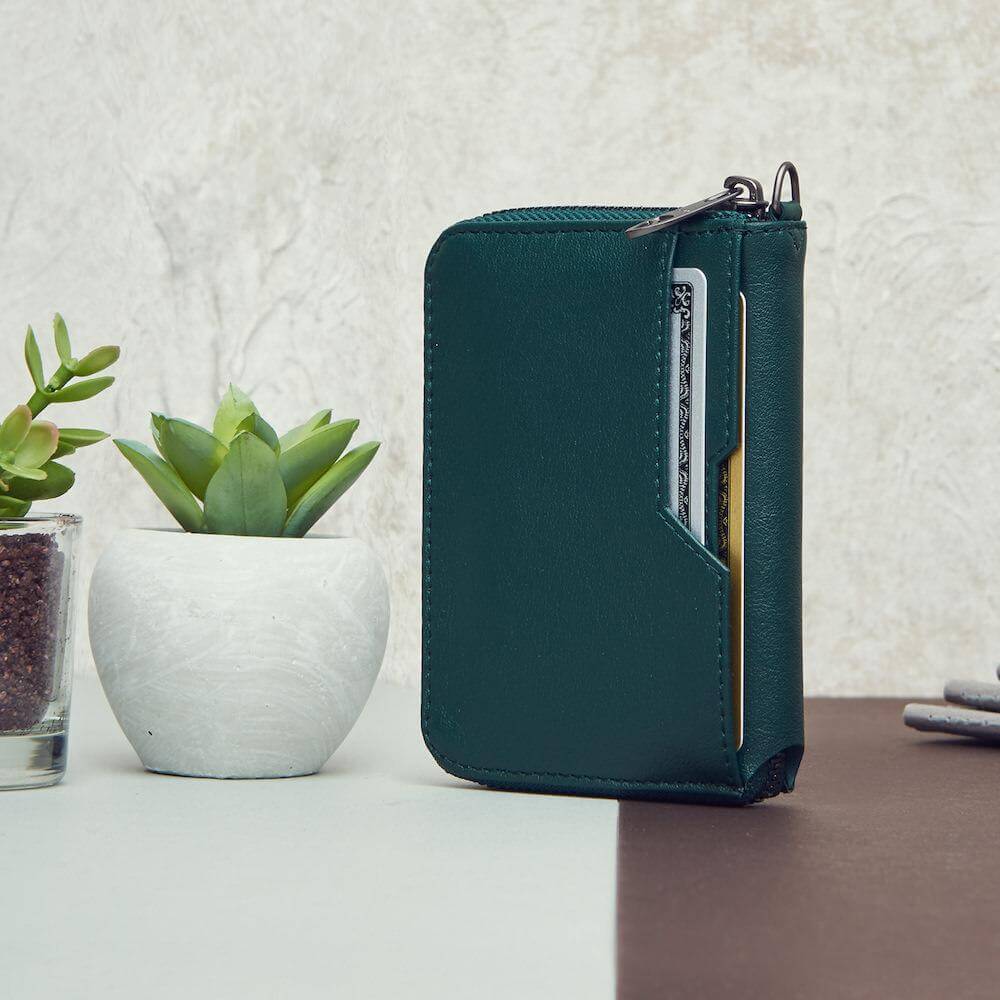 04
VERSATILE AND ADAPTABLE - DO IT YOUR WAY
NOTTING HILL boasts space for an unknown quantity of cards, banknotes, receipts and business cards – it all depends what you keep in there and how you pack it in. You can find your personal best arrangement, or have fun with your organisational creativity and change it each day according to what you need. However you do it, NOTTING HILL gives you peace of mind. All your cards are secure from scanners who use RFID technology to steal money and ID information, thanks to Vaultskin's superior electromagnetic signal-blocking system, which is integrated invisibly to the lining of our wallets. Keys can be attached to the loop on the corner so if your NOTTING HILL is in a bag, you can easily lay your hands on both. Or you could use the loop to attach a chain - or even a little lock to keep secrets and small items safe in the zipped compartment.
Technical details
Wallet dimensions:
80 x 105 x 12 mm or 3.15 x 4.13 x 0.47 inches
Maximum banknote dimensions:
NOTTING HILL can fit any folded banknote securely in its internal compartment.
Weight:
60 grams or 2.12 ounces
---