01
HIGH CAPACITY IN THE SKINNIEST WALLET OF ALL
CHELSEA can store up to eight bank or ID cards without compromising on ease of use...and still stay impossibly thin and light. The design concept is to fold banknotes into a card slot instead of making a wallet with one side folding over the other. This reduces size massively, without reducing capacity. Naturally, everything is RFID protected and easy to access.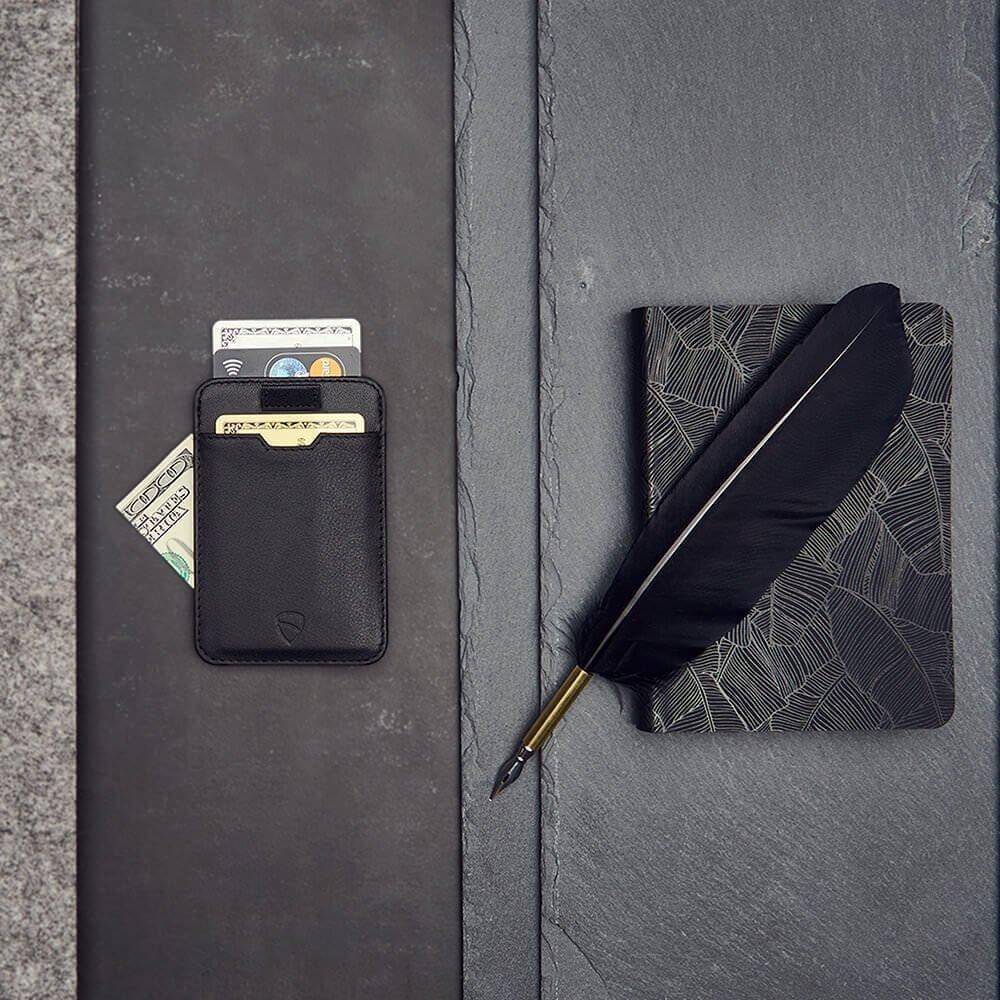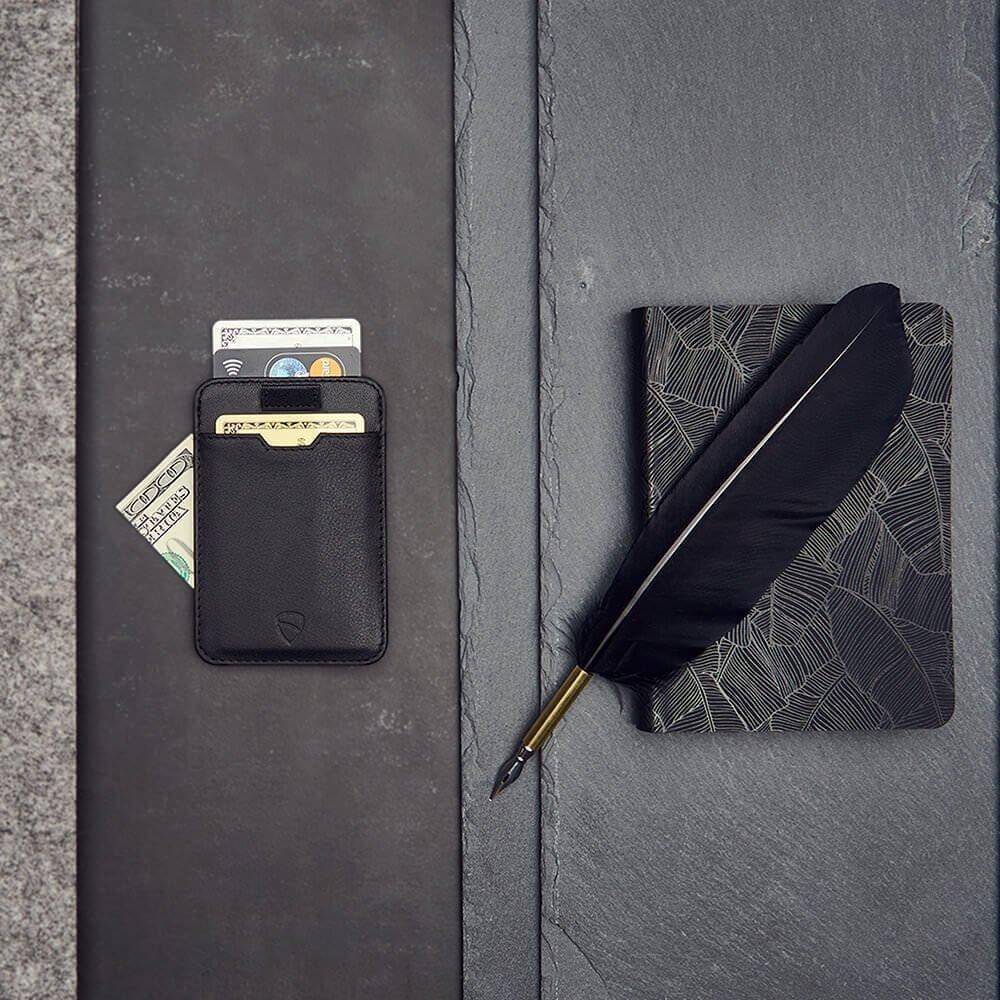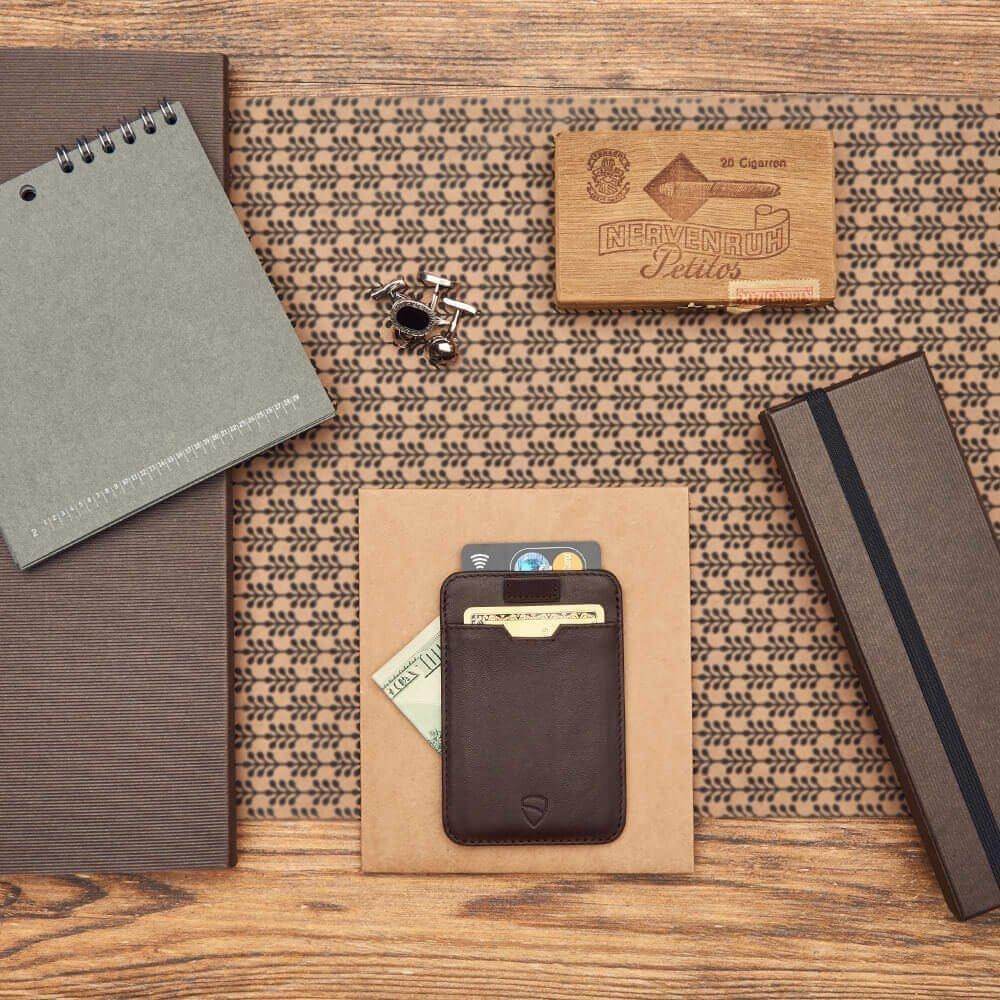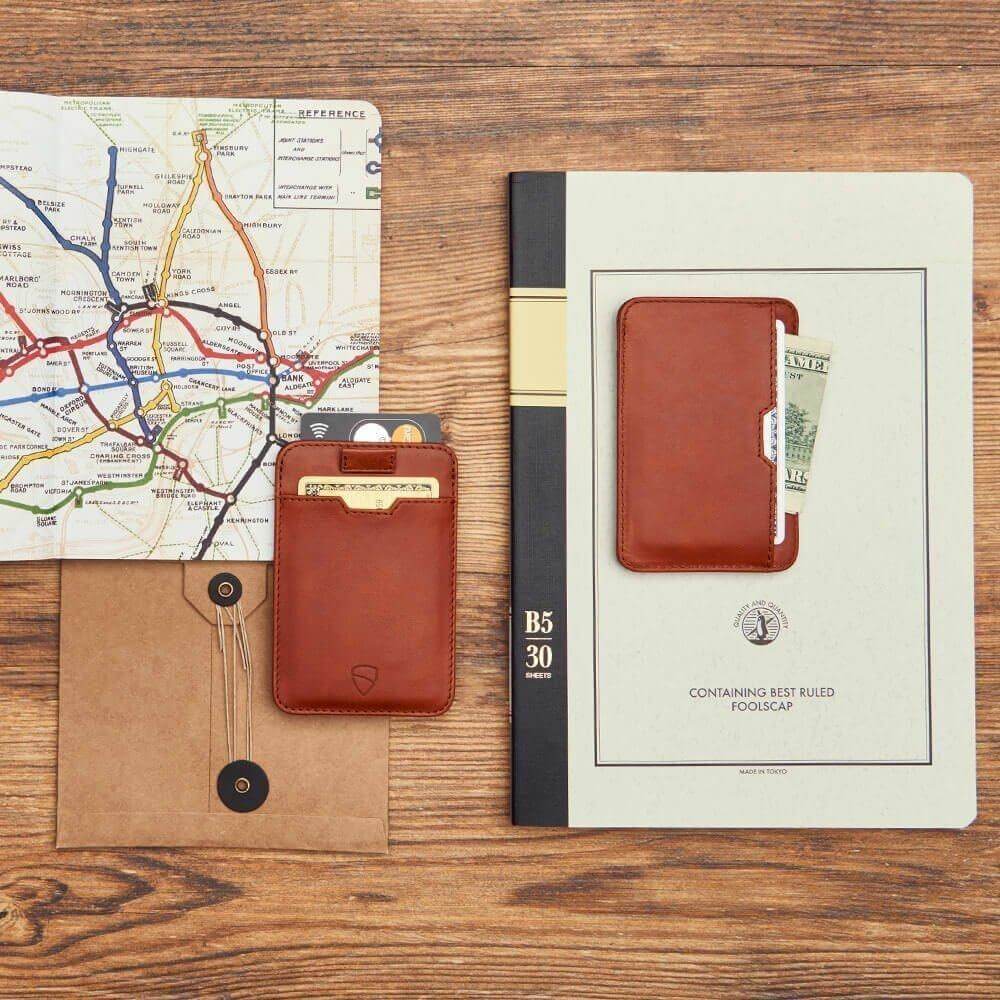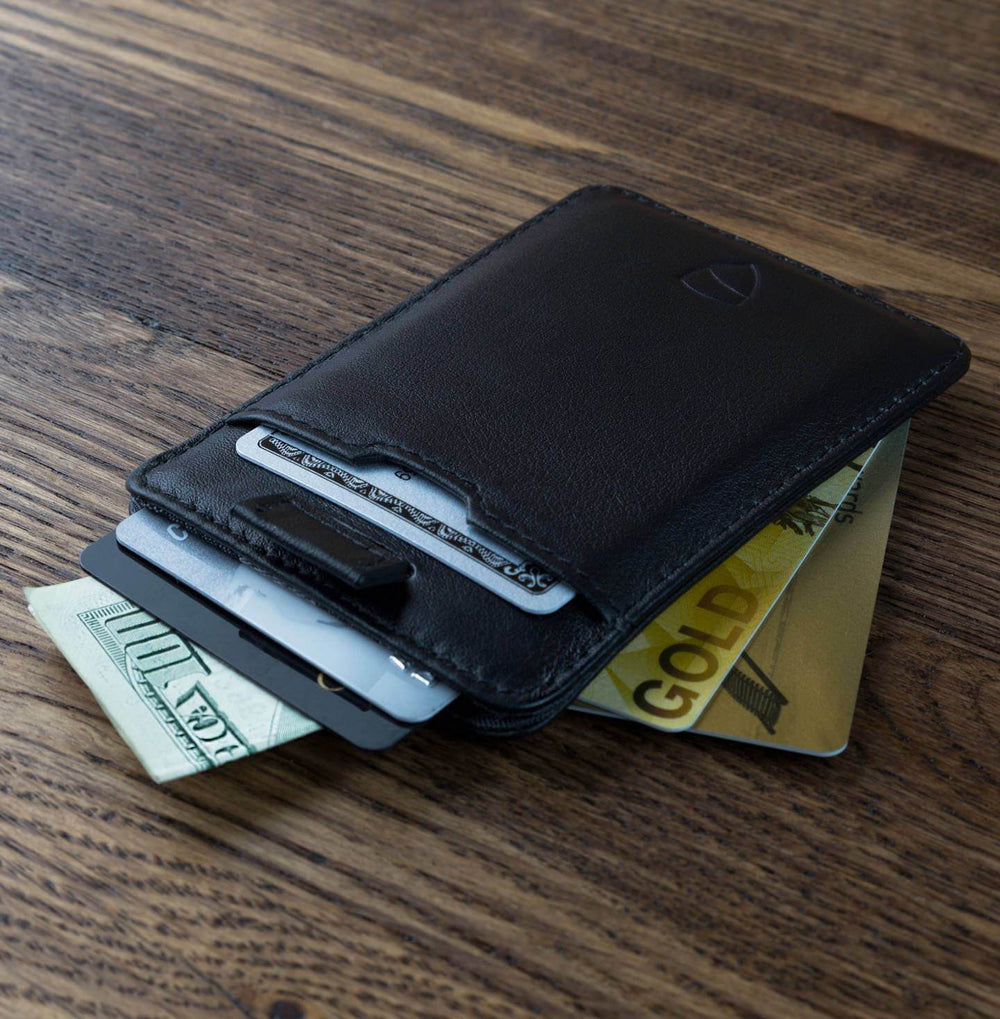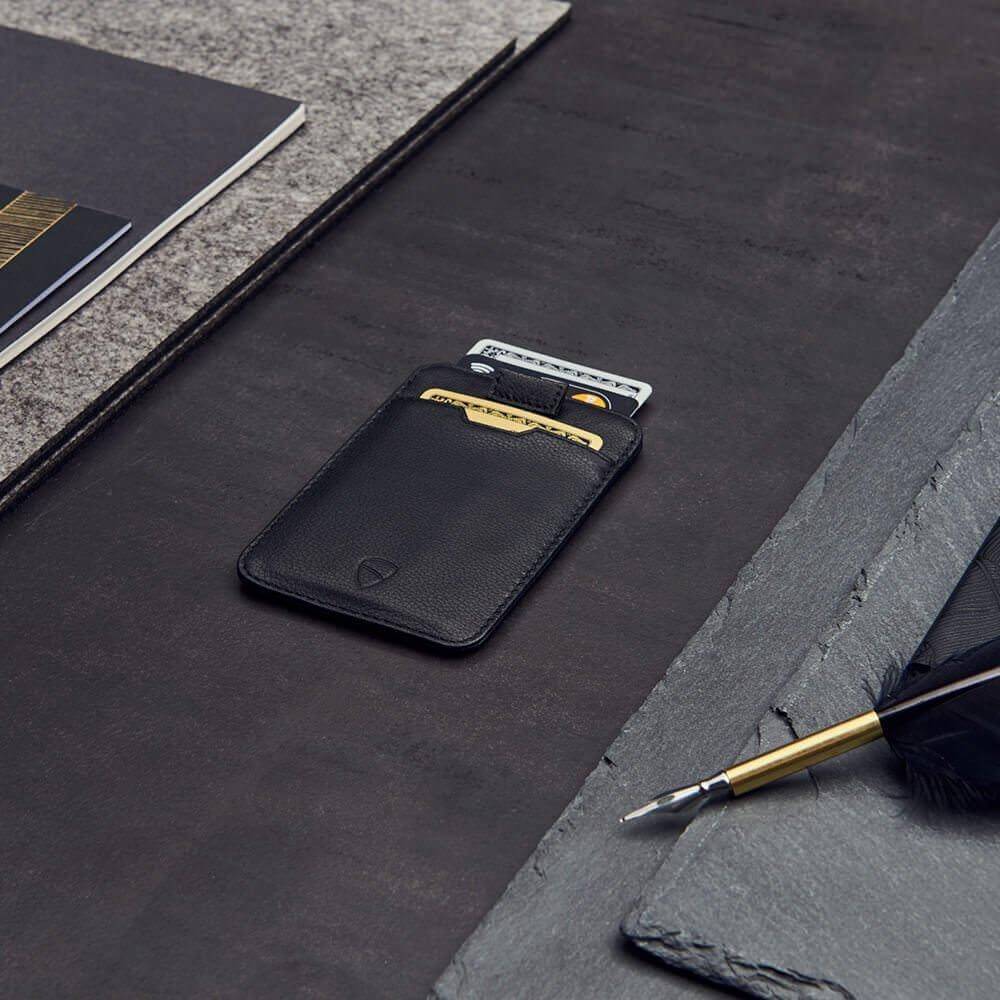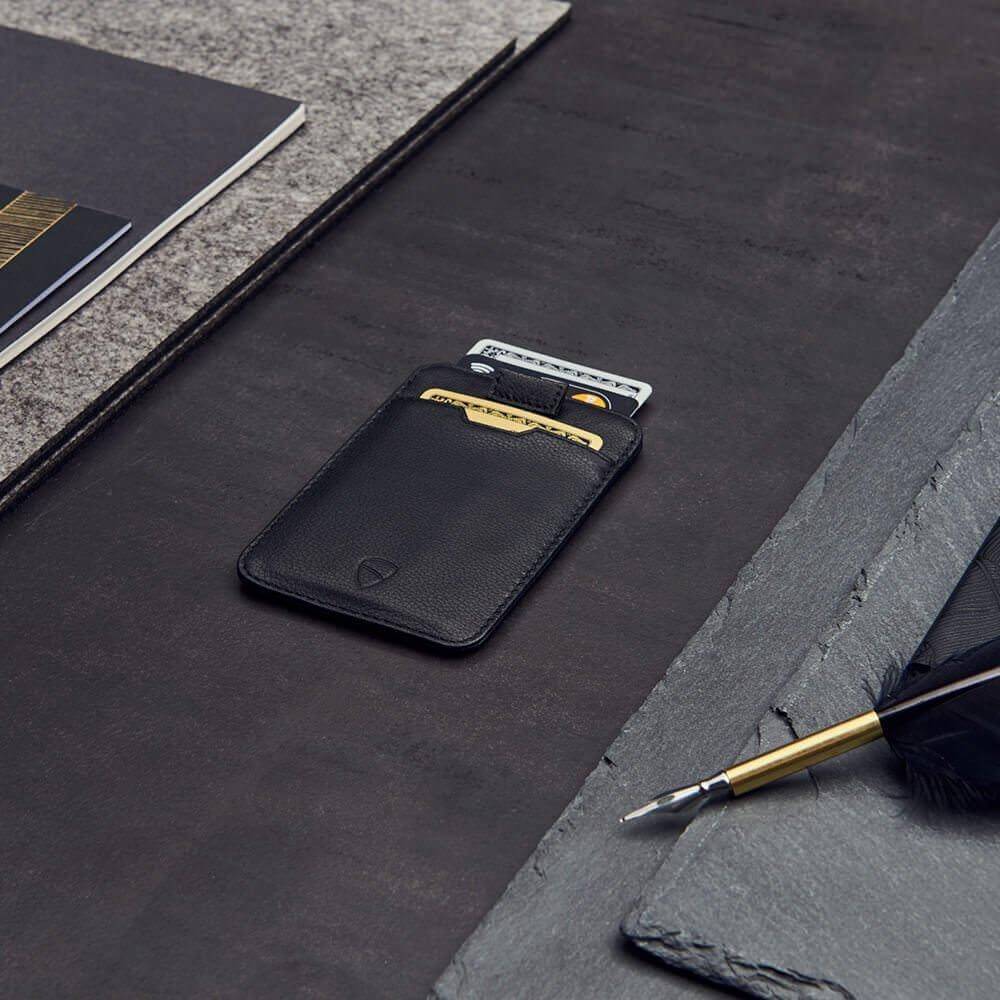 02
ANTI-THEFT IN A PRO-AESTHETIC FORM
CHELSEA's premium leather is strong and engineered to be an exact fit for bank cards, so you can just put one card in each of the three slots if that's all you need, and they'll stay put. The leather is also supple, so if you add more cards to each slot, it will stretch to fit. Vaultskin's high-performance electromagnetic material is thinner than silk so even in CHELSEA, it doesn't add bulk when it's concealed in the lining to give all your cards RFID protection.
03
FUNCTIONALITY REMAINS A PRIORITY
The two outer pockets allow easy access to cards or folded banknotes, and cards in the centre section pop up when you pull the smart strap, which self-retracts back in place.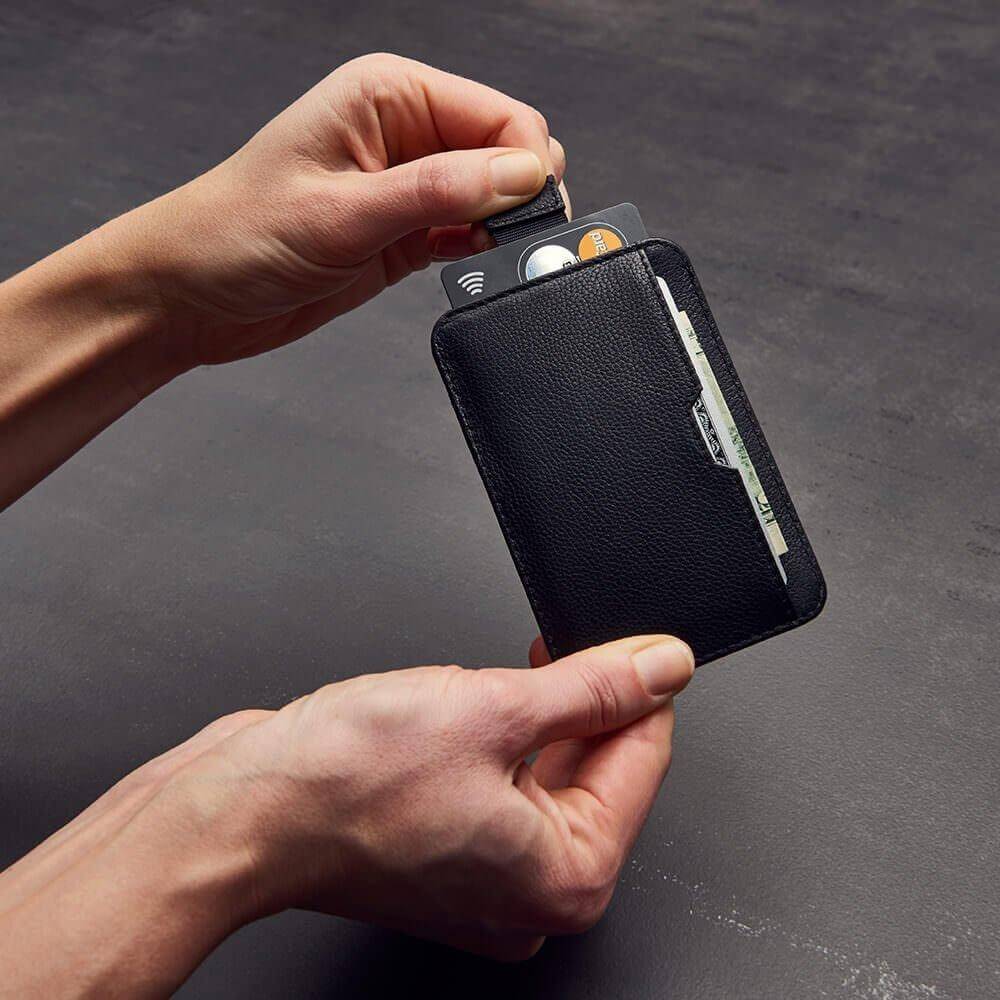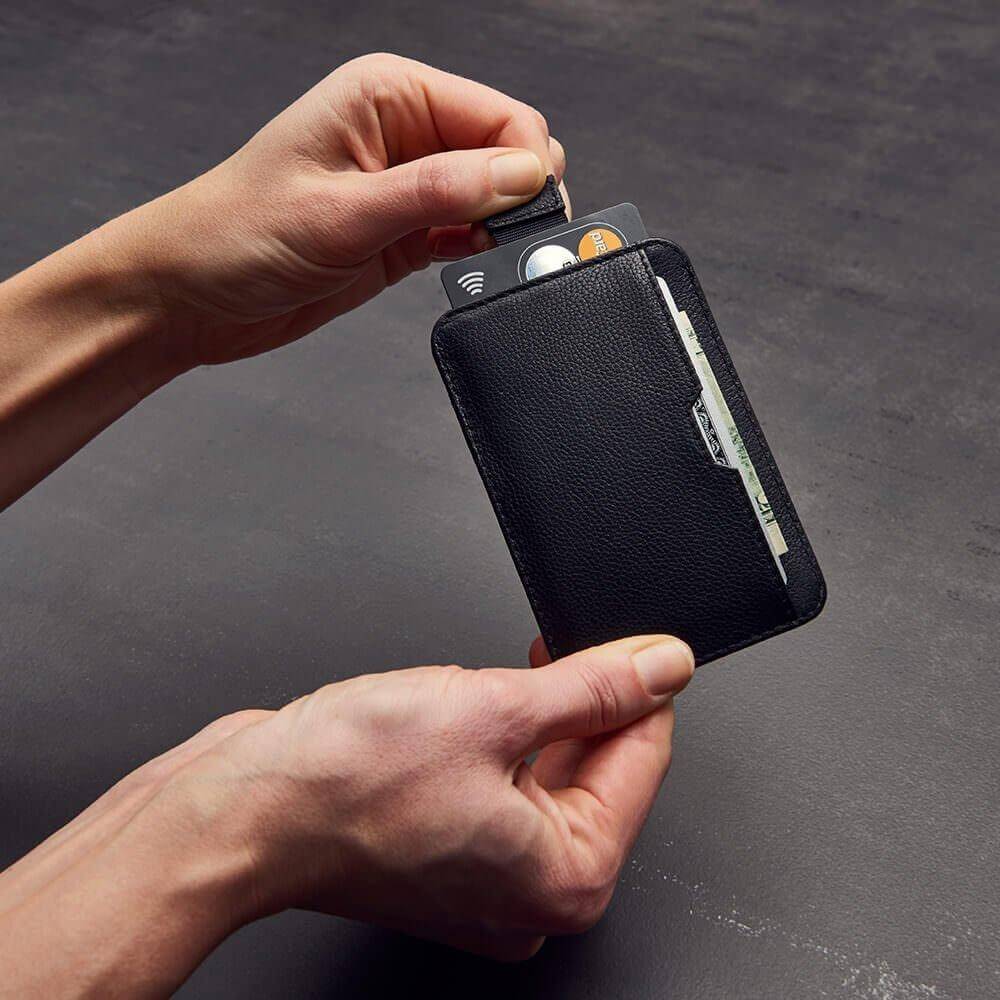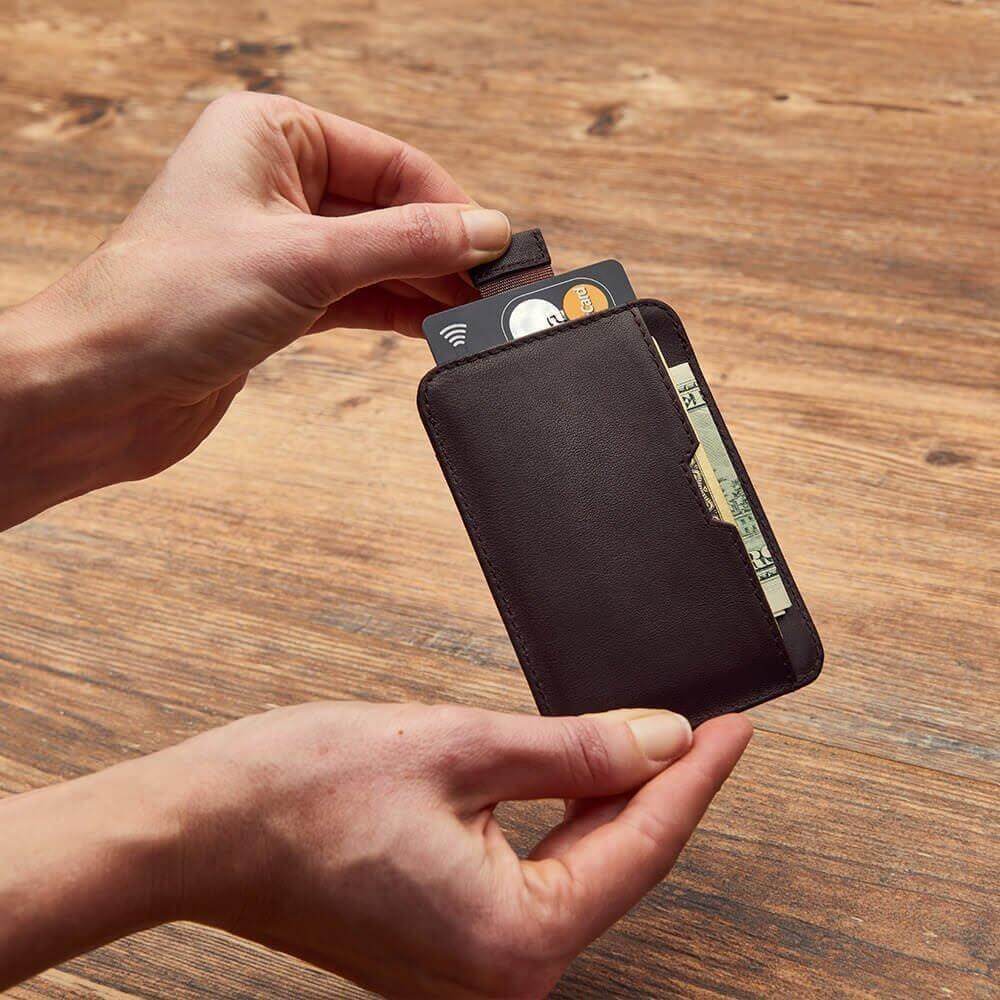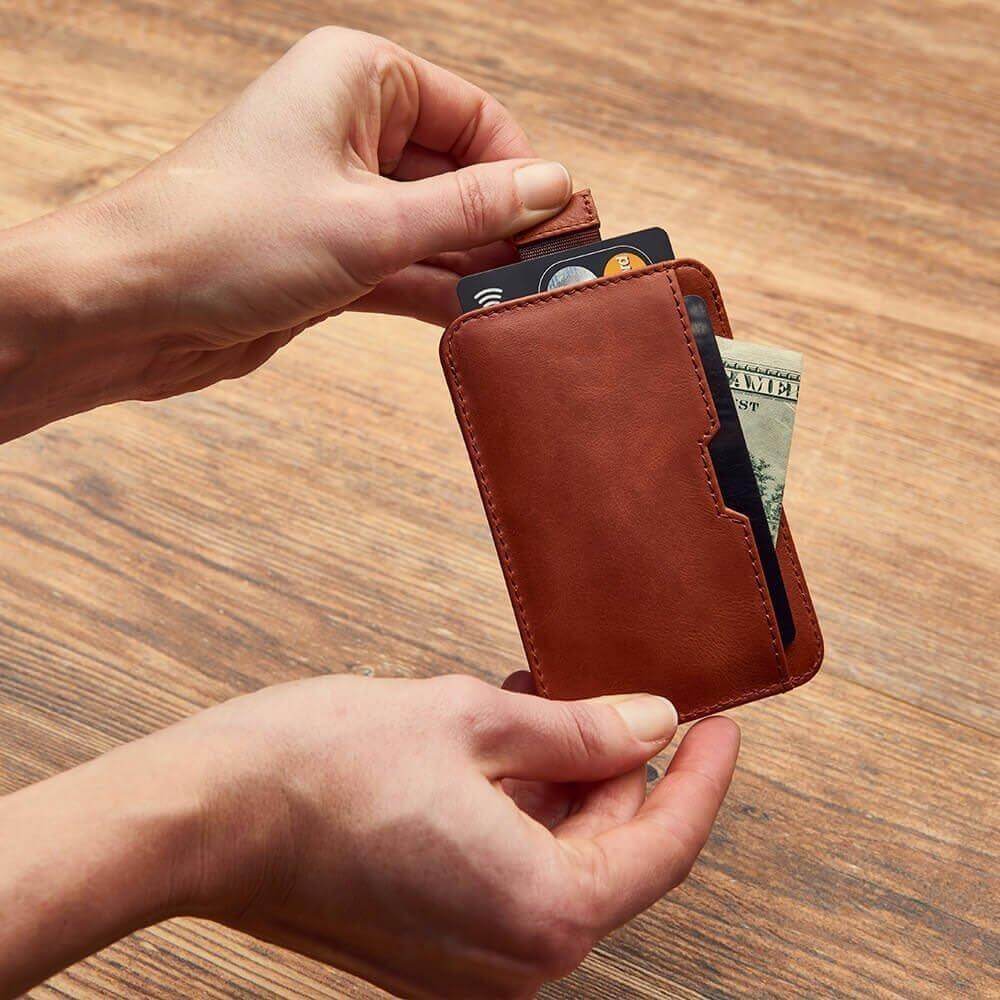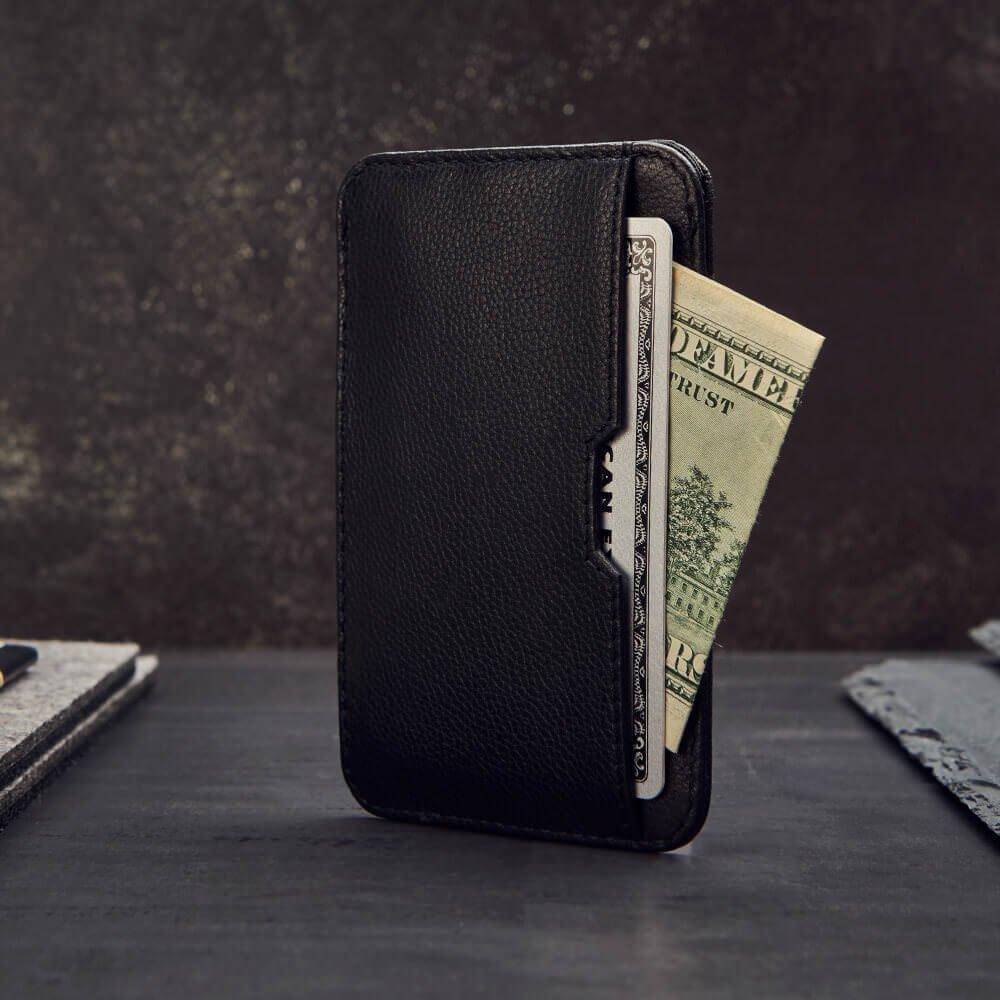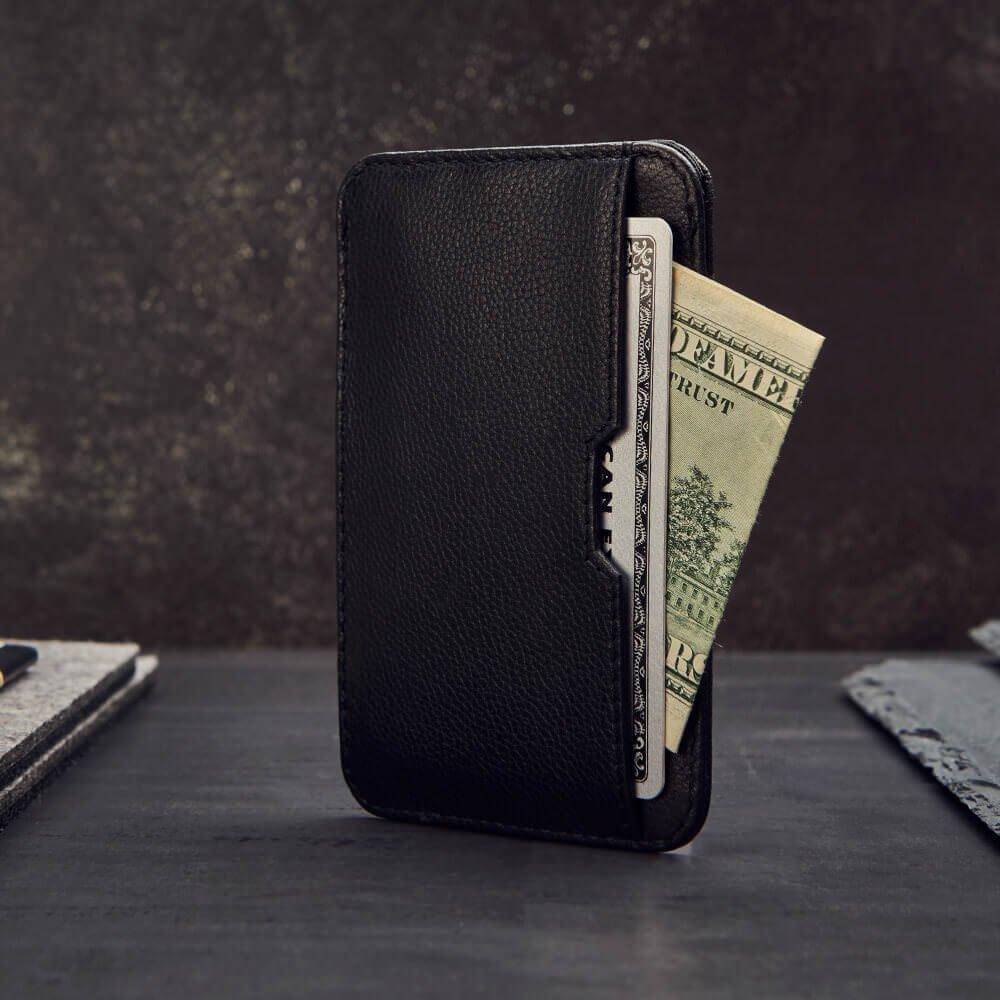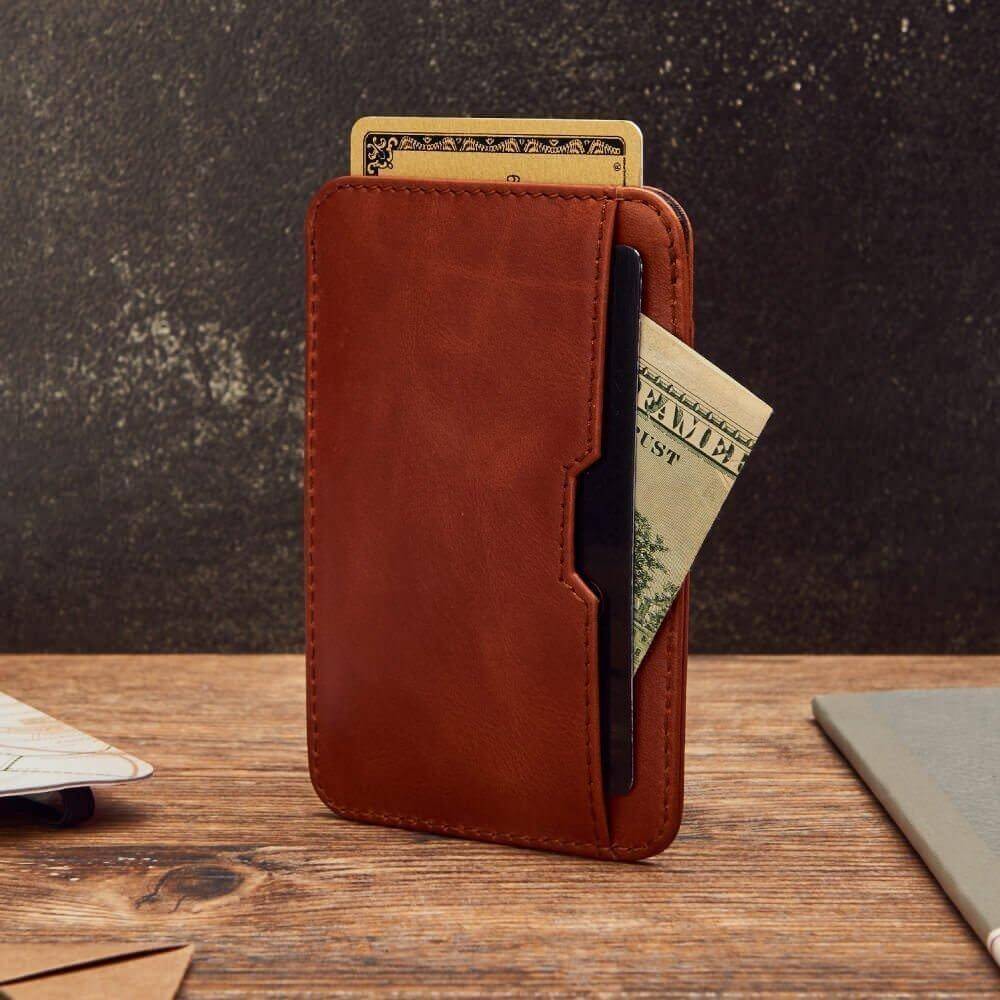 04
SOPHISTICATED SIMPLICITY
Whoever you are, whatever your style, however close-fitting your clothing, CHELSEA is a sophisticated solution. Not much bigger than a single bank card, it gives you choices and security. You can take an array of cards – pick up some cash for taxis and tips with your debit card and pop the notes in a slot, and you can go wild with your credit card for bigger buys. Your cards will all be protected from fraudsters with scanning devices that can steal money from your accounts or your ID information for bigger crimes. It takes a lot of thought and refinement to create something as simple and functional as this.
Technical details
Wallet dimensions:
105 x 68 x 7 mm or 4.13 x 2.67 x 0.27 inches
Maximum banknote dimensions:
CHELSEA can fit any folded banknote securely in its internal compartment.
Weight:
24 grams or 0.85 ounces
Store your cards and bills in fashionable safety.