01
PRAGMATIC AND PRACTICAL
CITY was conceived with the practical minimalist in mind, who wants to carry cash as well as cards. This is a stripped-back version of a classic wallet, yet it has a secret modern element – Vaultskin's invisibly integrated RFID-blocking system. For the full-on minimalist who sees no need for cash, CHELSEA would be and even more slender choice.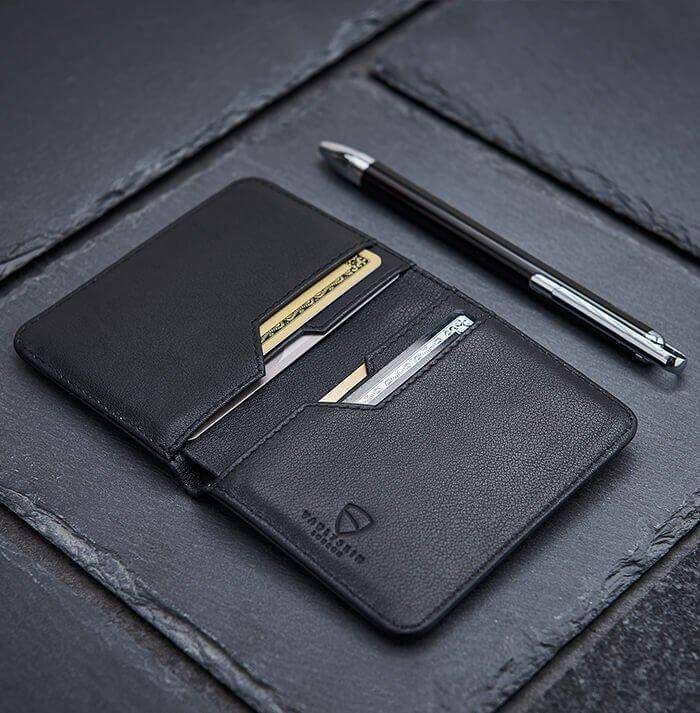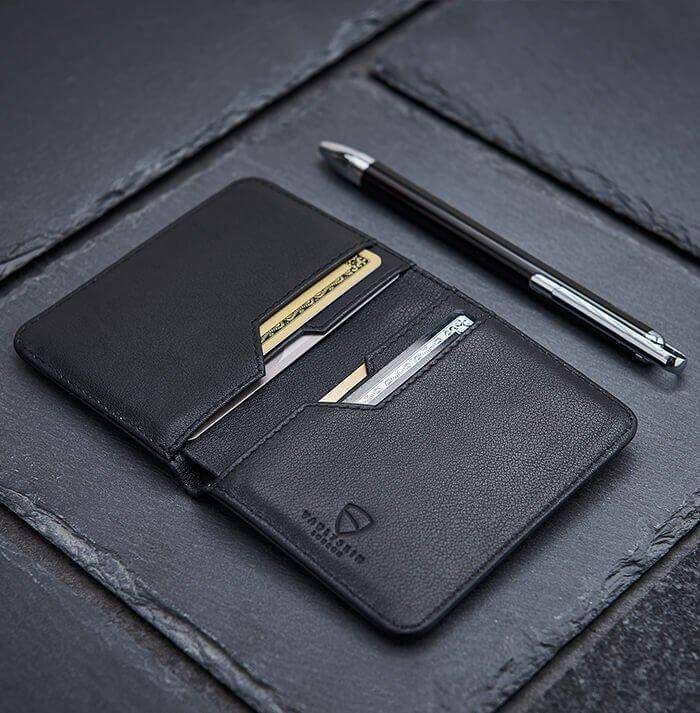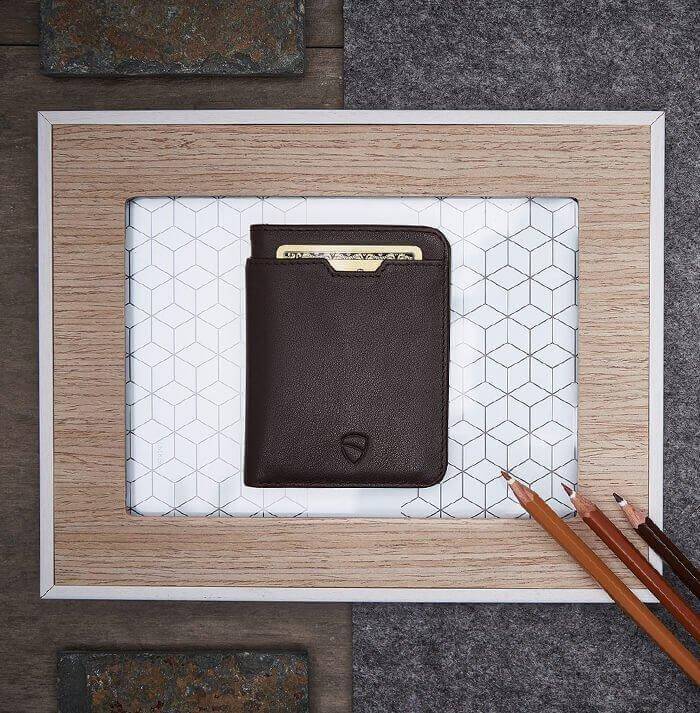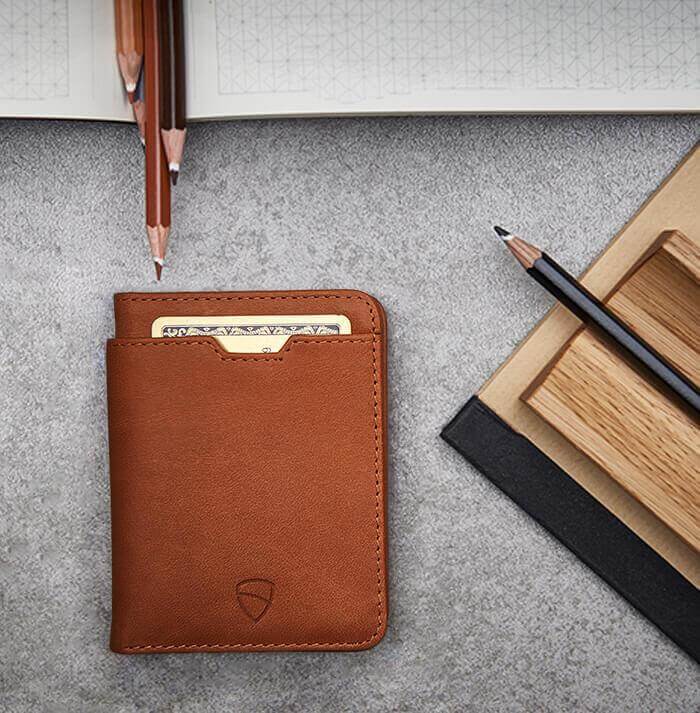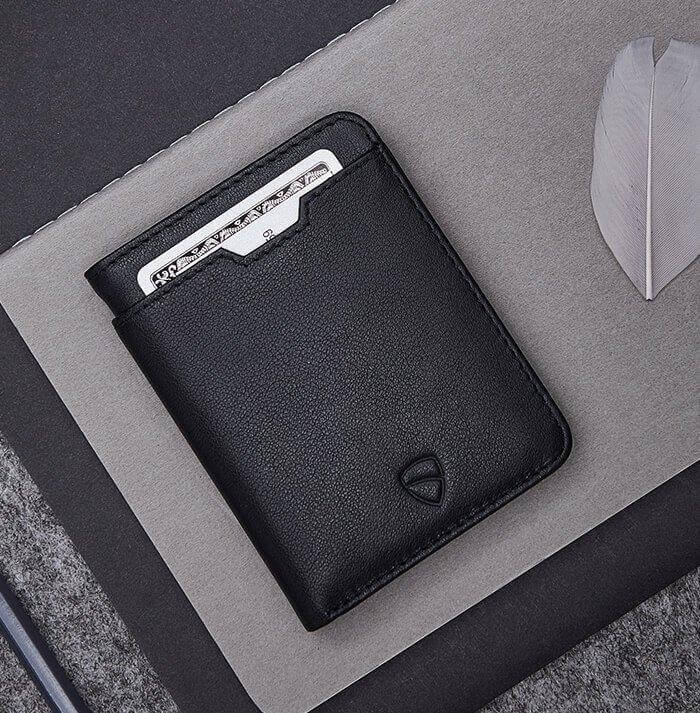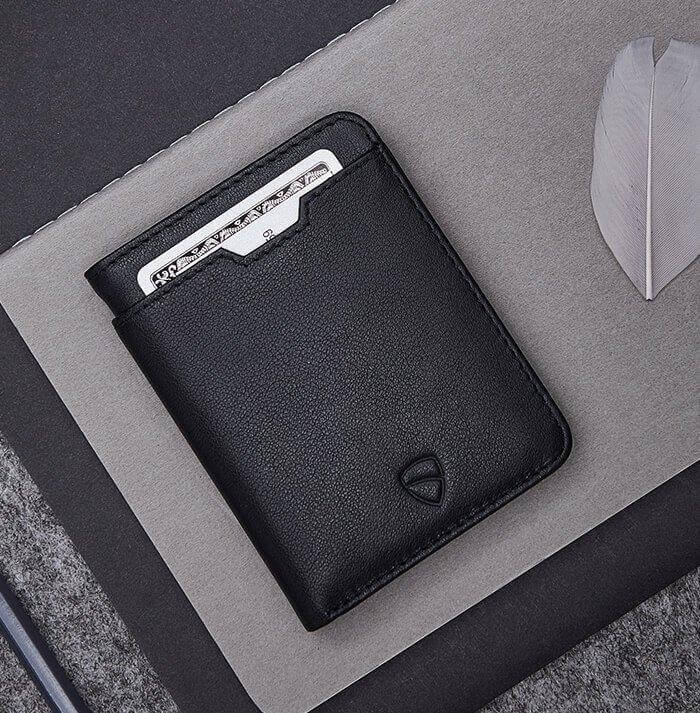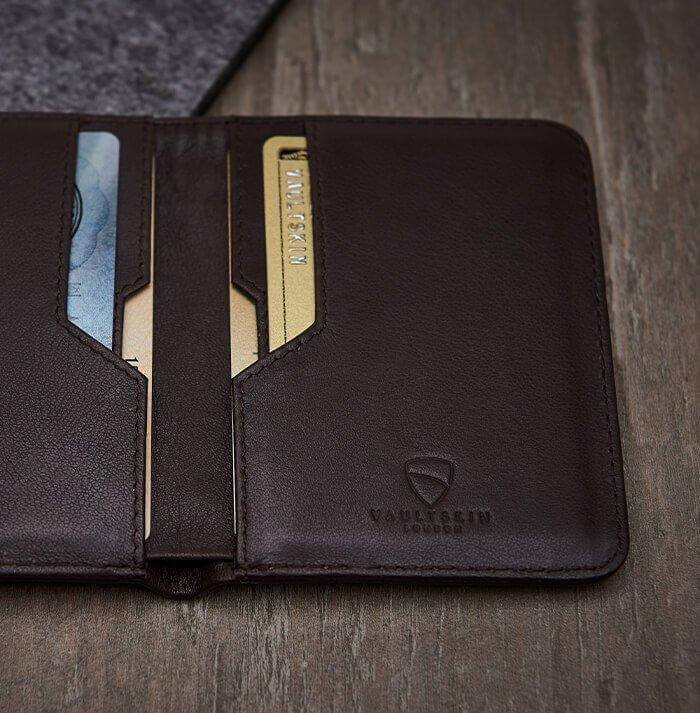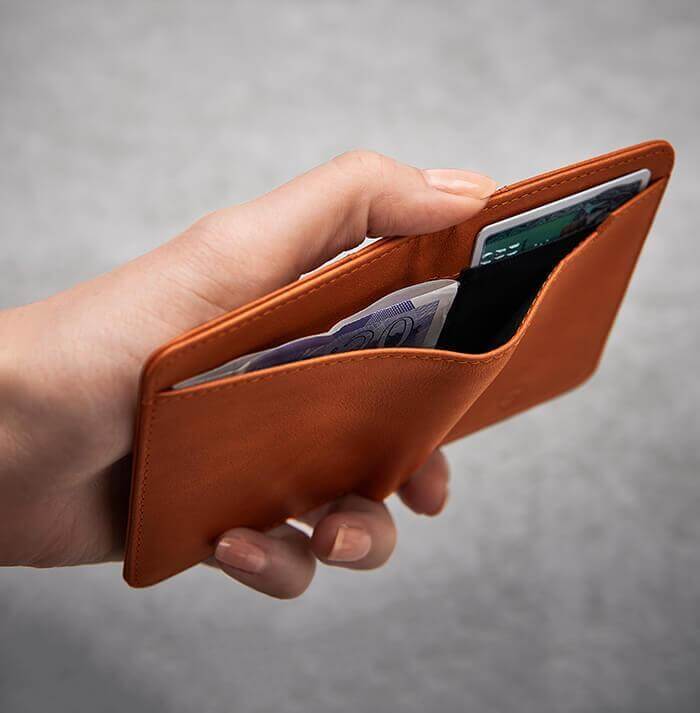 02
DURABLE LUXURY
CITY is crafted with luxurious Italian leather, which is both supple and durable. It speaks of sophistication, down to the last stitch. A CITY wallet becomes your reliable old friend, and never seems to lose its looks as it ages.
03
PRECISION ENGINEERING
CITY is modelled on the classic men's wallet, but it is precision engineered to be much more slender and space-efficient than a standard version. Two other features bring it into the modern world where no one wants a bulging pocket to ruin the silhouette of their close-fitting clothes. Firstly, CITY has RFID protection without adding bulk. Secondly, it has a card slot tucked into the cash section, so you can pull out your most-used card without opening the wallet.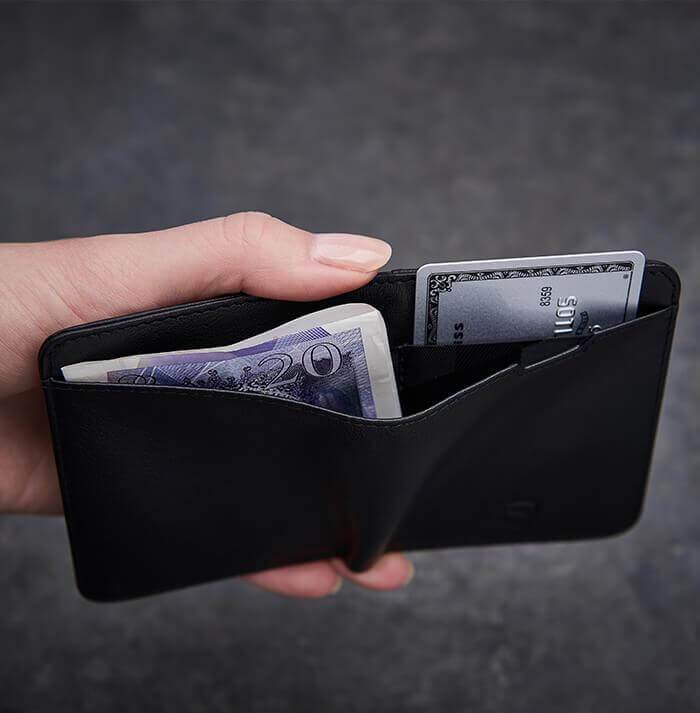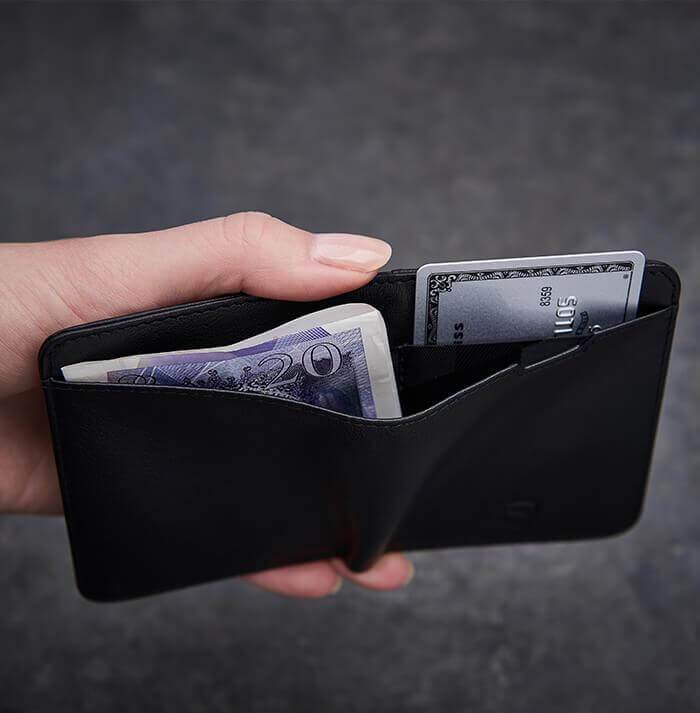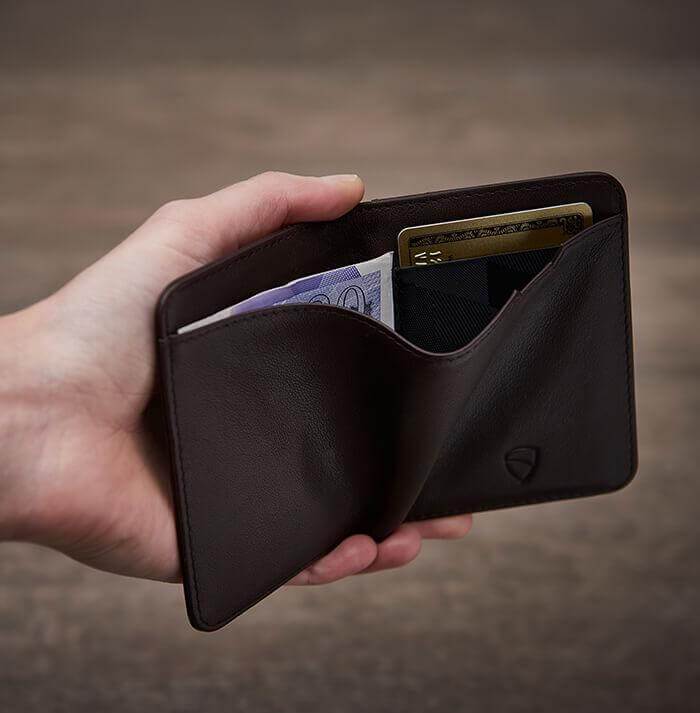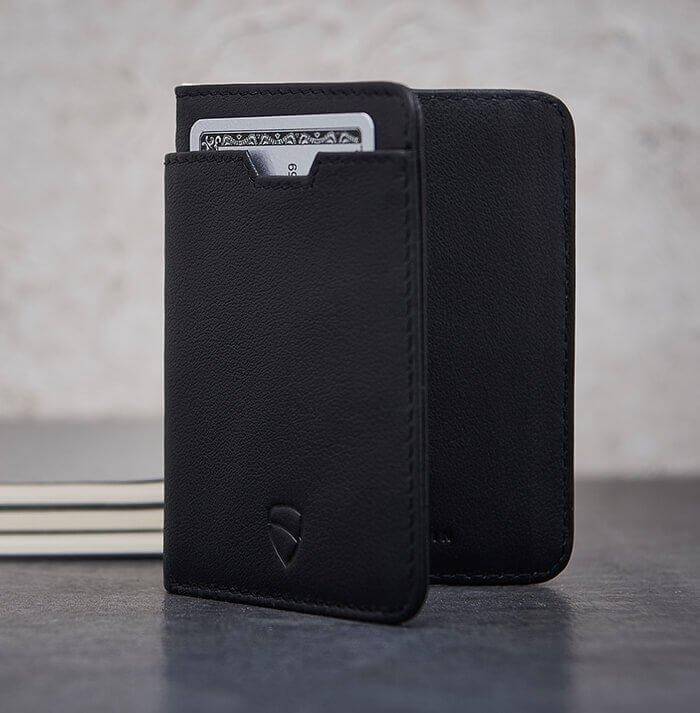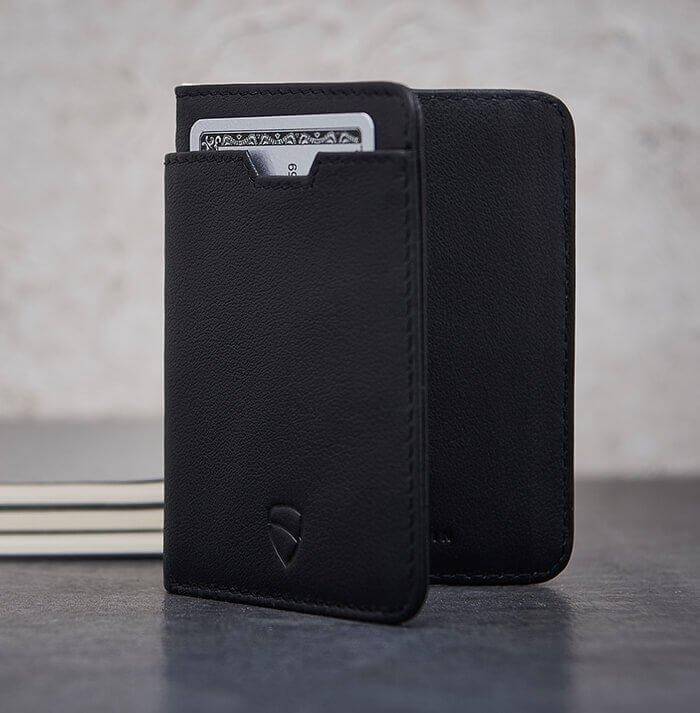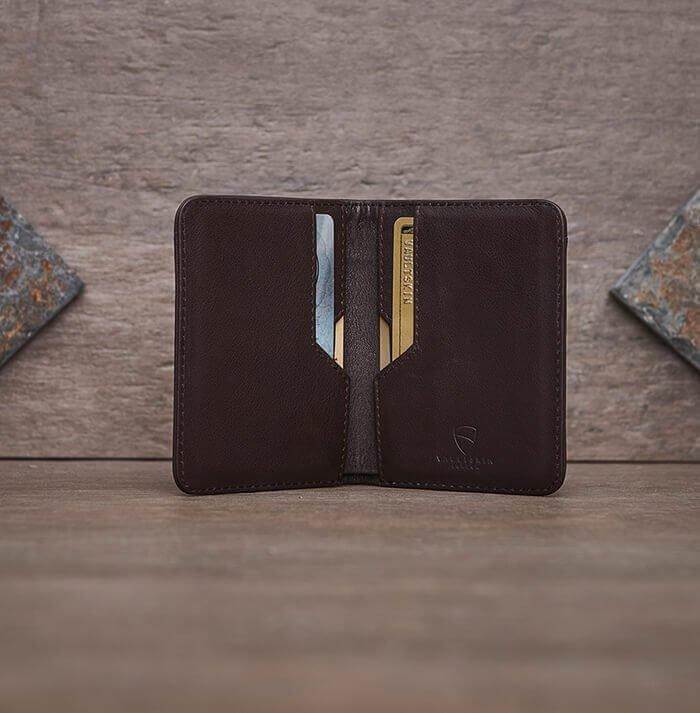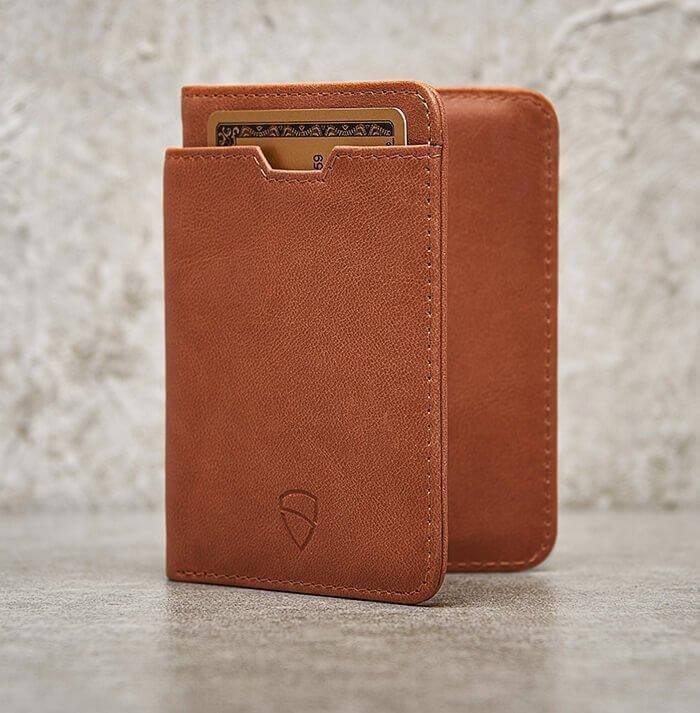 04
REFINED STYLE
CITY'S qualities are in its subtlety. The rich leather and compact size make it fit like it belongs in any pocket. With four interior card slots holding up to two cards each, it can pack some punch. And of course, you can rest easy knowing that card-skimming thieves with scanners can pick someone else's pockets for digital transactions, yours are securely protected by Vaultskin's superior integrated RFID tech shield. With the banknote section on the outside, cash can be pulled out as faster than it takes for a contactless payment. And the card that use most frequently – whether it's for contactless payments or access to a building – is right there on the outside, ready to be used and placed back inside quickly.
Technical details
Wallet dimensions:
77 x 98 x 10 mm or 3.03 x 3.86 x 0.39 inches
Maximum banknote dimensions:
144x87 mm or 5.67x3.43 inches.
Weight:
38 grams or 1.34 ounces
CITY wallet suits best for GBP, EUR and other banknotes with given dimensions.