01
Premium Quality Leather
Crafted from high-grade, top-grain leather, the ETON Wallet Case is a pure luxury that envelopes your iPhone 15 Pro. It's soft to touch yet durable to withstand the daily rigors. The rich leather patina develops a unique character over time, telling a story as distinctive as you.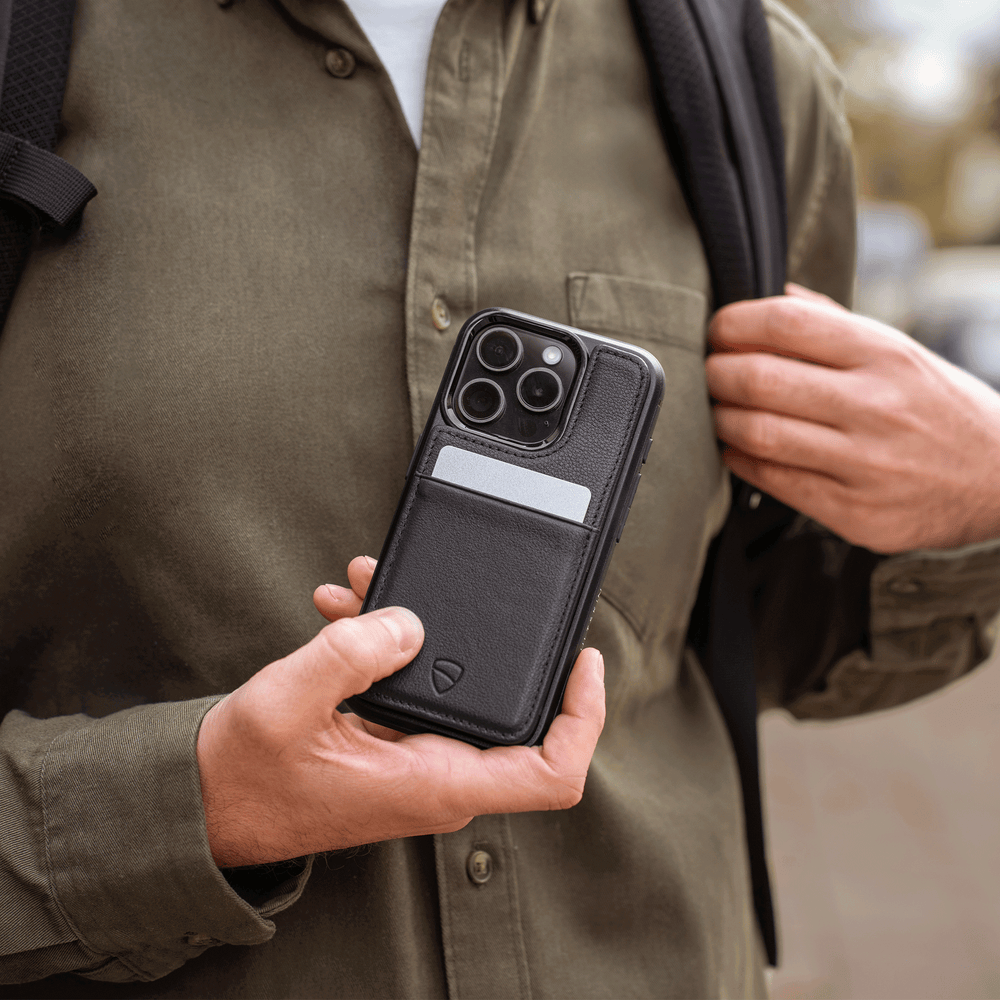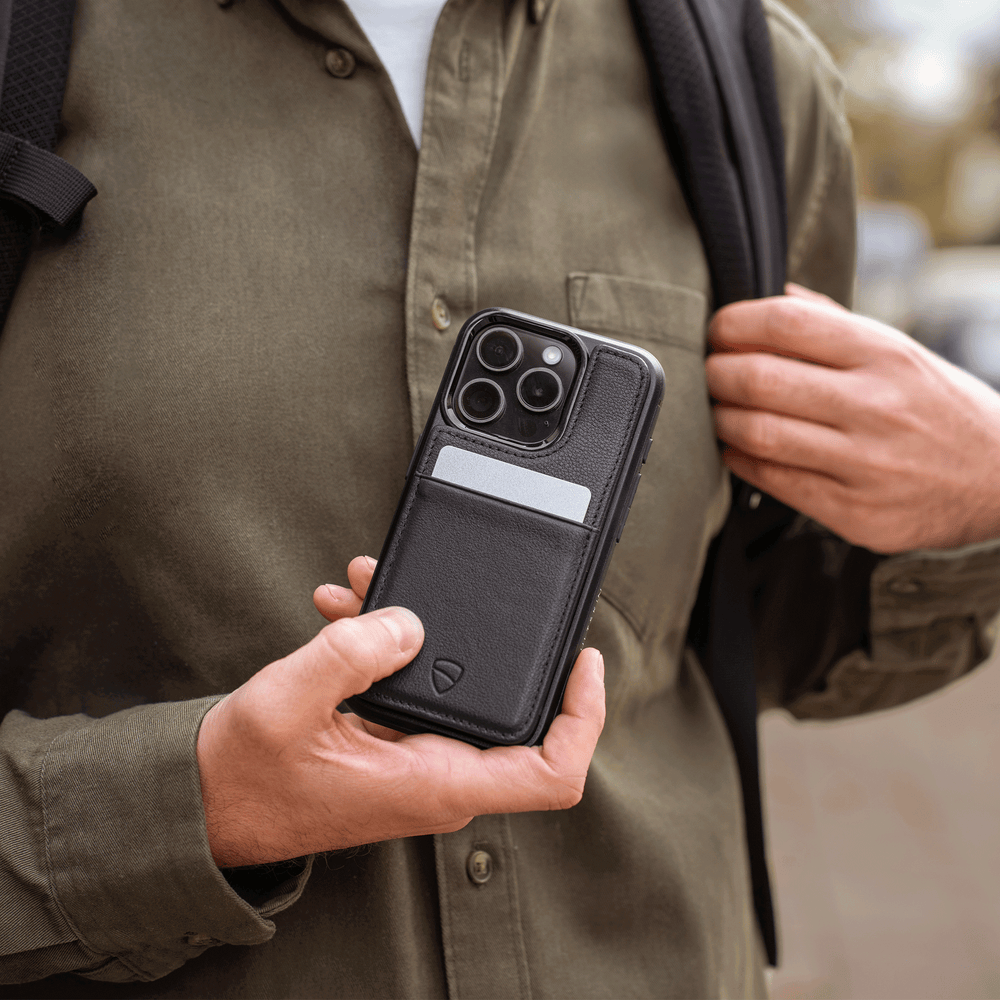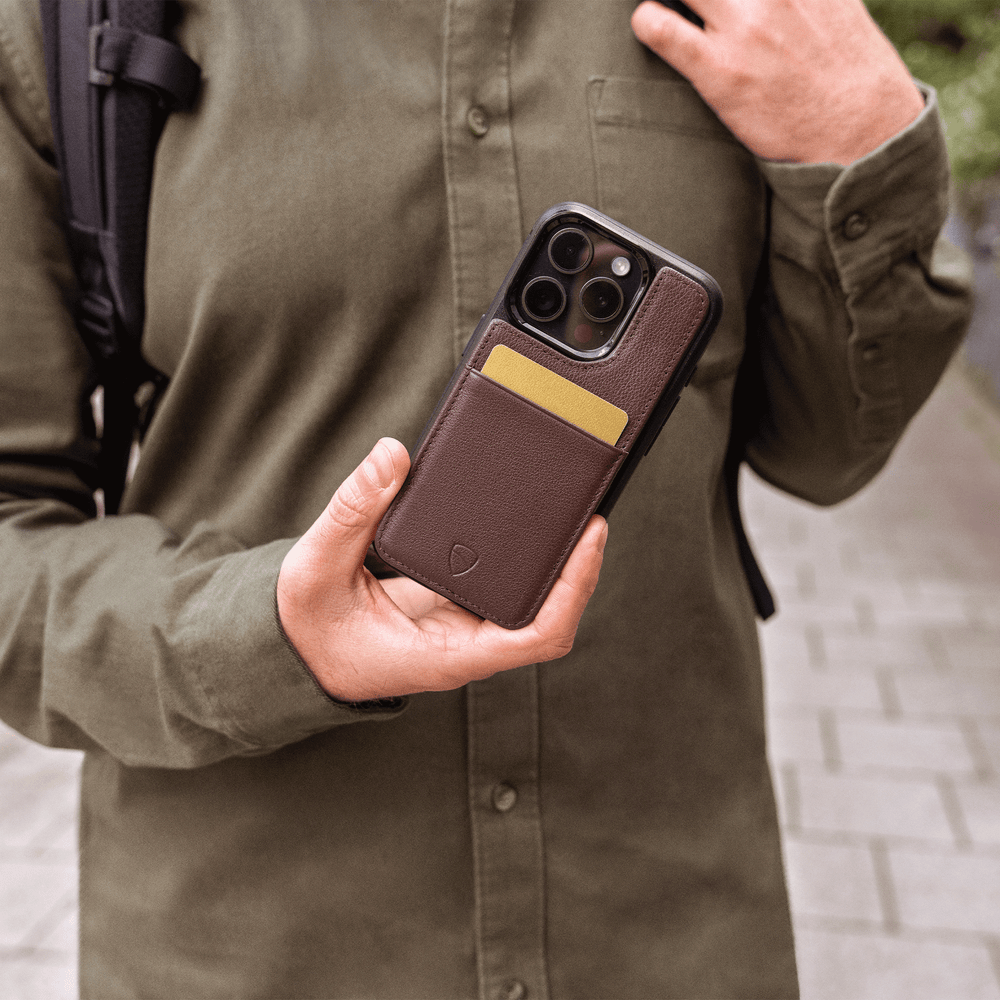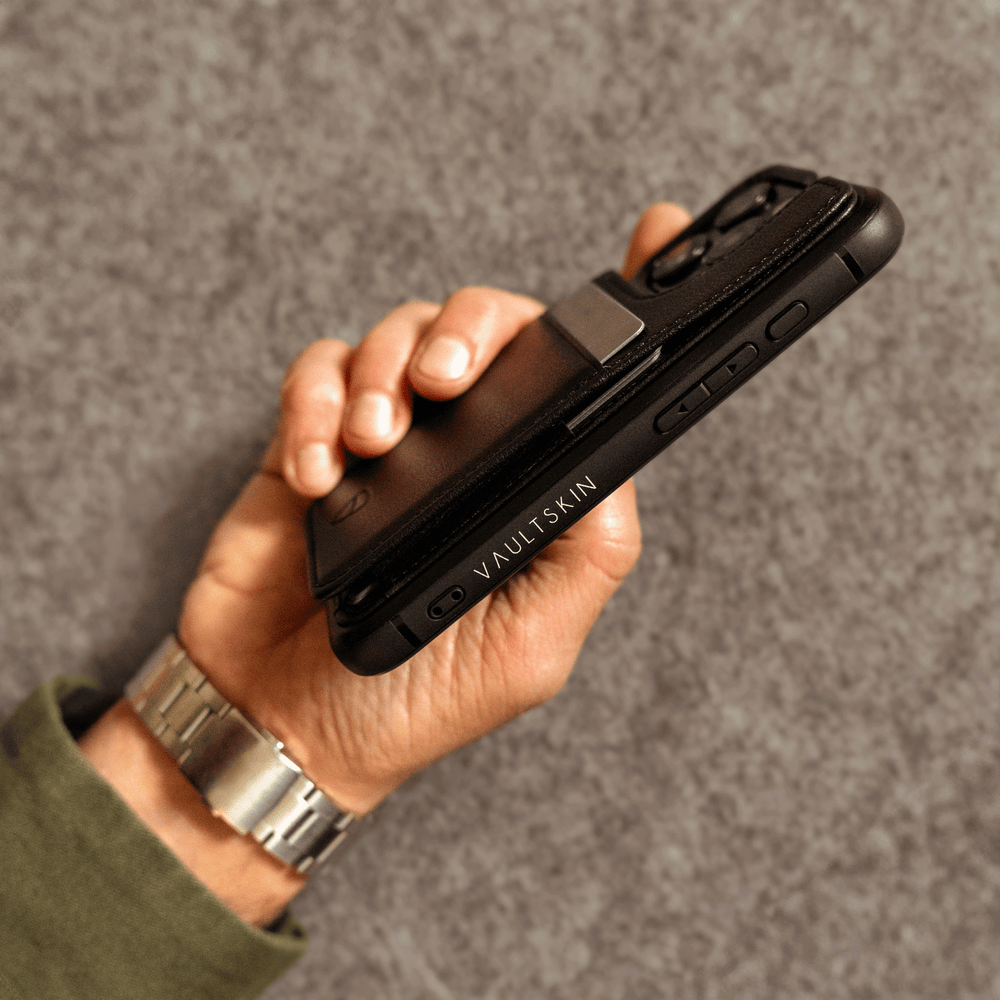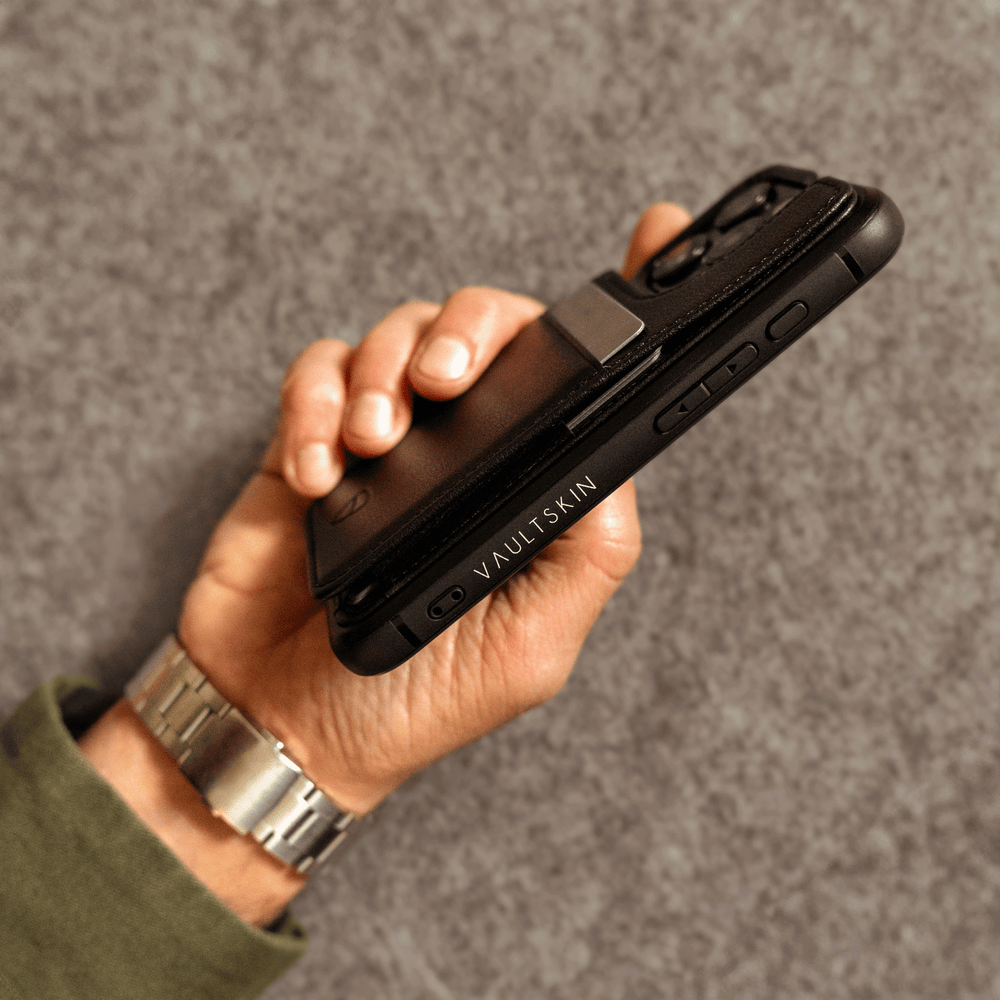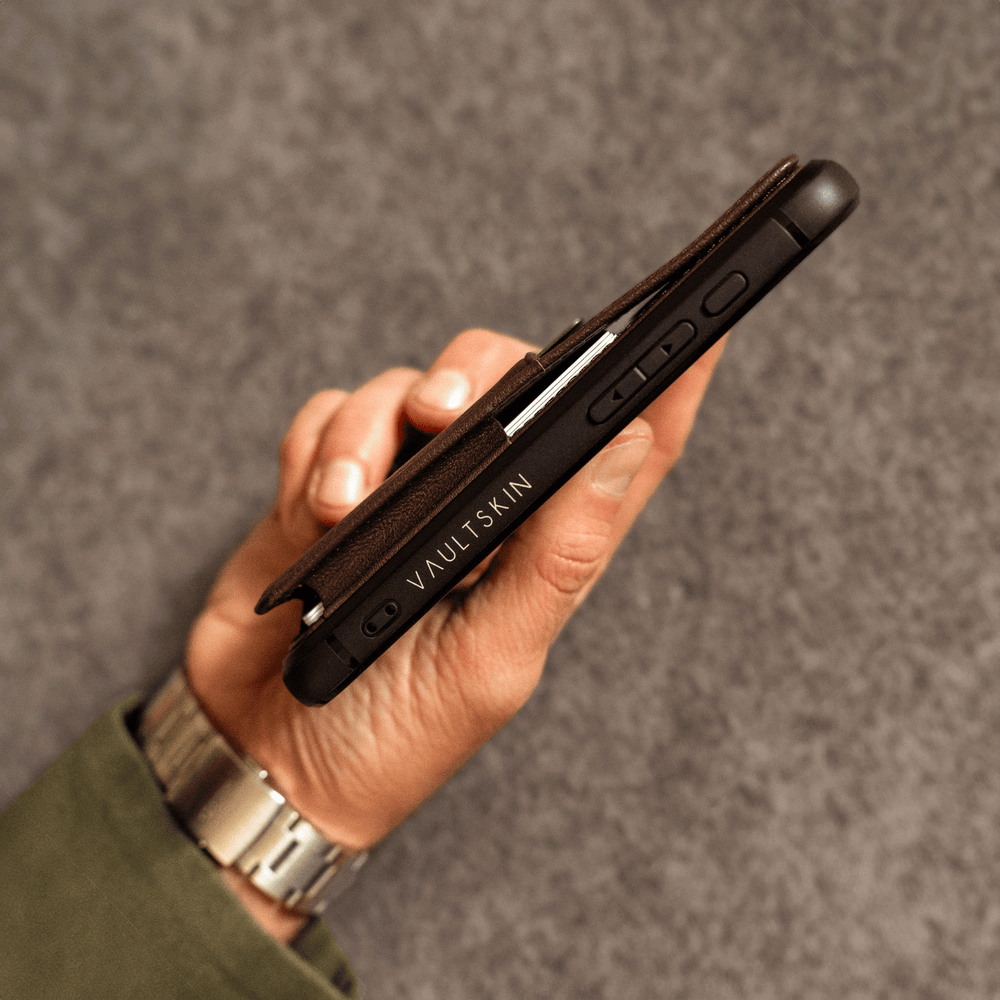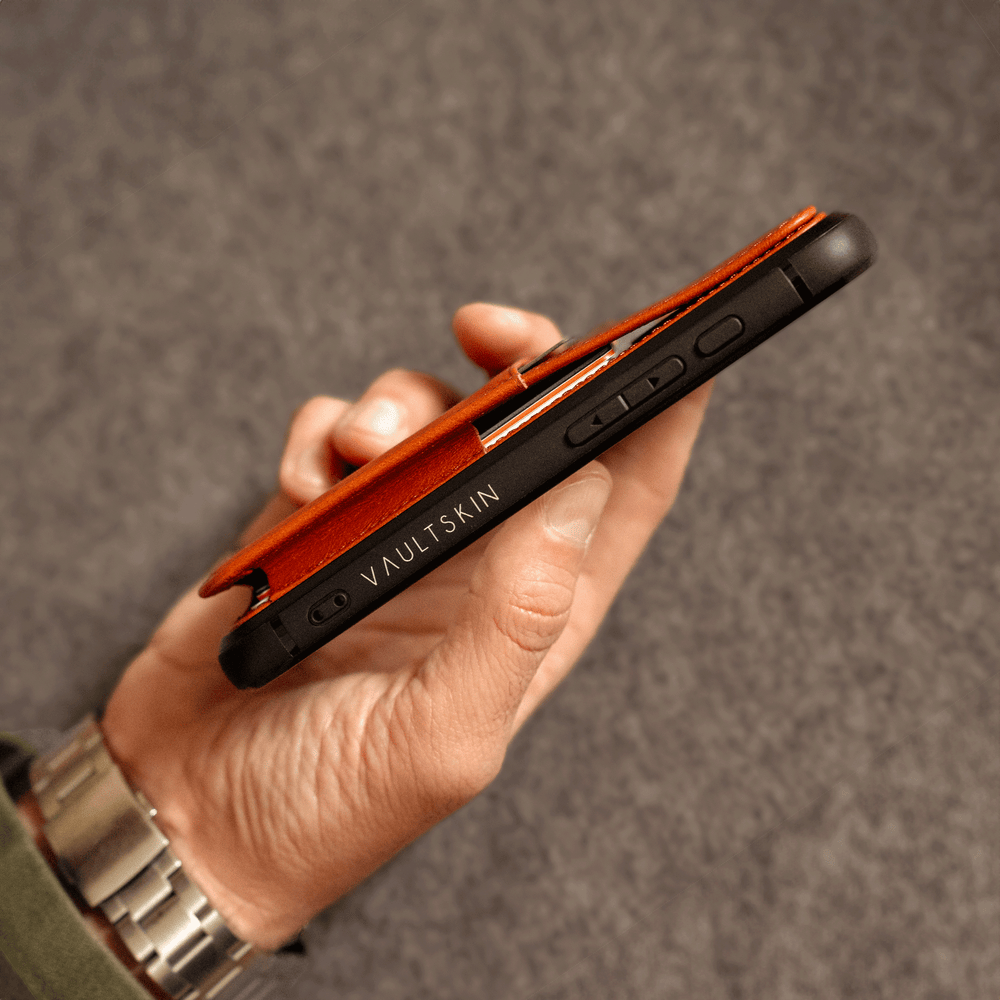 02
Ultimate Protection
Your iPhone 15 Pro finds its haven in our ETON Leather Wallet Case. Its snug fit and interior microfiber lining ensure that your phone stays shielded from scratches, bumps, and falls. Now, roam free with your device, knowing it's guarded by the best.
03
Smart Storage Solution
Redefine convenience with ETON's smart storage. The integrated pockets hold your cards and cash snug, eliminating the bulk of carrying a traditional wallet. Simplify your pockets, organize your essentials, and step out with confidence.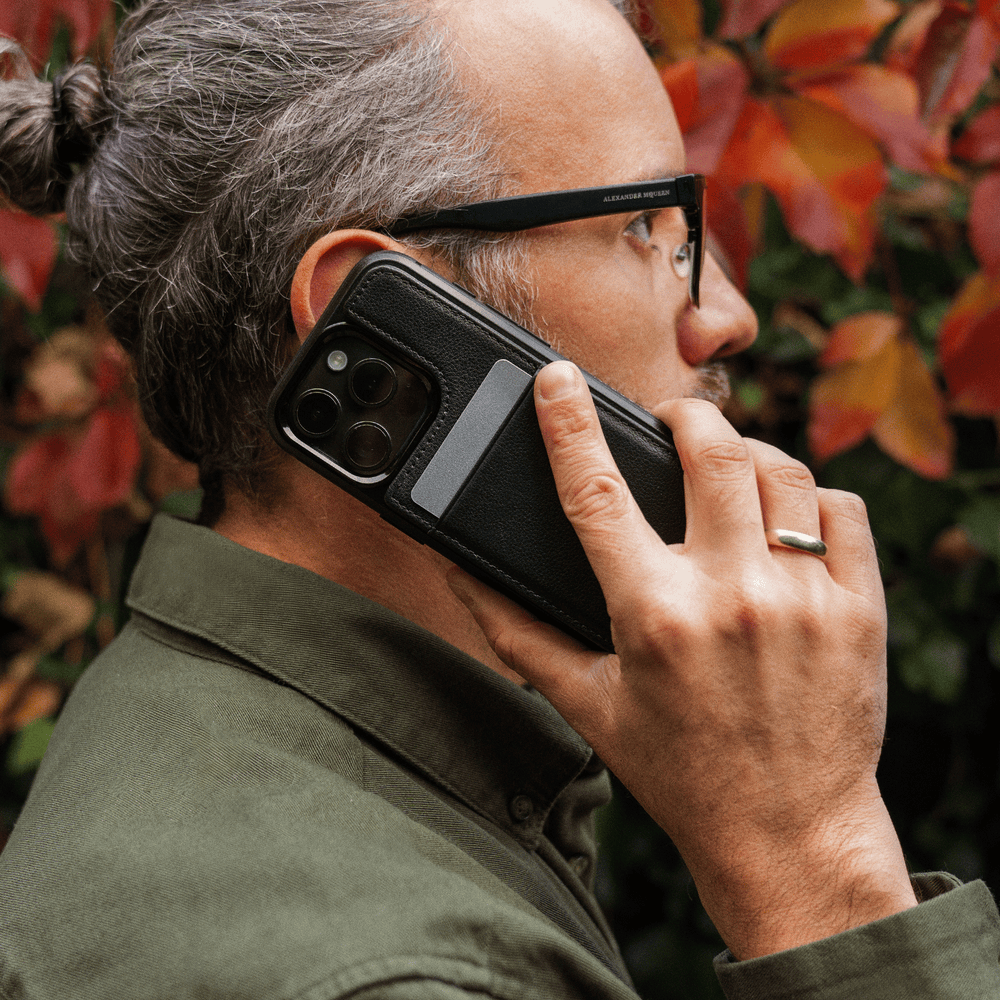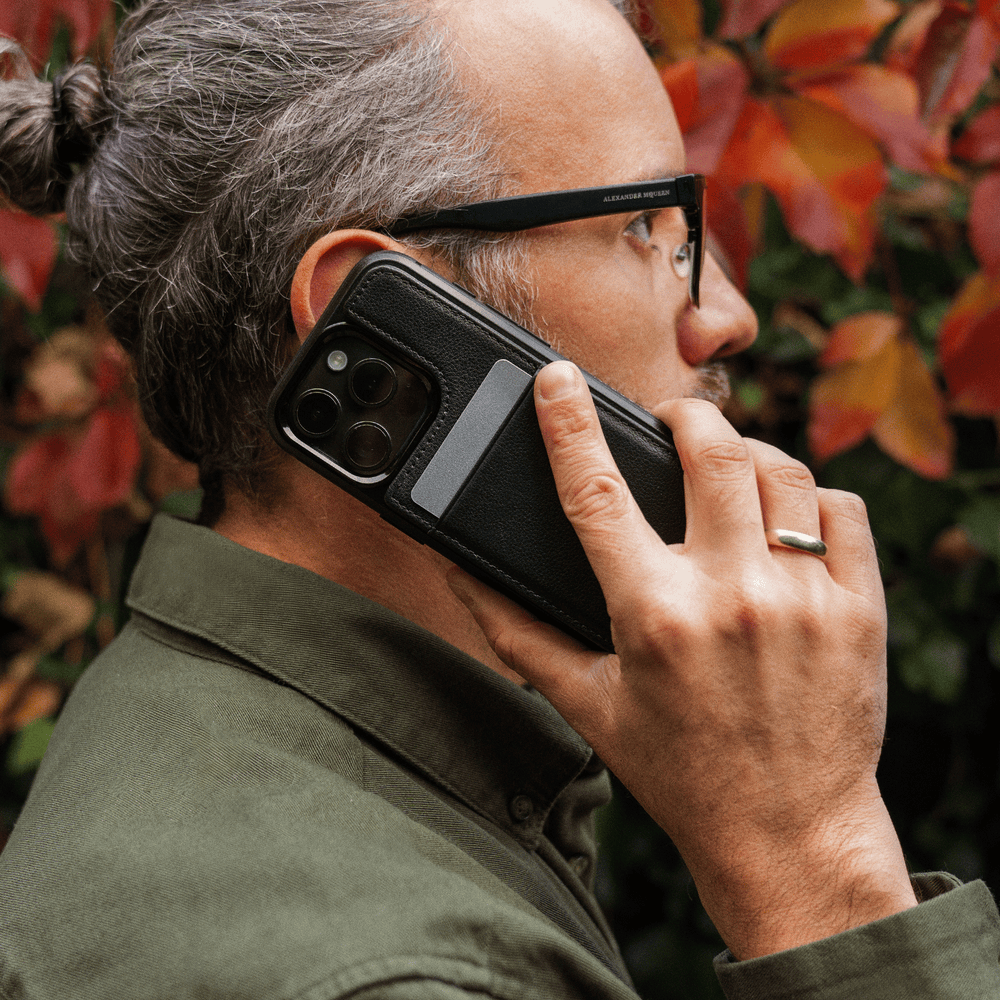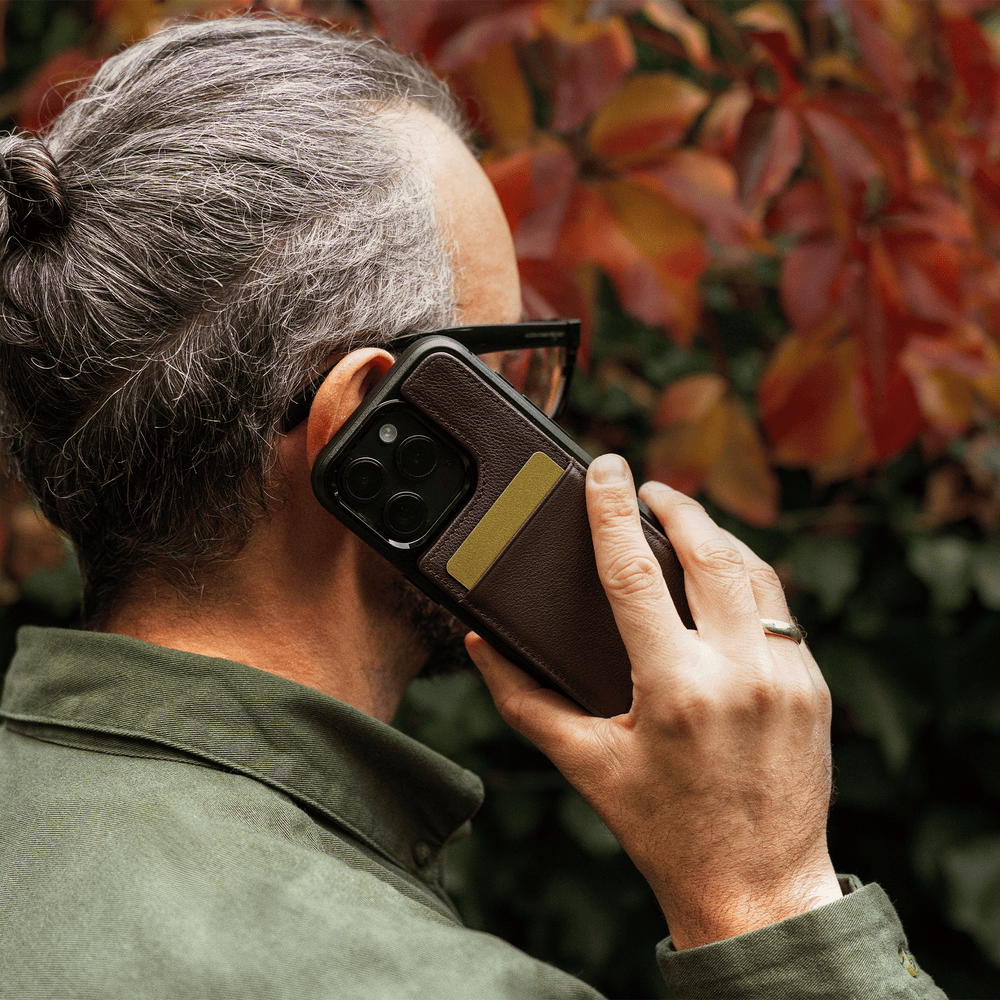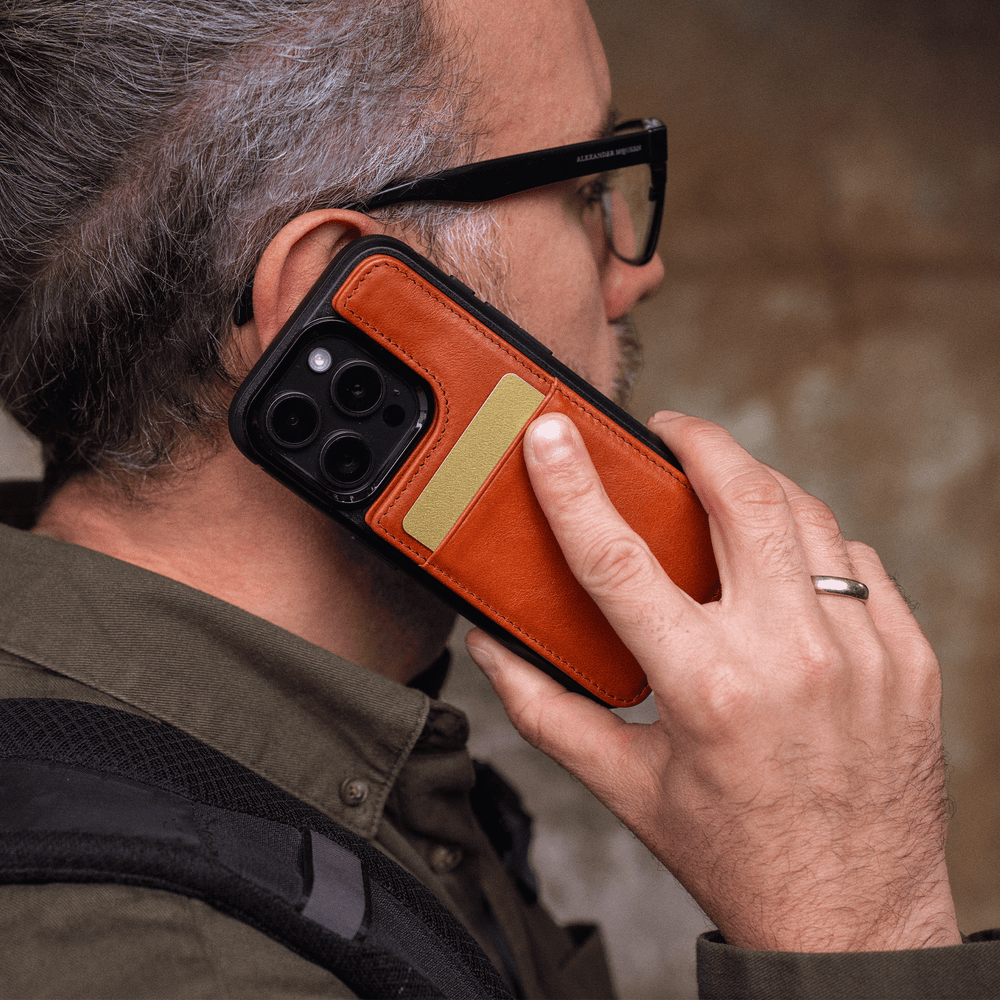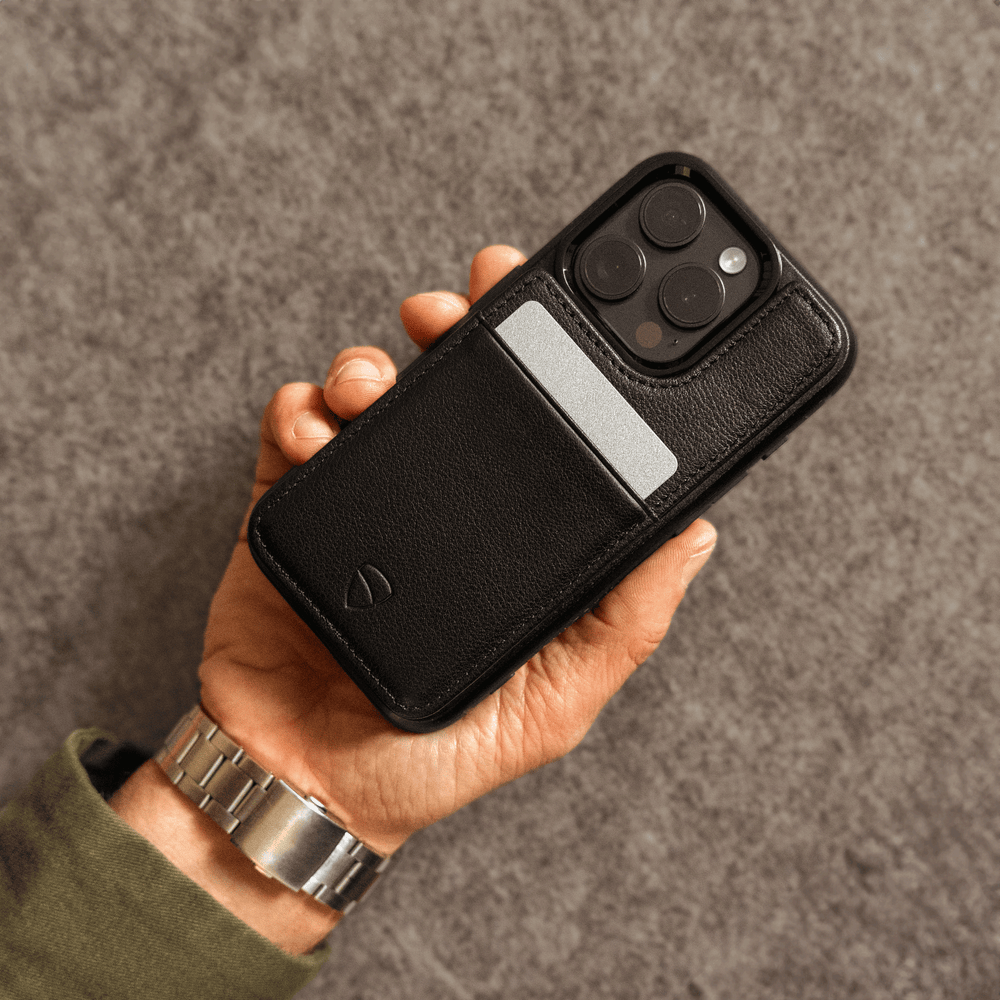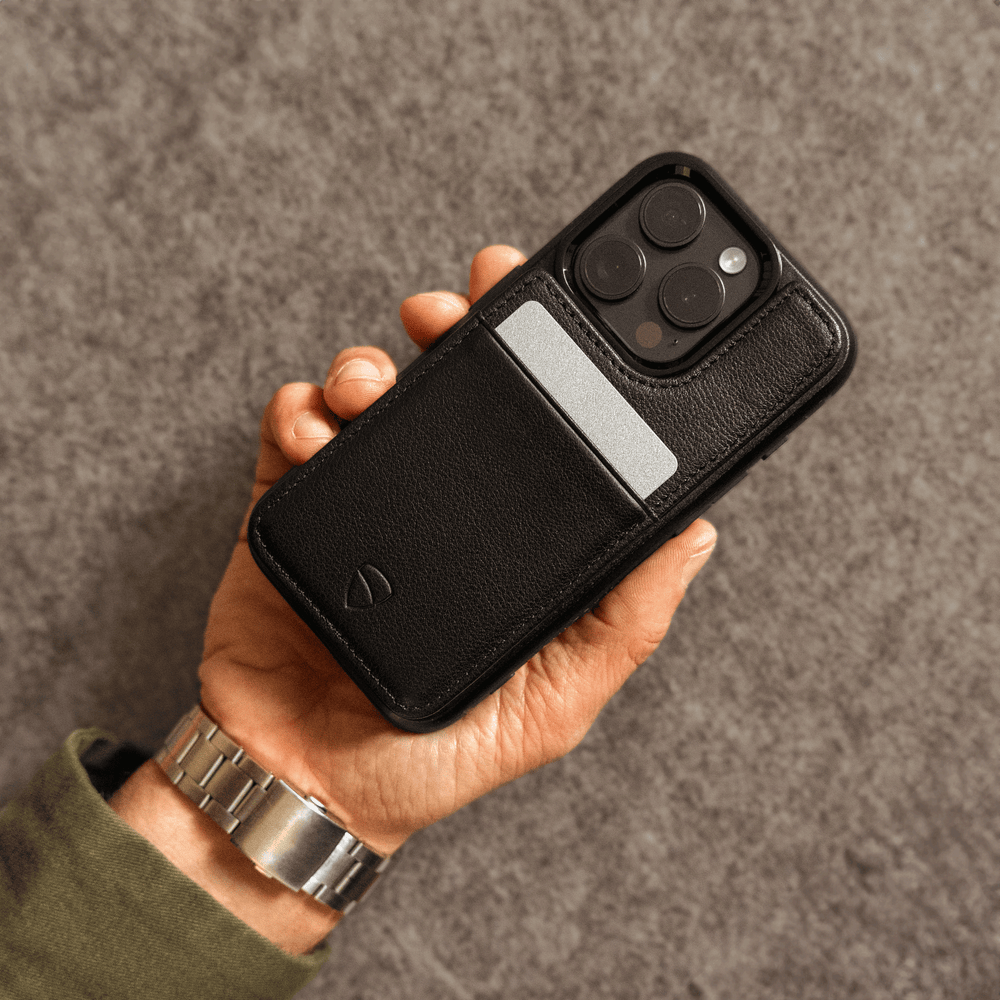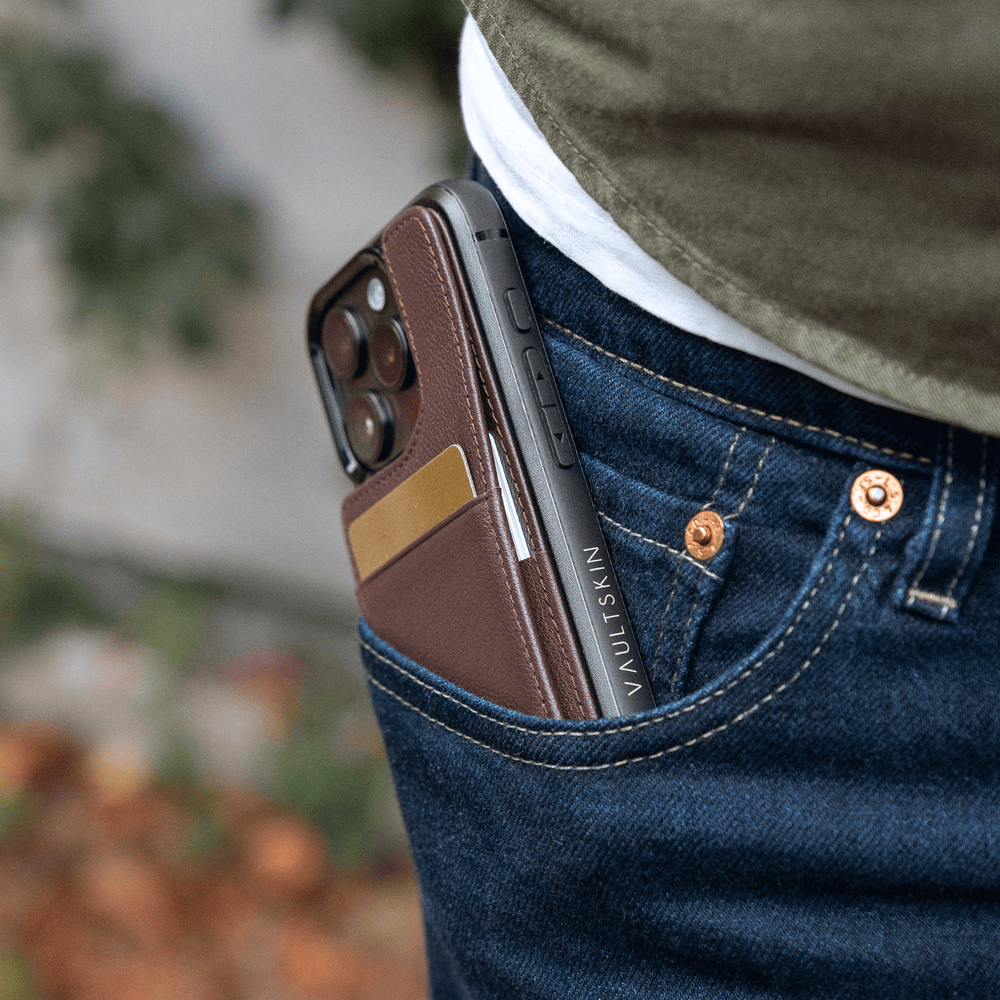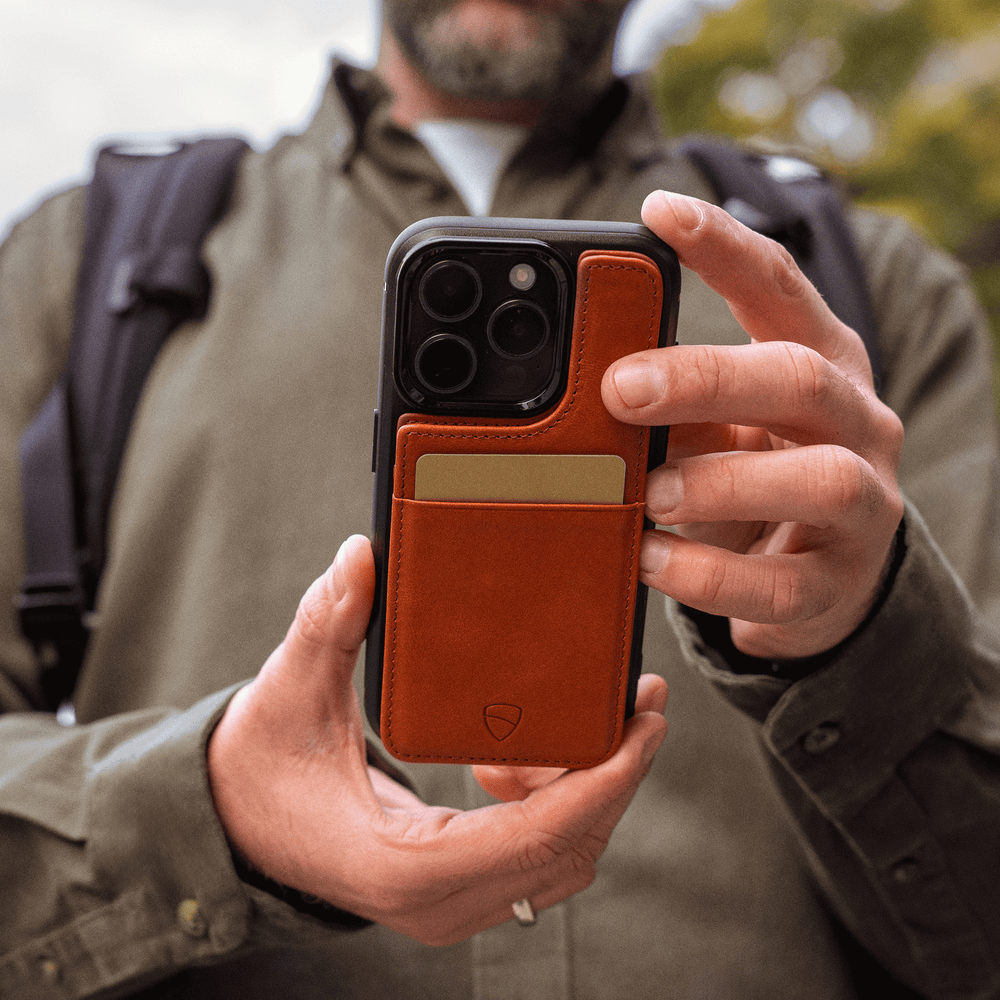 04
Seamless Accessibility
Experience unobstructed access to all ports, buttons, and the camera. The ETON Wallet Case is engineered for seamless interaction with your iPhone 15 Pro, ensuring that protection doesn't come at the cost of functionality.
Ready to redefine your everyday carry?
Choose ETON – the ultimate leather wallet case for the iPhone 15 Pro by Vaultskin.