01
THE CONTEMPORARY ANSWER TO A TIMELESS PROBLEM
Now you have an elegant minimalist solution for keeping coins and small items such as a data stick or key along with your cash and cards. And it can slip easily into a jacket pocket without ruining your streamlined silhouette.
MAYFAIR may share some characteristics with NOTTING HILL yet it has its own distinctive identity. Both wallets are slim, zipped, and have exterior pockets, one of which is concealed and has our signature self-retracting smart strap to pull up cards. NOTTING HILL opens 180 degrees for full access and greater capacity for cards, banknotes and receipts while MAYFAIR has expanding side walls in the interior sections, to make sure coins and small items such as a SIM card, data stick or key don't slip out.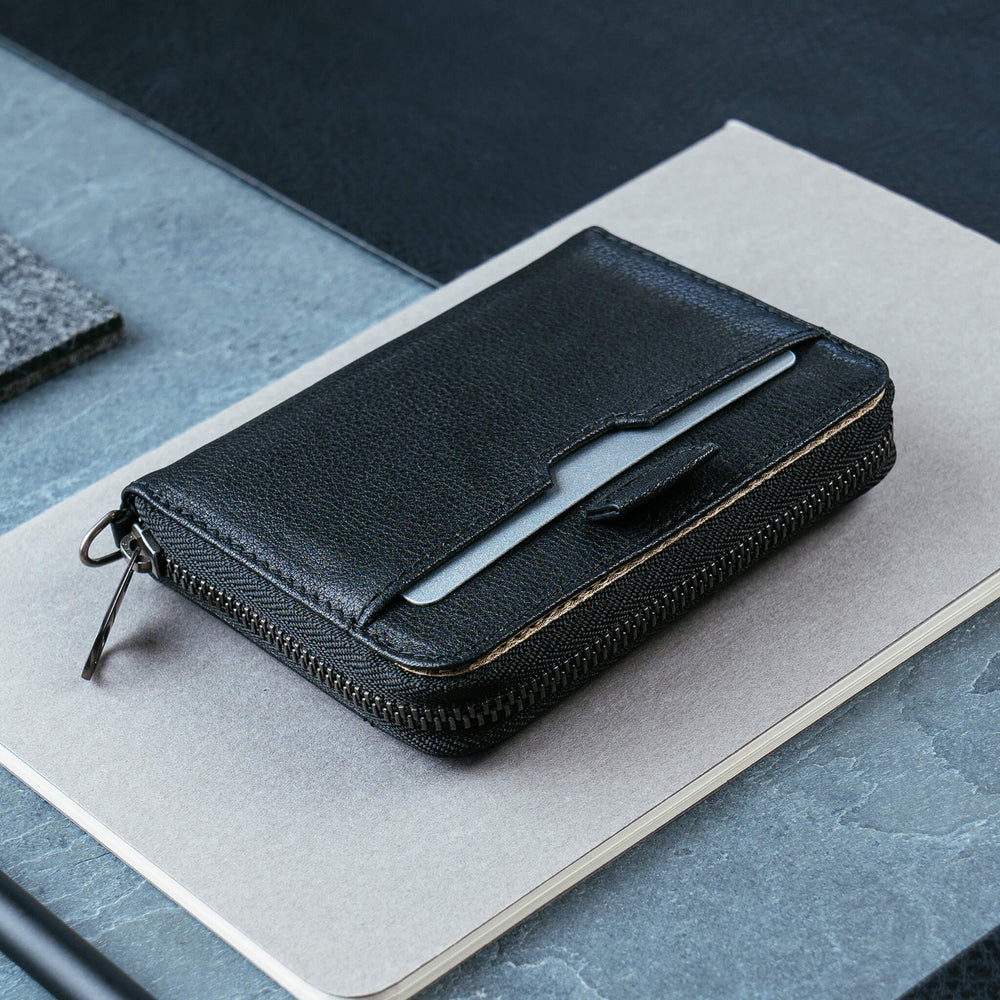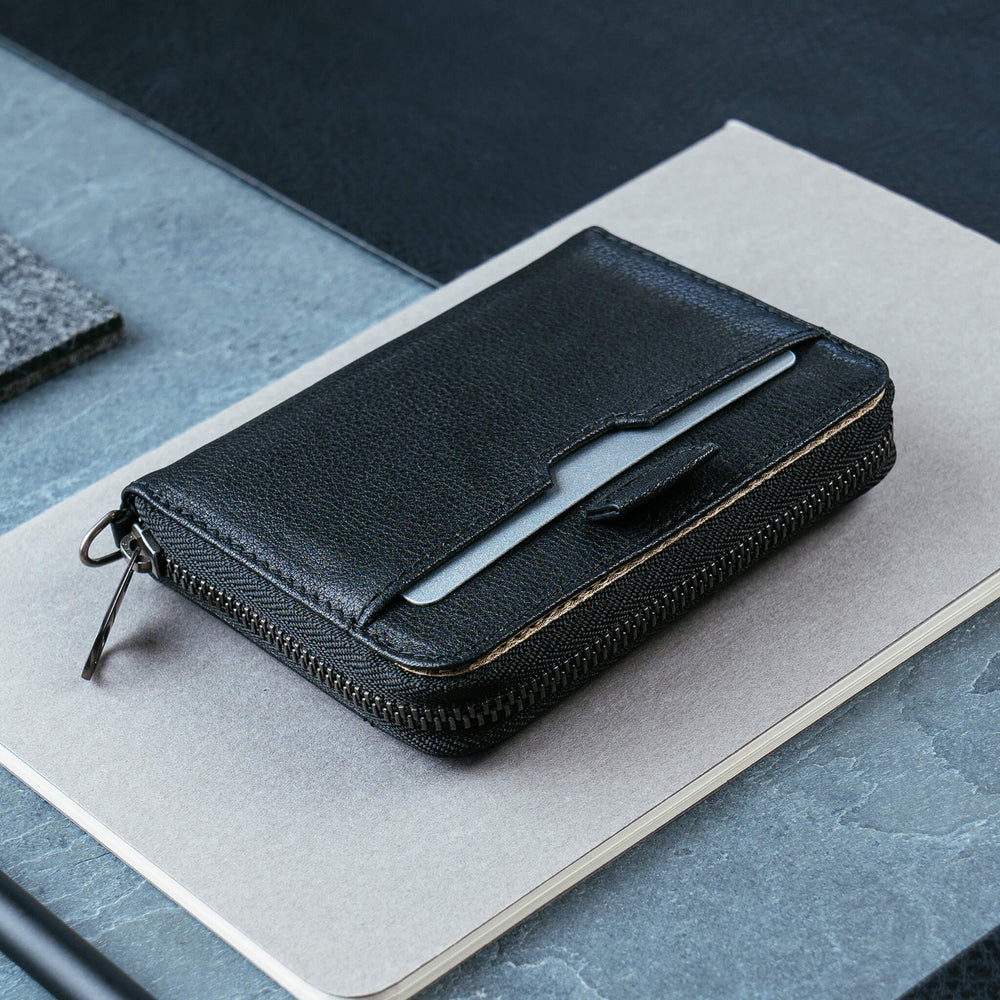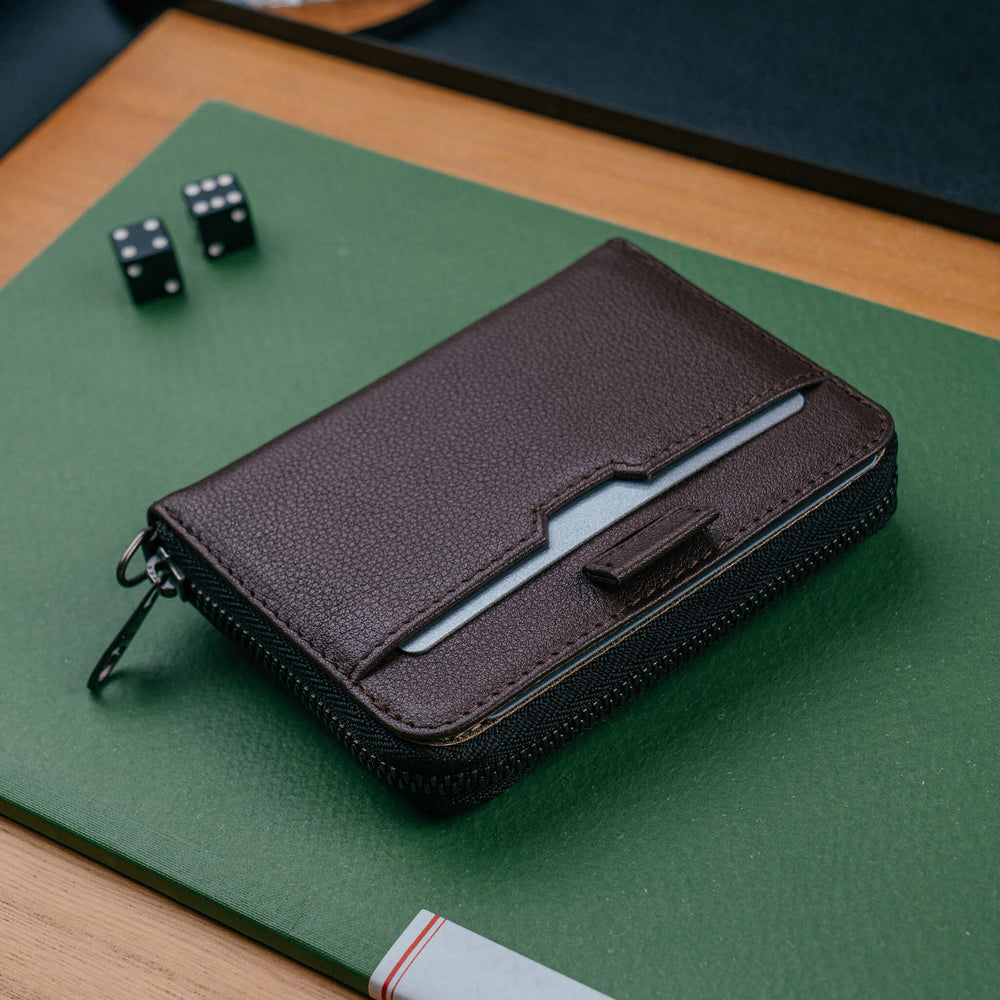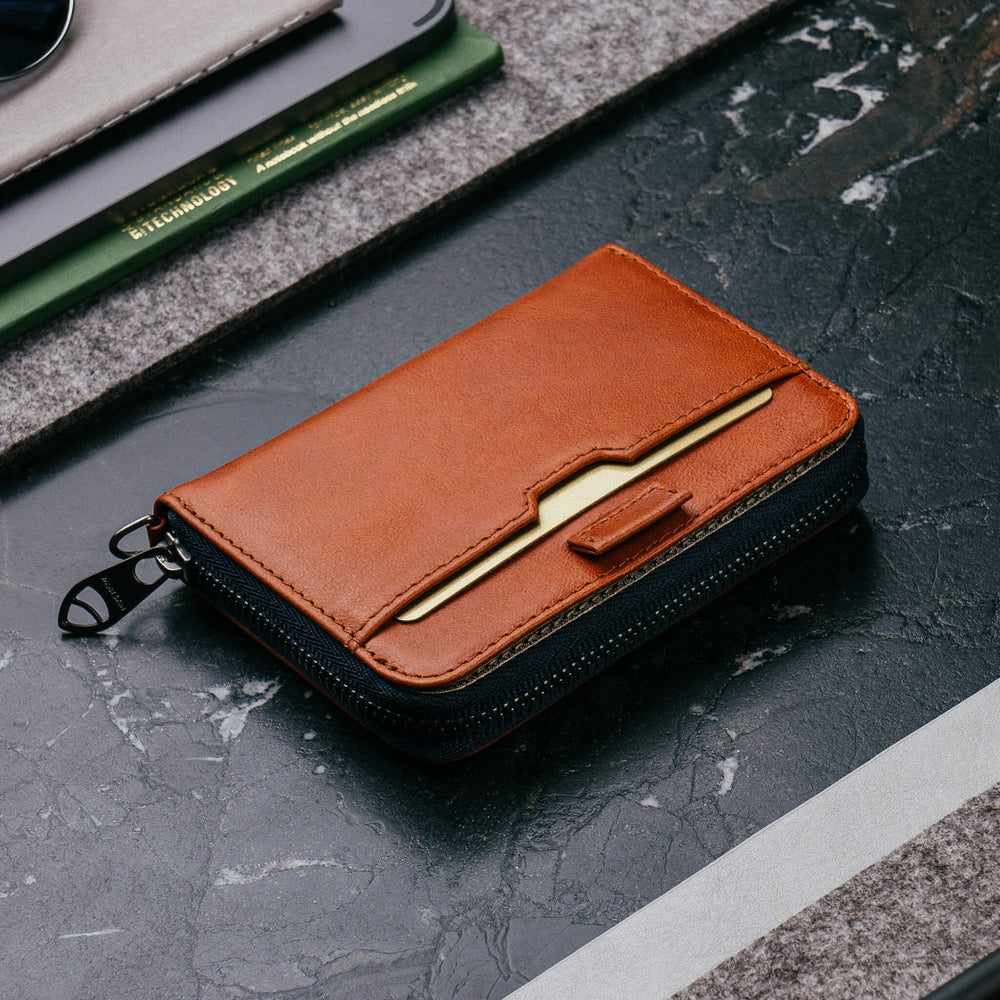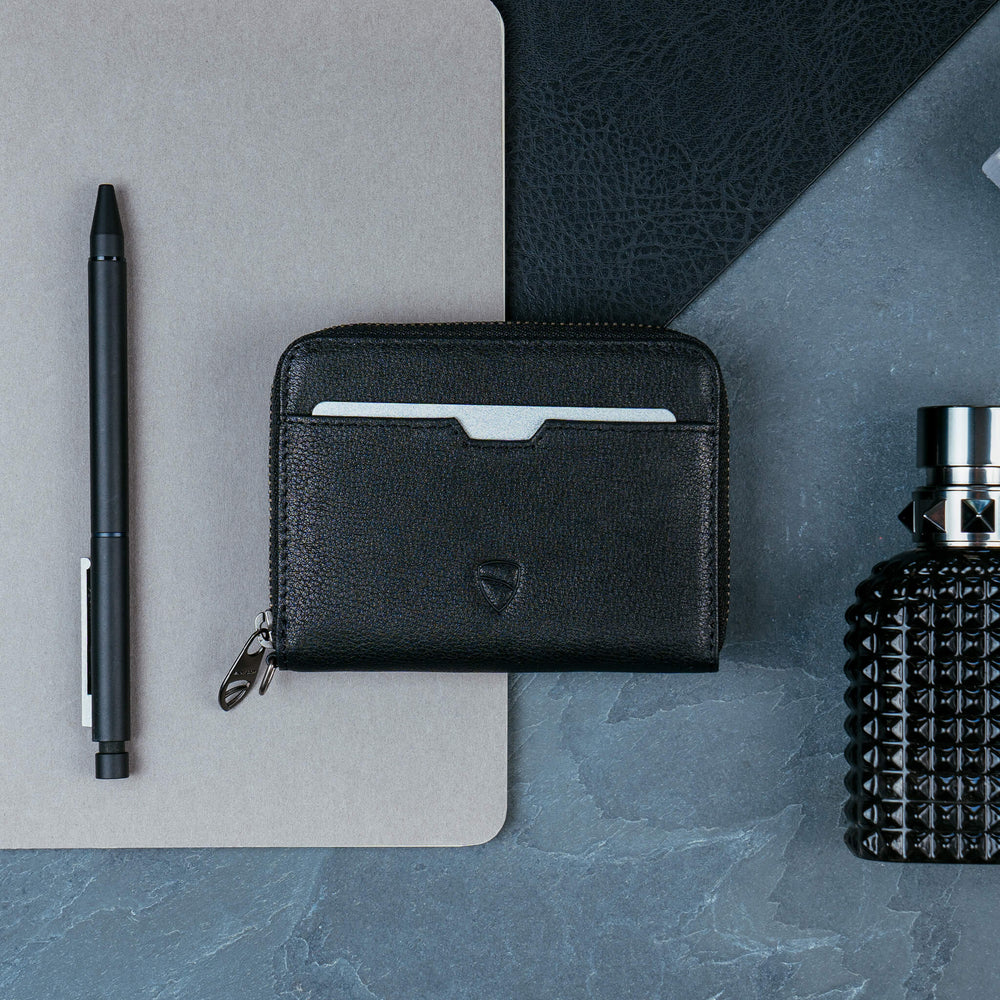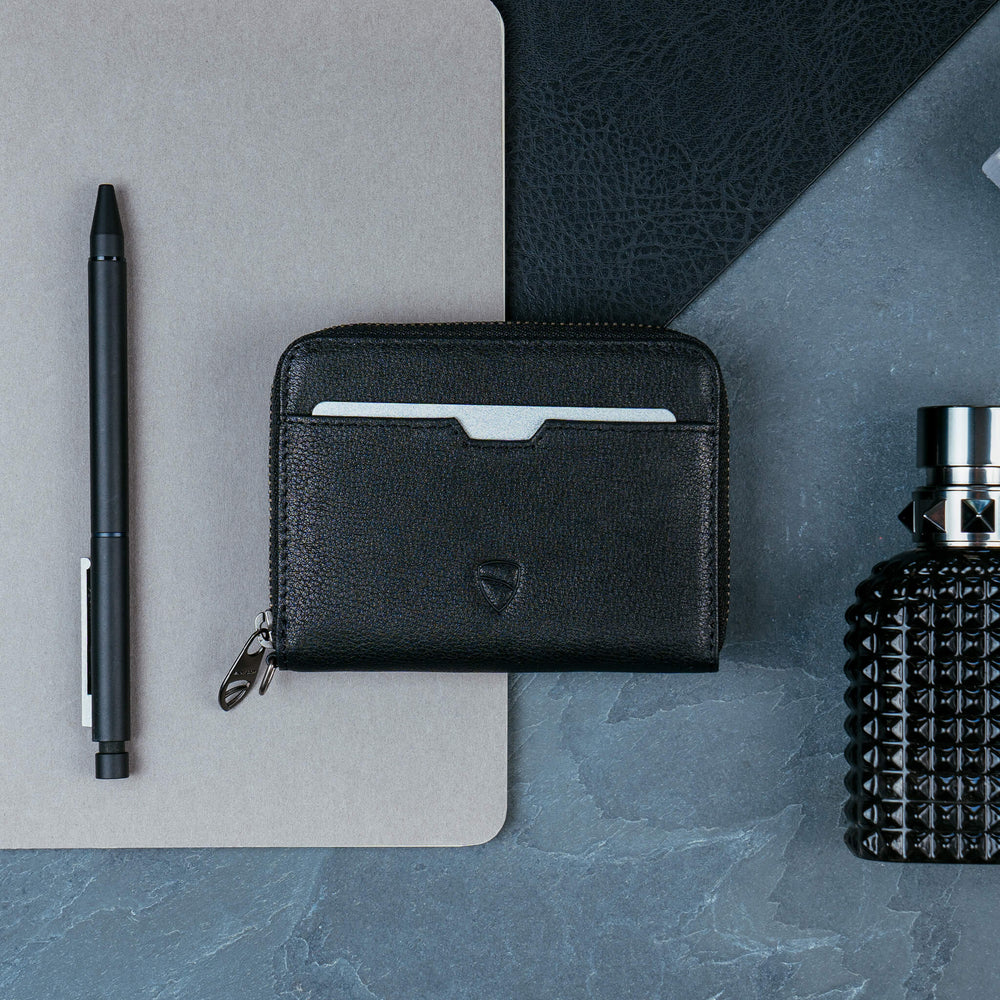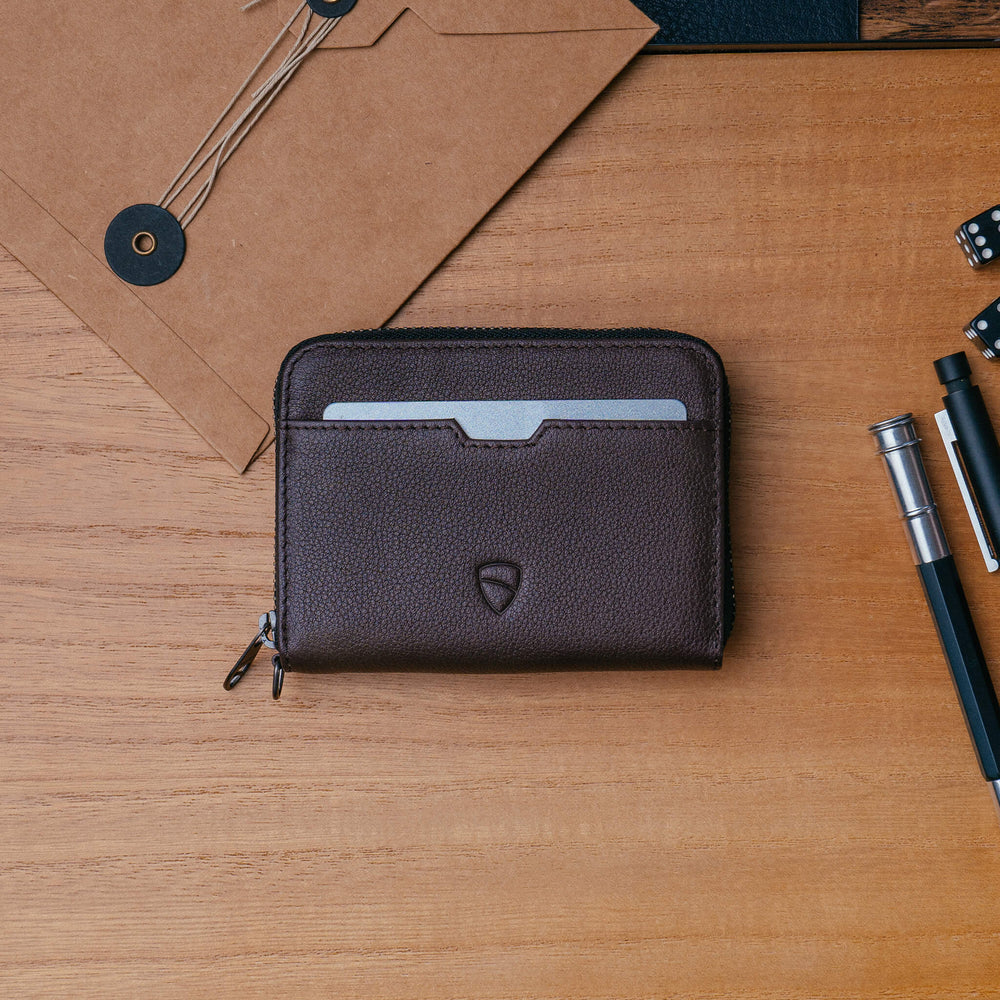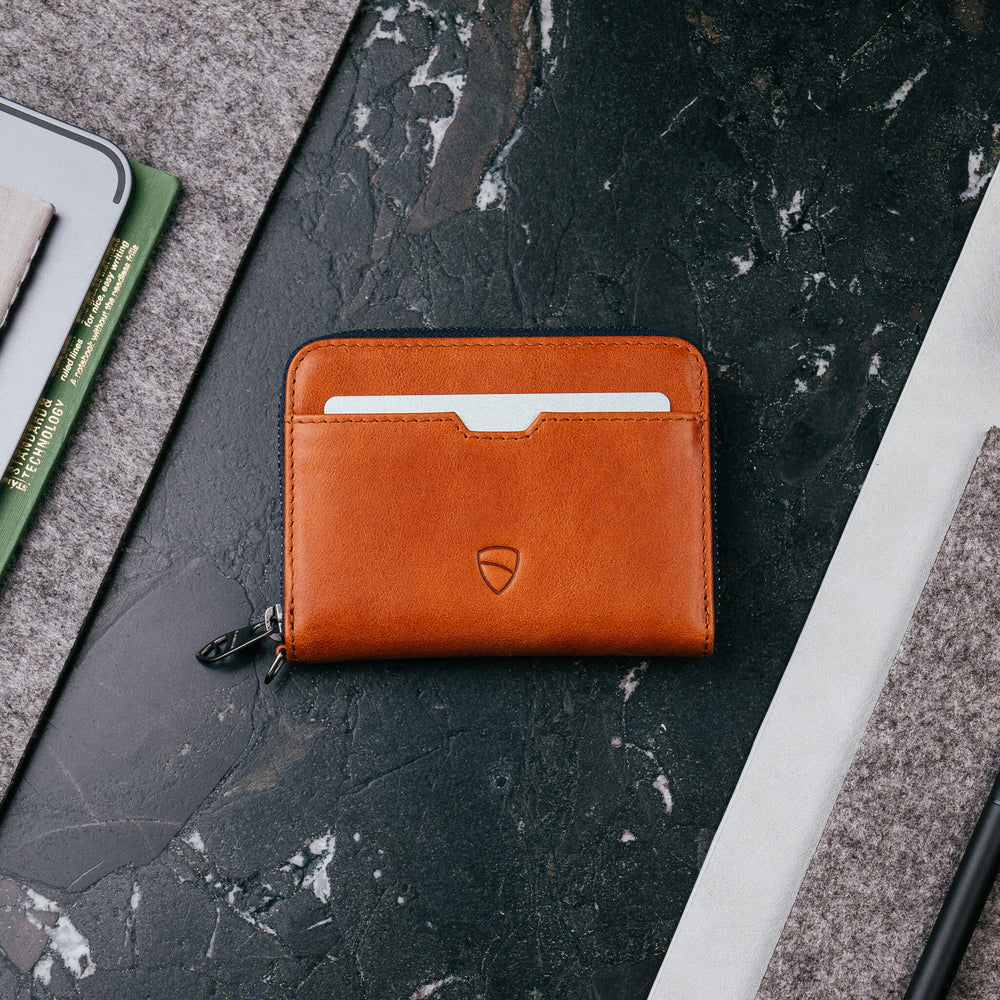 02
PREMIUM QUALITY TO THE LAST DETAIL
Contactless payments aren't always possible or desirable but coins in pockets are so passé…and frankly, irritating. MAYFAIR provides the convenience you've come to expect with the luxury you love. You can quickly access banknotes and cards in the exterior pockets, and store the coins that invariably ruin your pockets inside the zipped section. All your cards are invisibly protected by Vaultskin's superior RFID shield, while the rest of the contents are secure within the interior section, sealed with a strong, smooth-running zipper. MAYFAIR packs an extraordinary amount into a small space and still stays slim. Sublimely satisfying.
03
FINE-TUNED AND FINELY FASHIONED FEATURES
MAYFAIR has one exterior pocket on each side plus a hidden slot for a card which pops up using the smart self-retracting strap. Inside there are four card slots and two expanding compartments for coins and small items. Typically, each slot can hold two cards or some banknotes. There's an external loop to attach keys, which can be tucked away if you don't need it, for a tidy finish.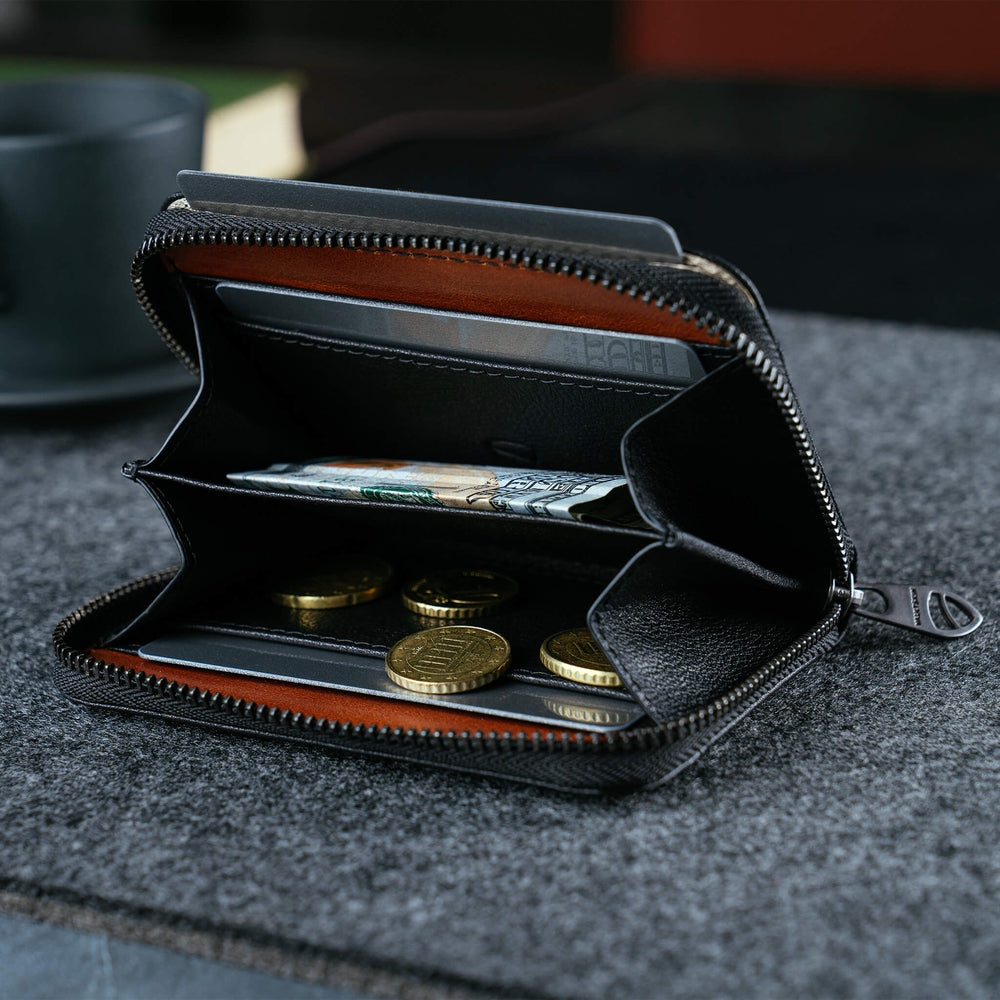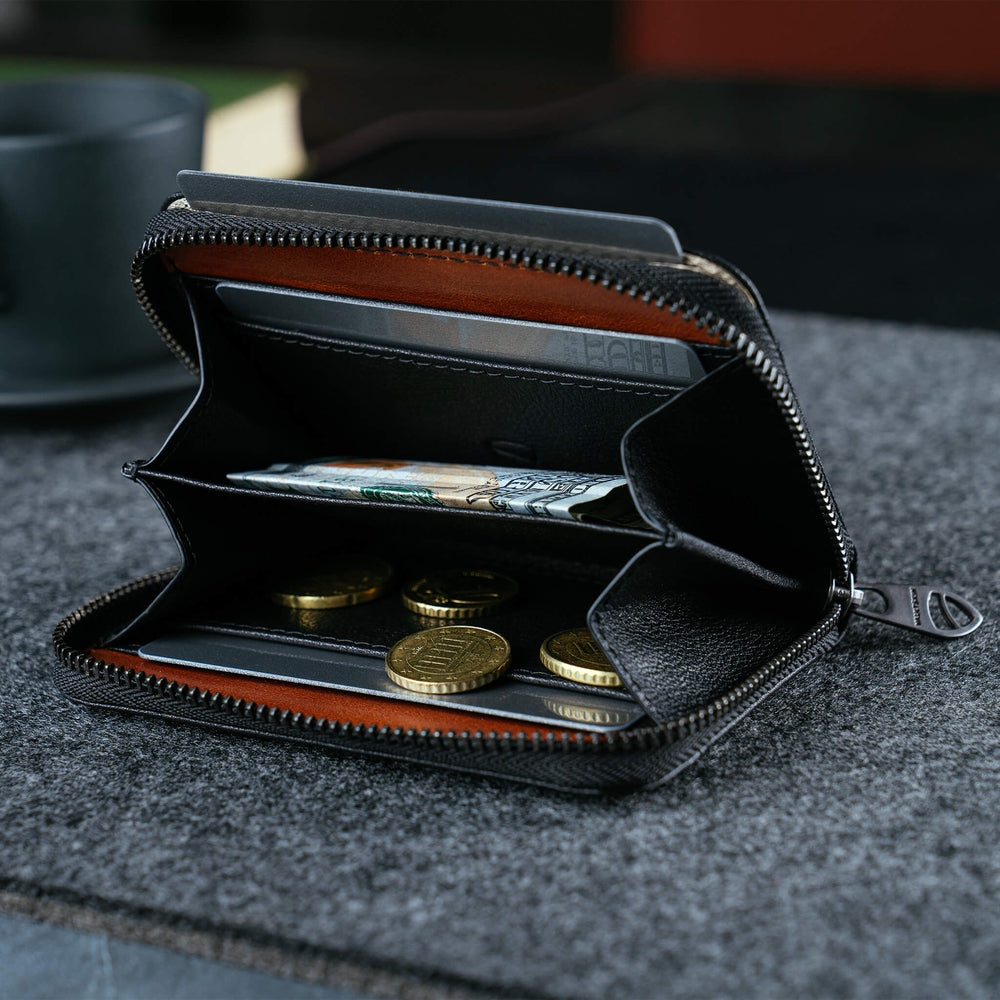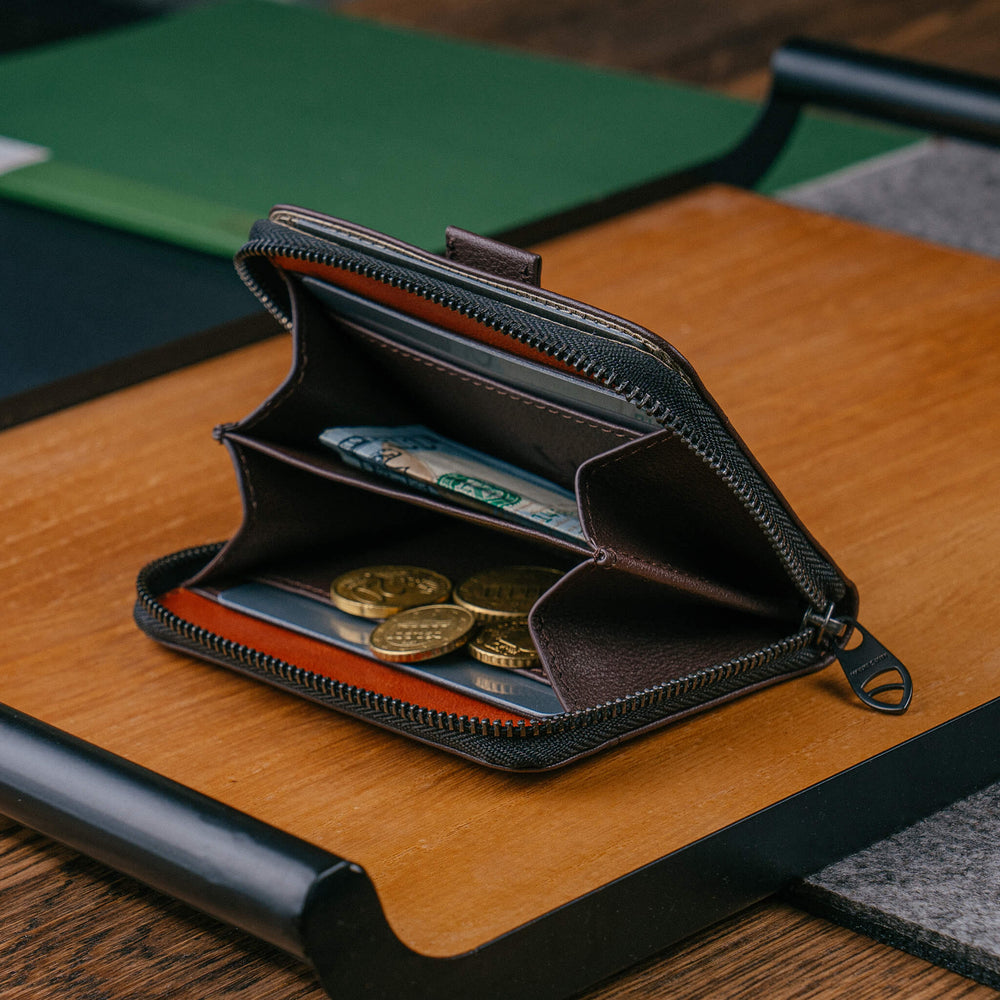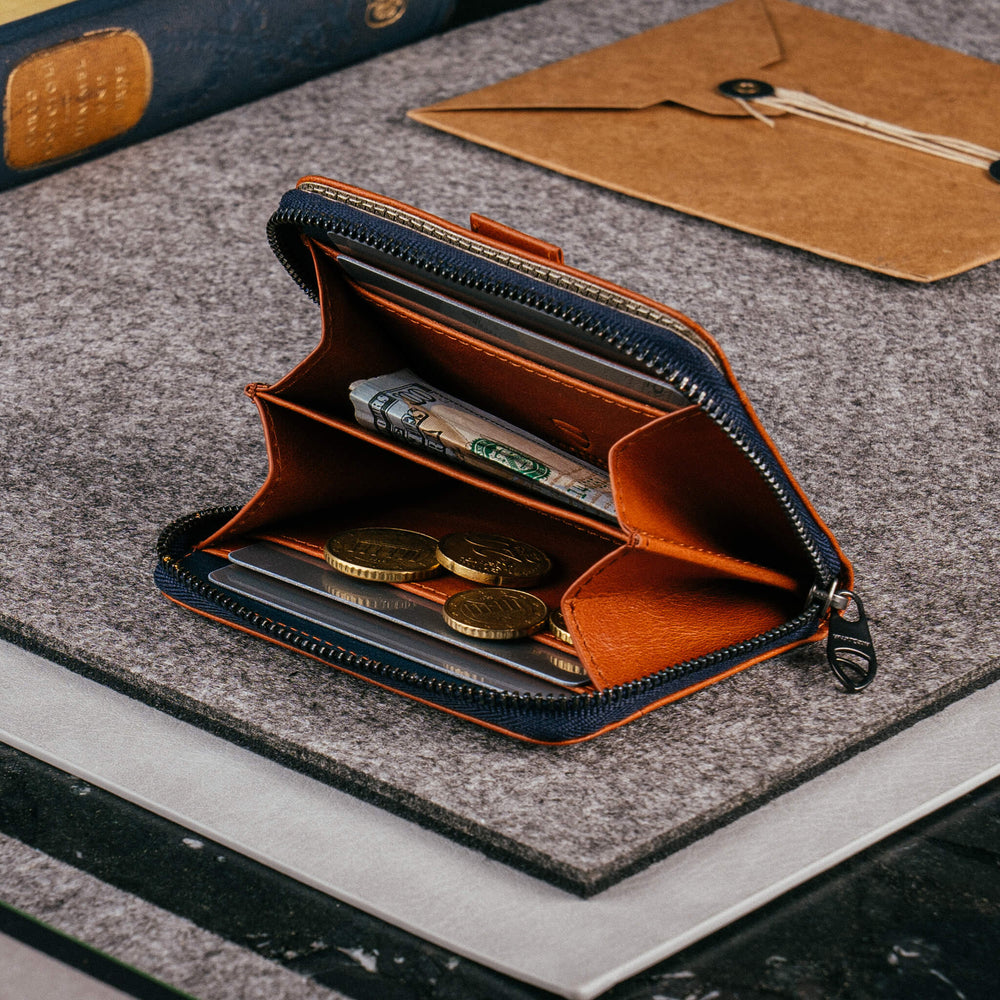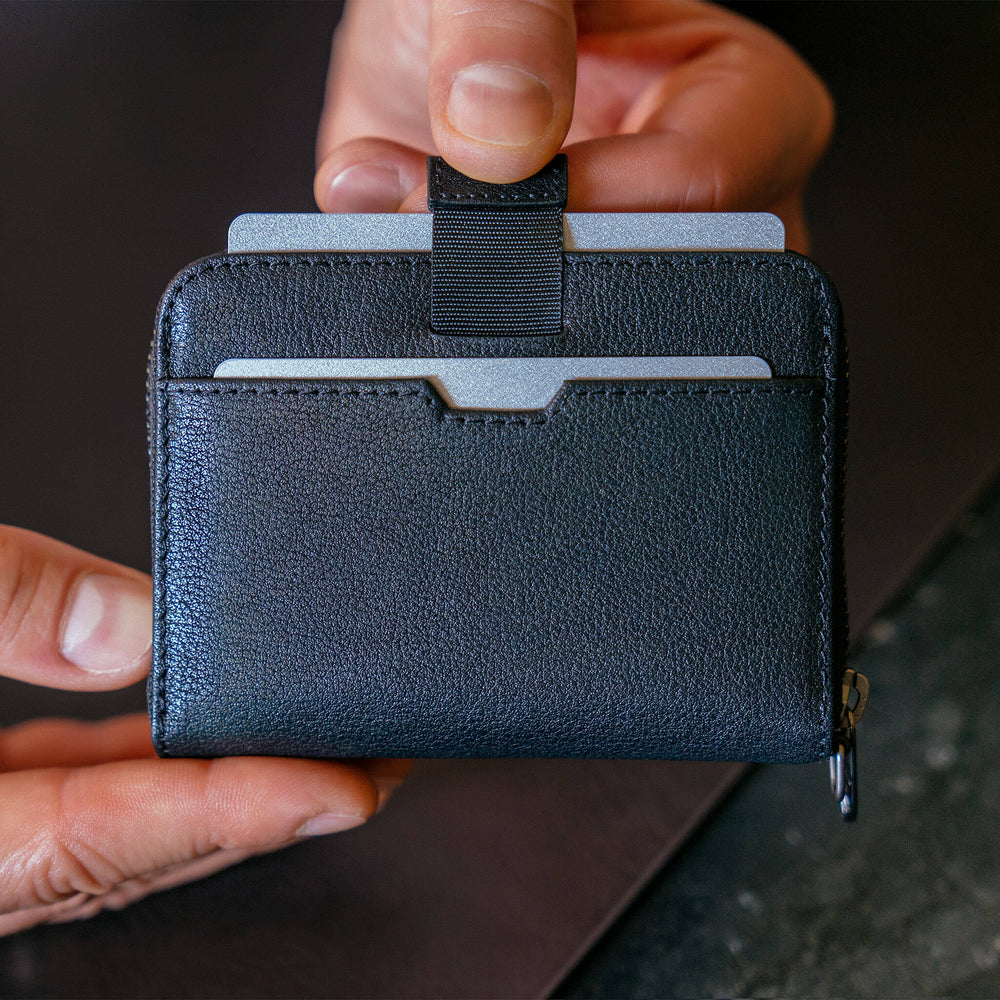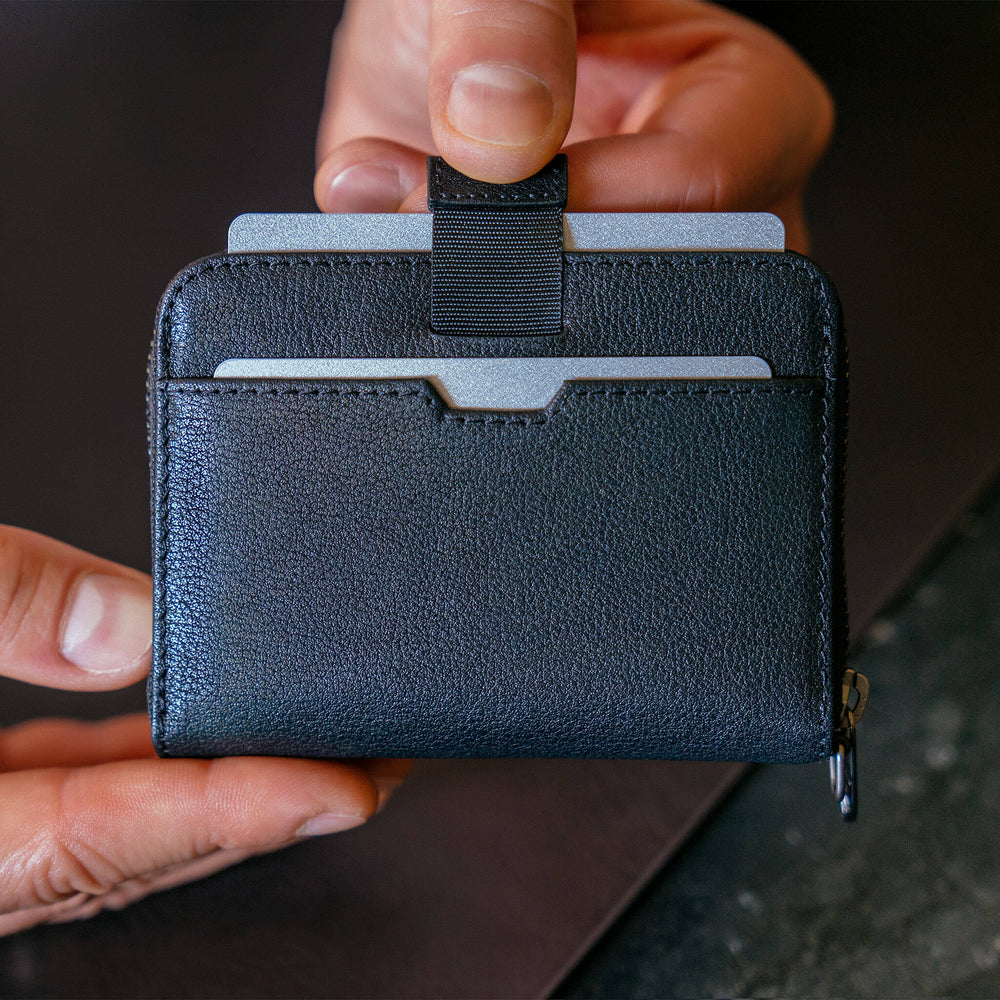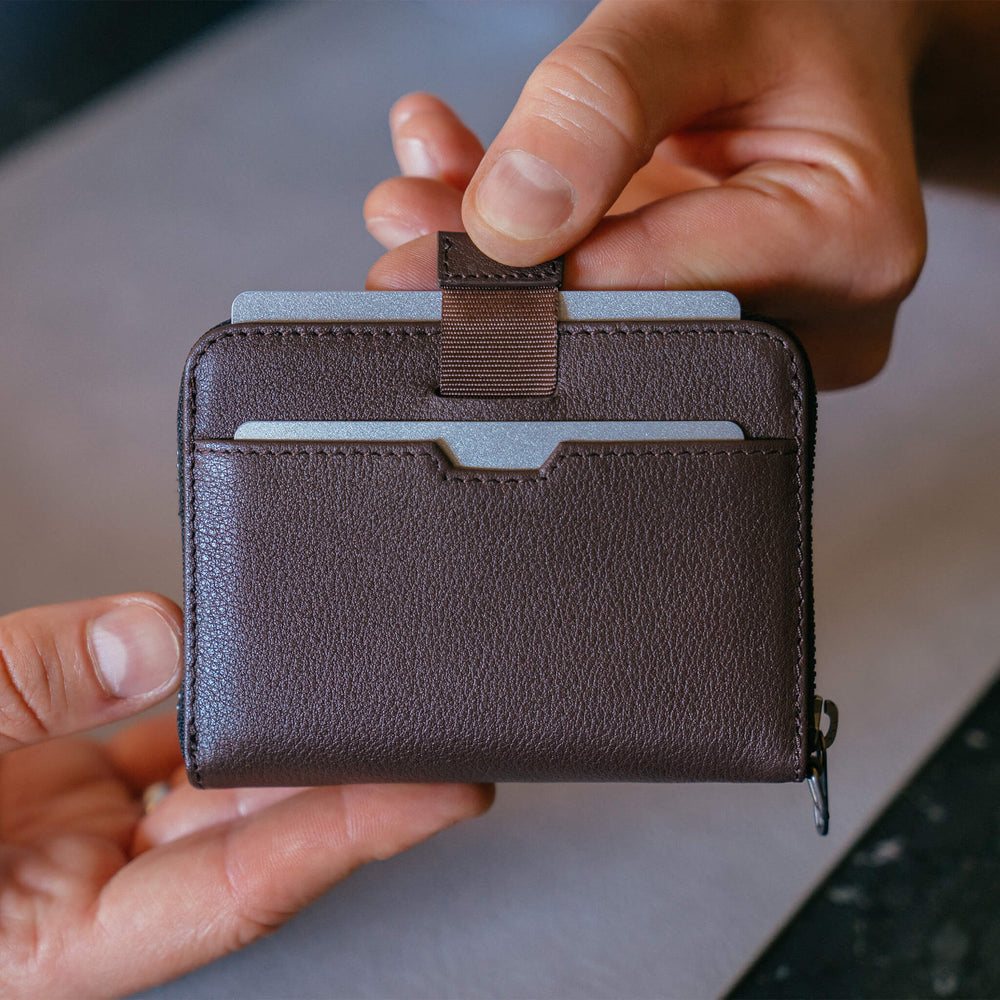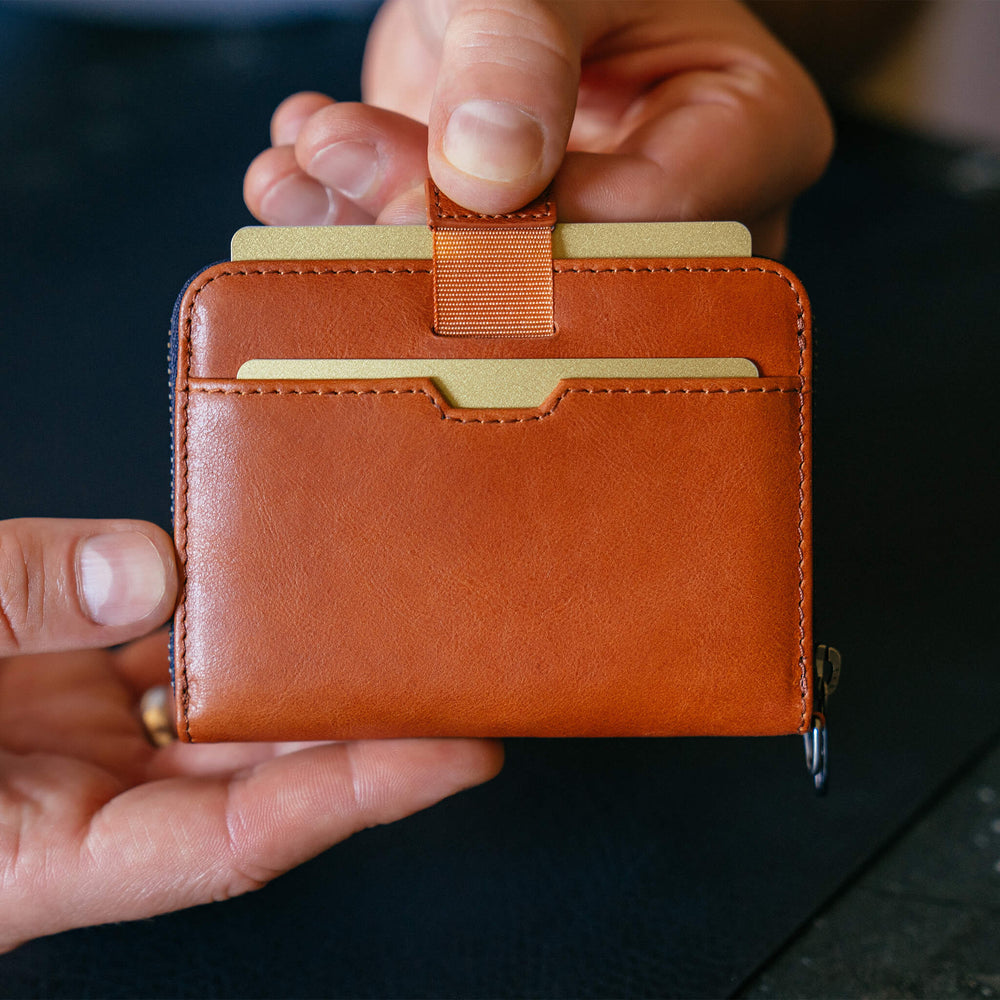 04
THE BELT AND BRACES APPROACH, BEAUTIFULLY DESIGNED
Vaultskin London is a guarantee of quality to the last stitch and MAYFAIR exemplifies that principle. The finest Italian leather feels soft and supple in your hand, contrasting with the sturdy metal zipper, which runs smoothly all the way round. MAYFAIR doesn't have to try. It simply IS a sublime experience.
Technical details
Wallet dimensions:
105 x 79 x 13 mm or 4.13 x 3.11 x 0.51 inches
Maximum banknote dimensions:
MAYFAIR can fit any folded banknote securely in its internal compartment.
Weight:
80 grams or 0.154 ounces
Store your cards and bills in fashionable safety.