01
MULTI-FUNCTIONAL INNOVATION
If you need to keep an array of cards, cash and small items with you but don't want to carry a wallet the size of a hardback book, BELGRAVIA is for you. It's a slim, minimalist marvel for women who don't want to transfer selected items into a small wallet for an evening bag, and those who want to put their wallet in their pocket and go out without a bag. As well as clever front pockets, the zipped section of this RFID-protected wallet is full of possibilities. Folded banknotes of all sizes can sit either side of the central panel, as can receipts, coins, memory sticks, USB, a key or two, hair bobble, or even a small lipstick.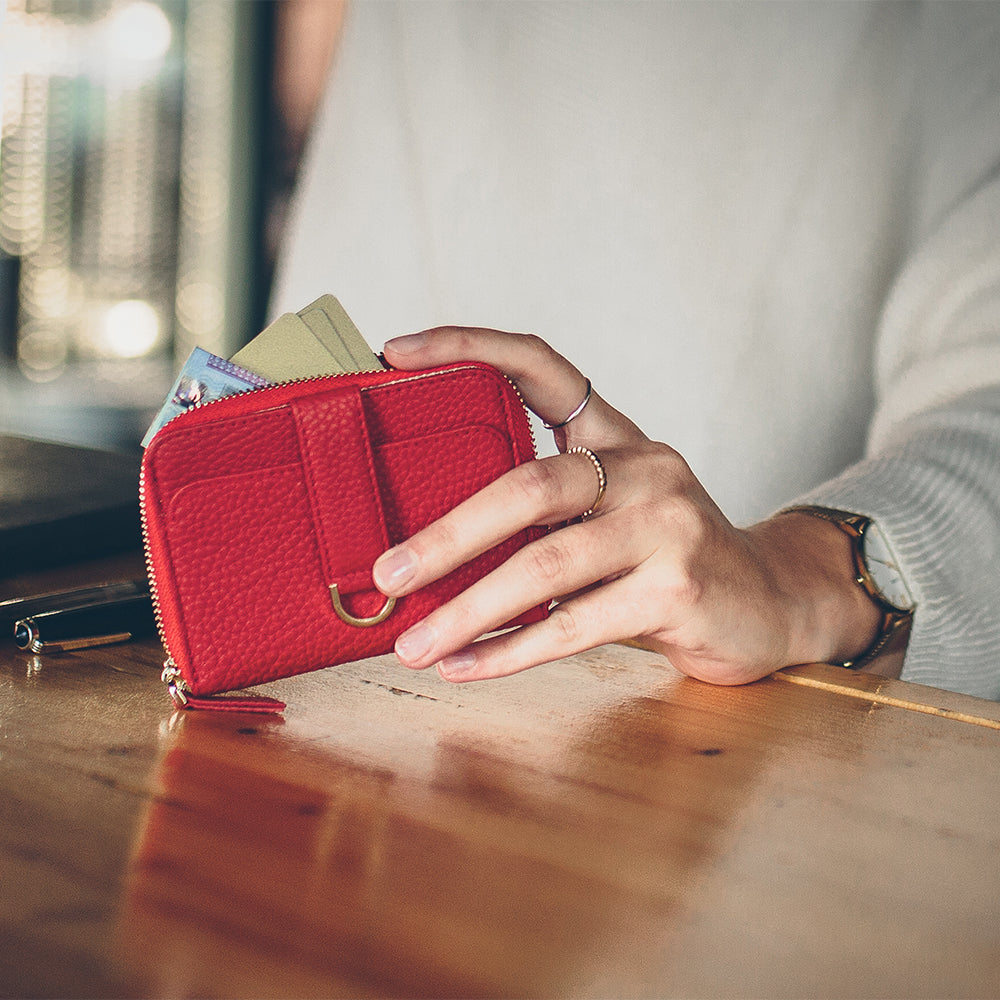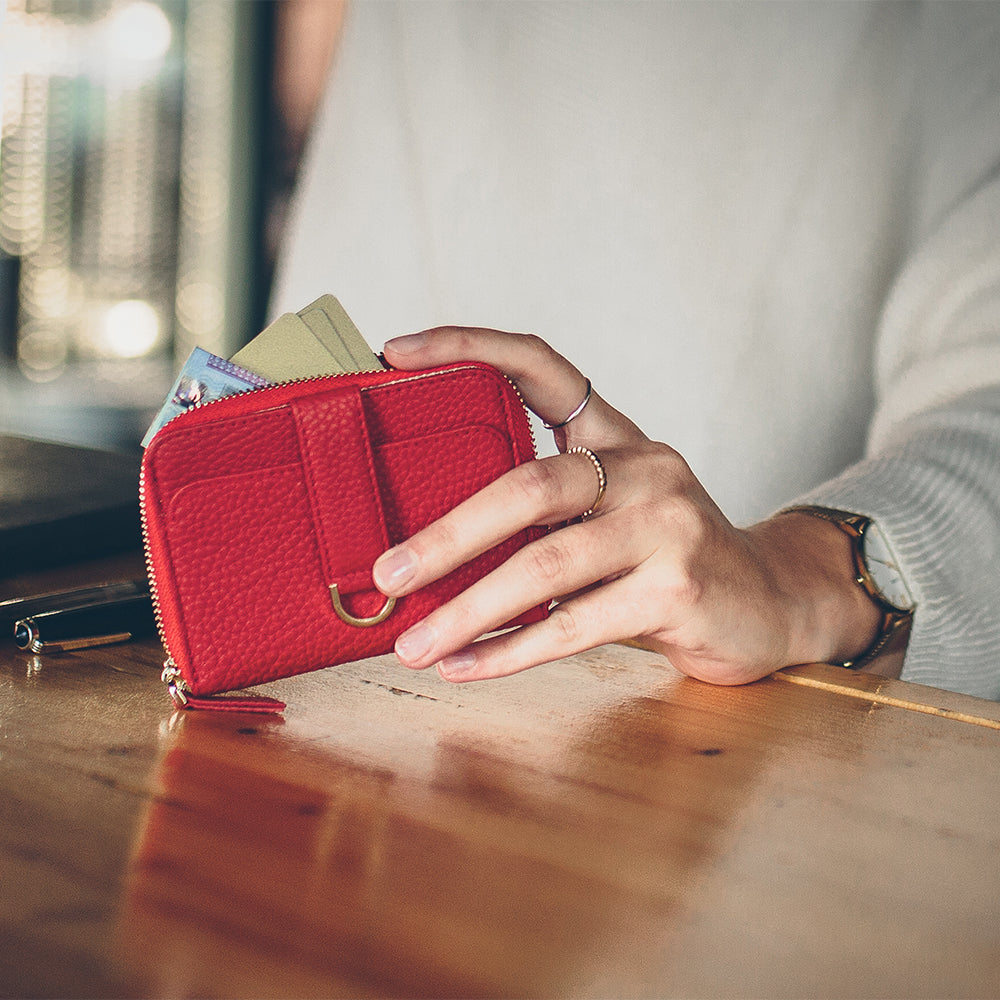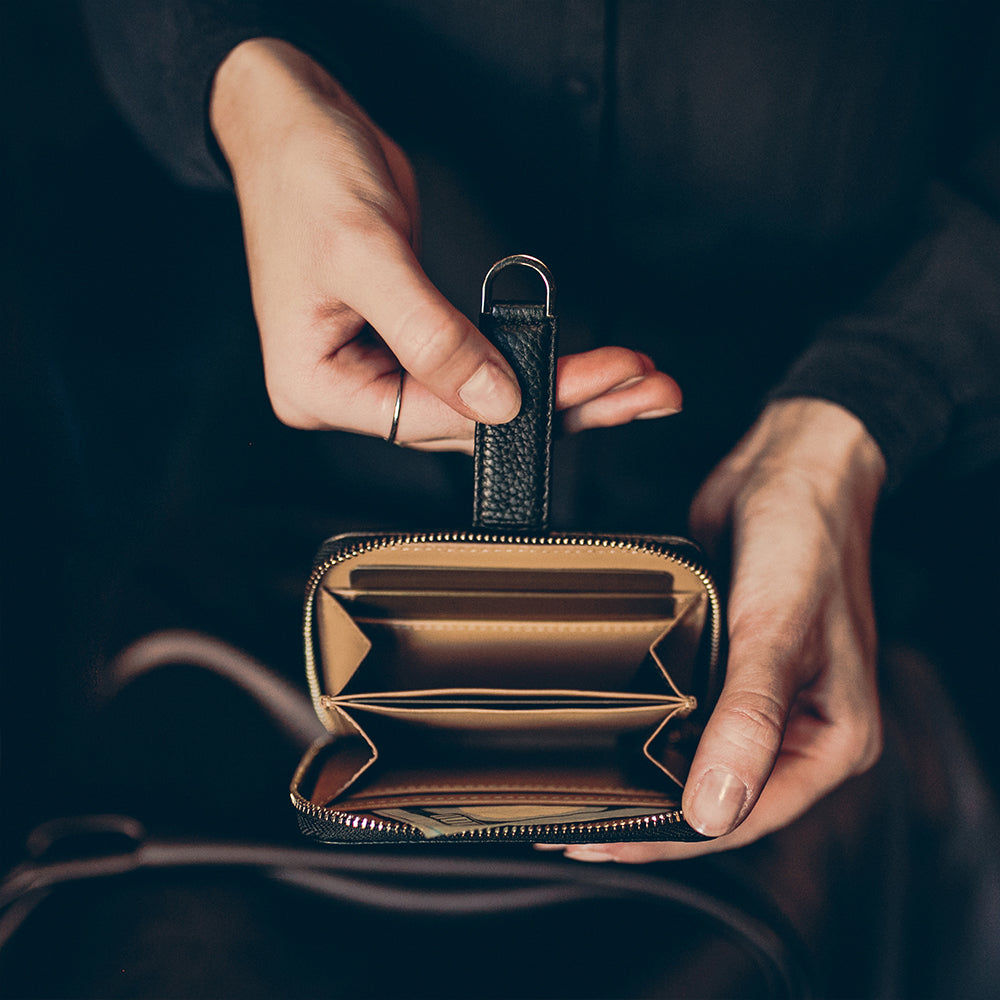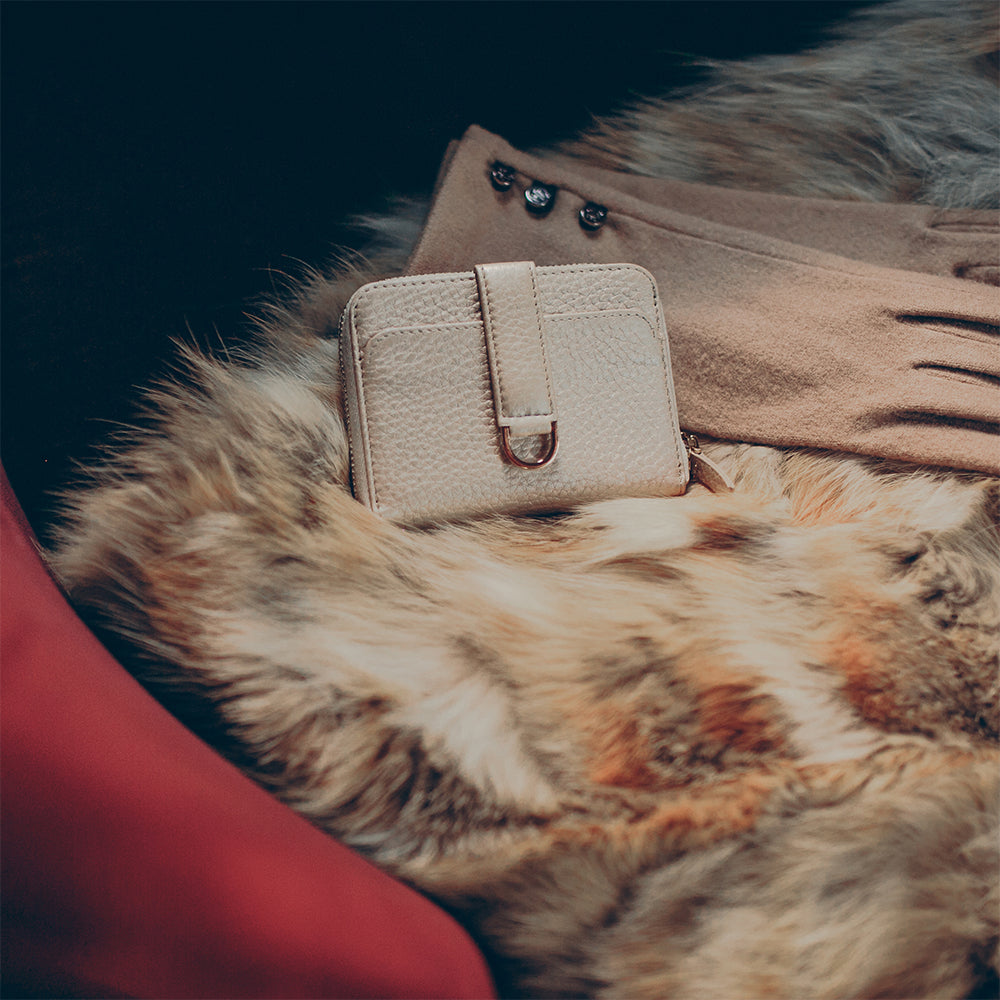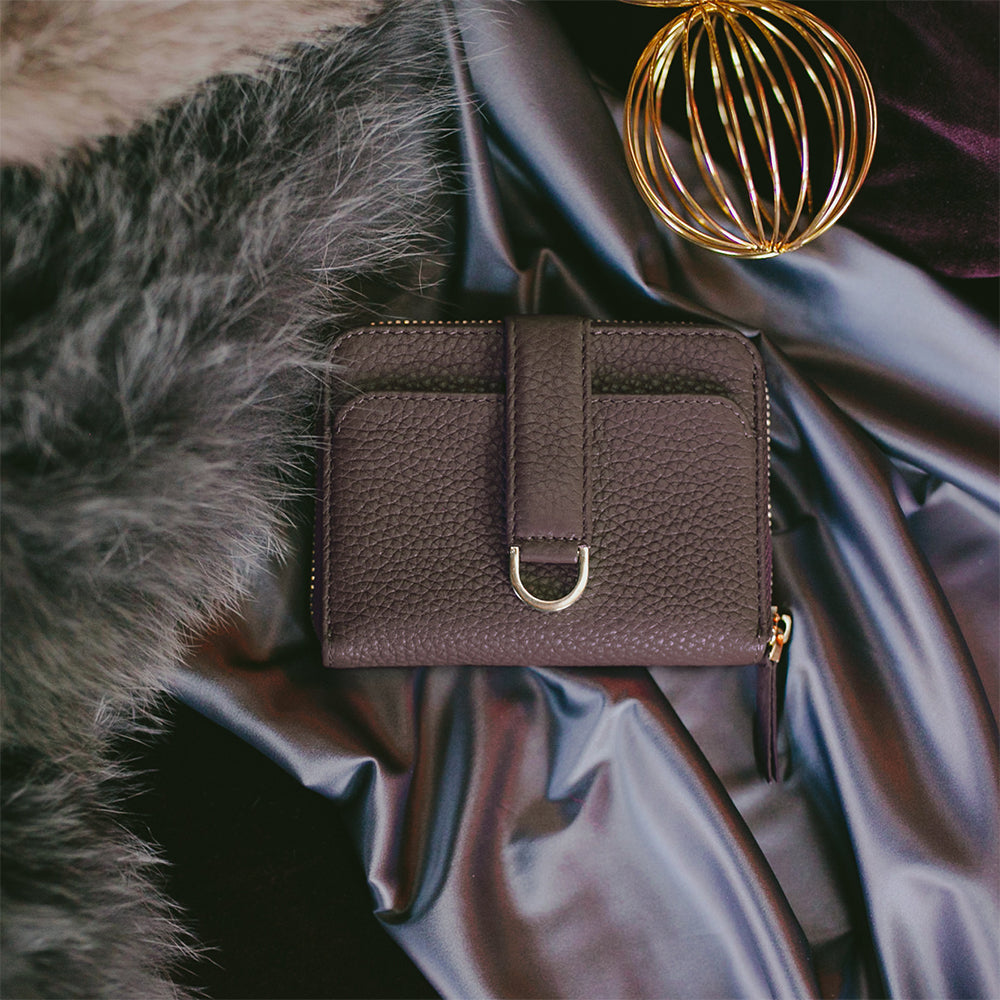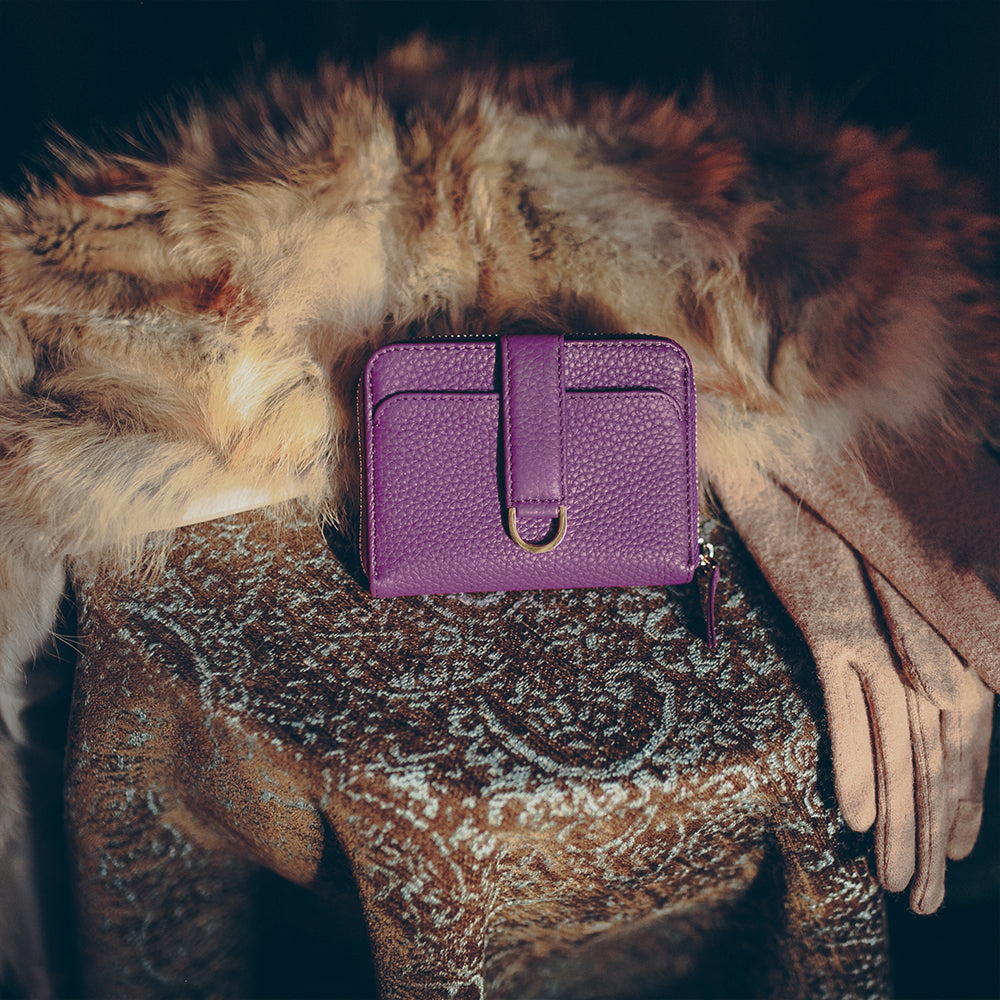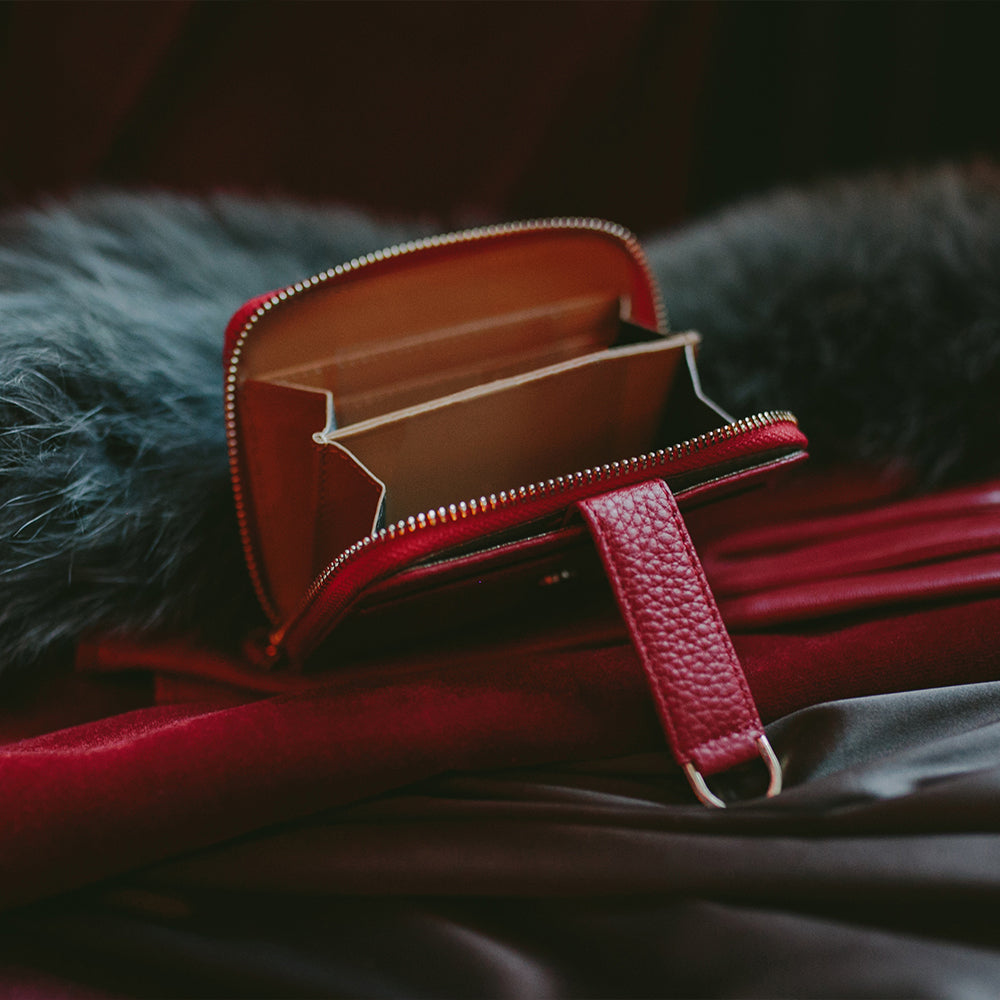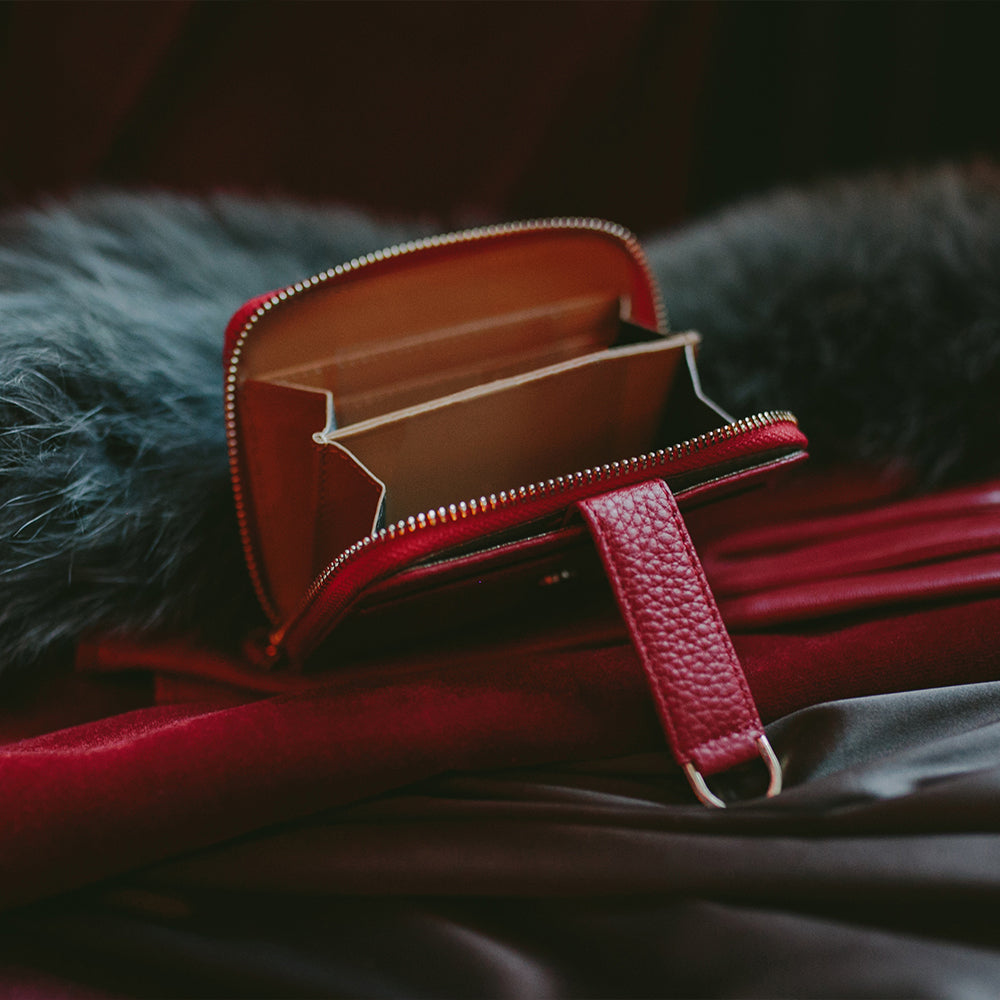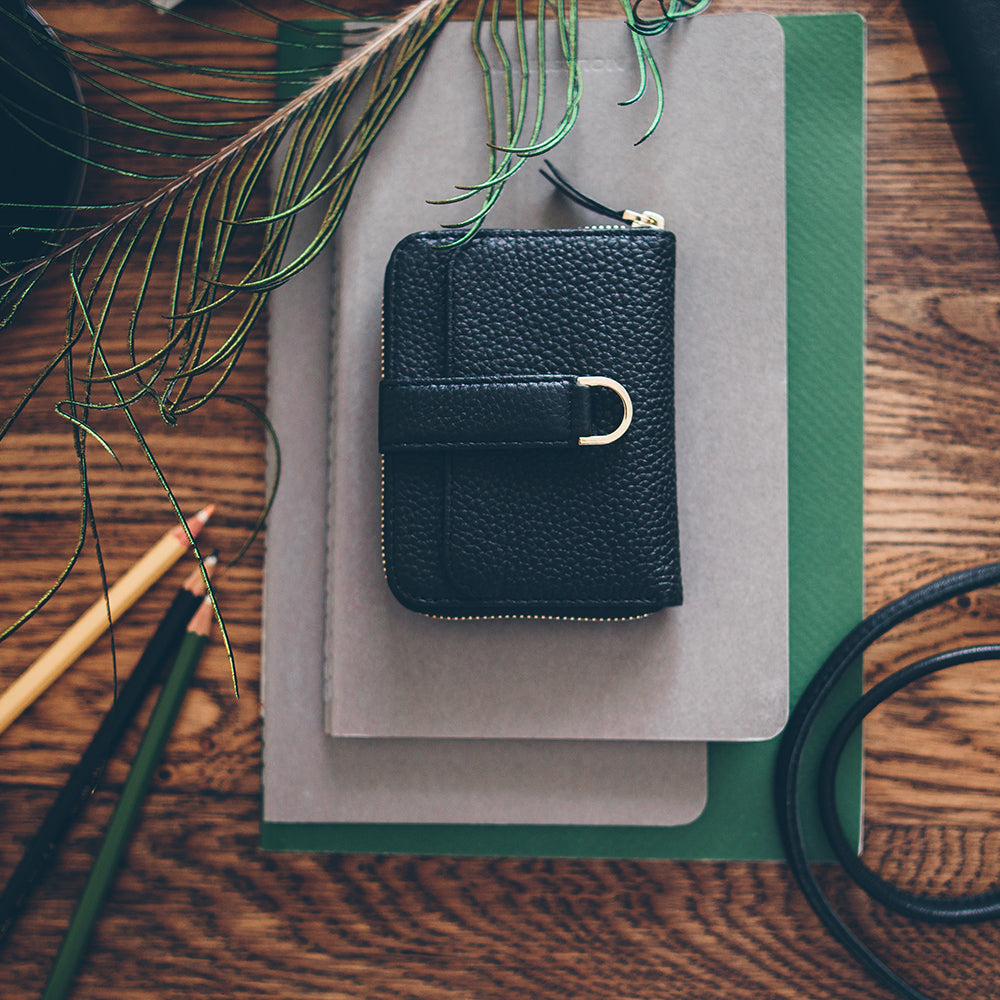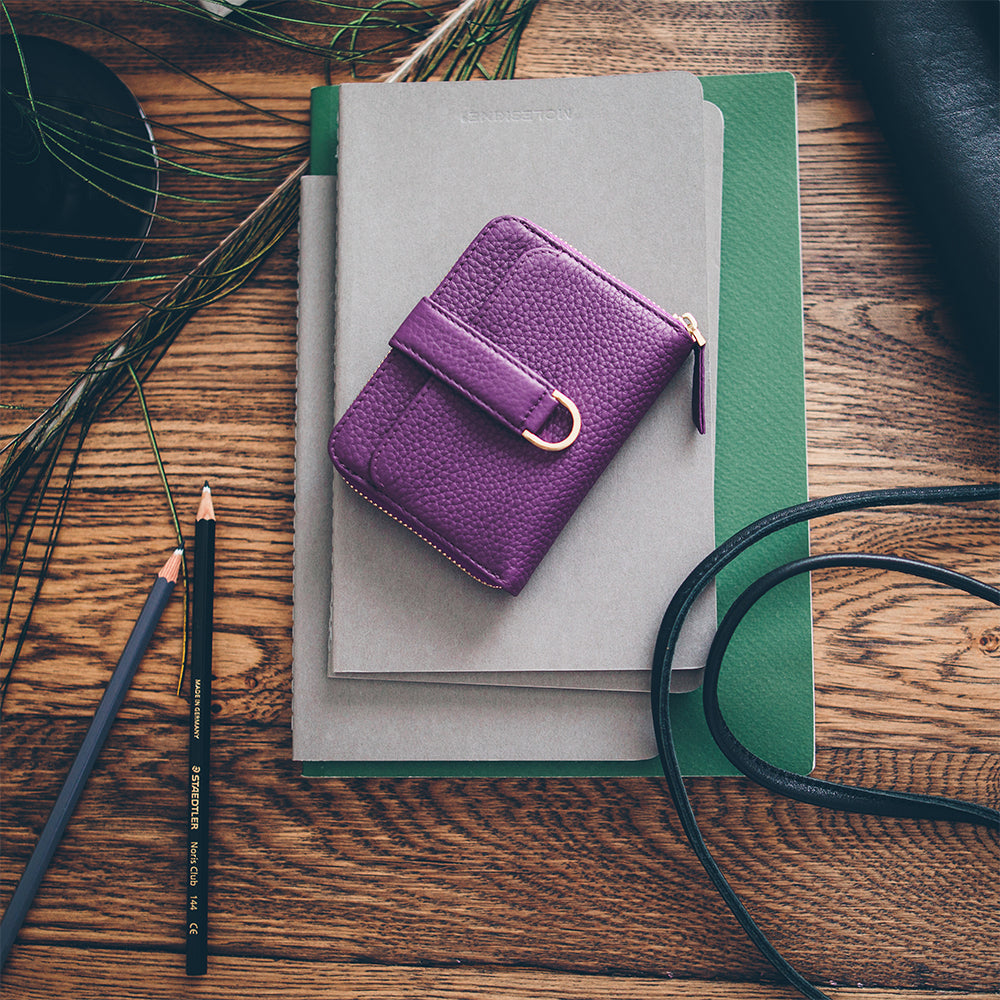 02
PREMIUM MATERIALS AND CRAFTSMANSHIP
Top grain supple textured Italian leather contrasting with pleasingly solid zip and magnetic clasp make BELGRAVIA a pleasure to handle. All the high quality components are crafted together into one beautiful design that's sophisticated and functional. Not only is the zip made by YKK, the world's leading manufacturer, it's the top of their premium range.
03
SIGNATURE DESIGN FEATURES
In BELGRAVIA, Vaultskin's Smart Strap is a style feature with functionality. Pull up the magnetic clasp to draw cards out of a hidden slot, then the strap automatically retracts. The other two exterior pockets are deep so cards are kept safely out of sight, but the leather lip flips back for easy access. Each pocket holds two bank cards or other frequently used items such as tickets and ID cards. The central zipped compartment is divided in two with concertina sides to prevent small items falling out. There are four card slots inside. Everything – inside and out – is RFID protected.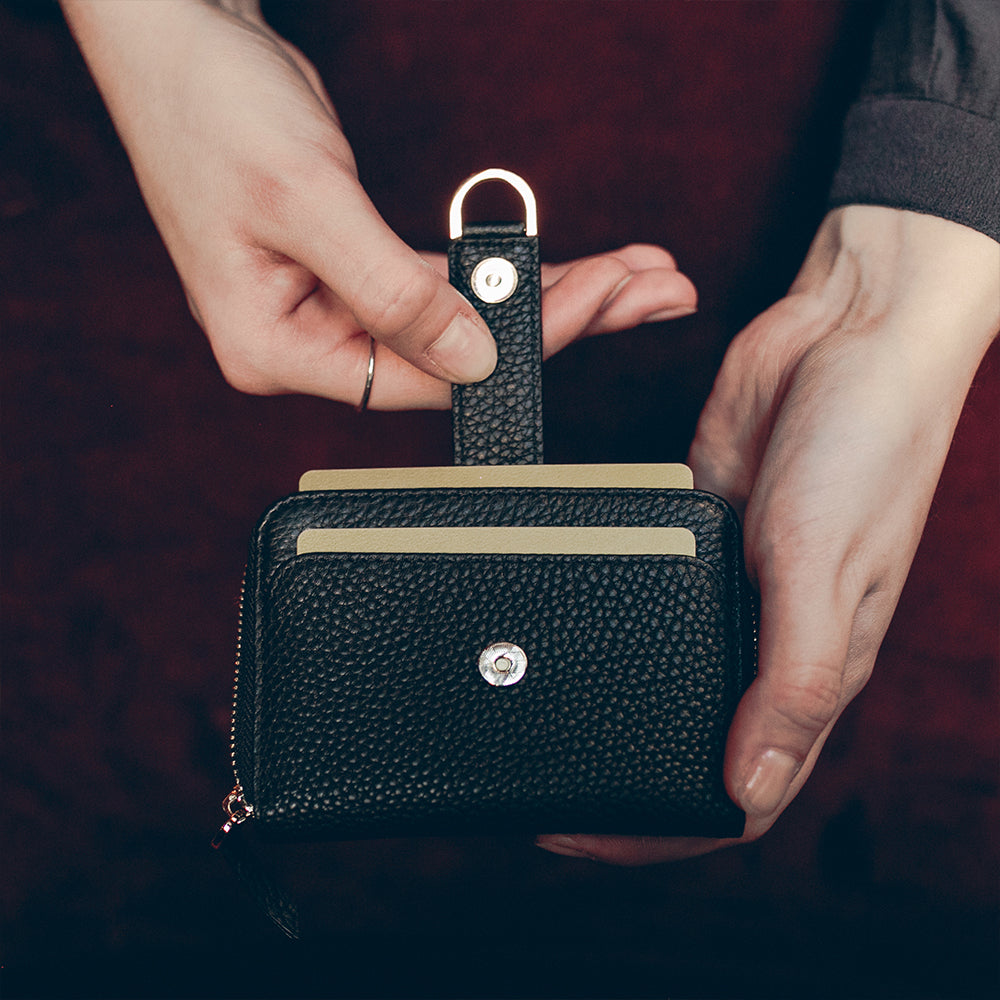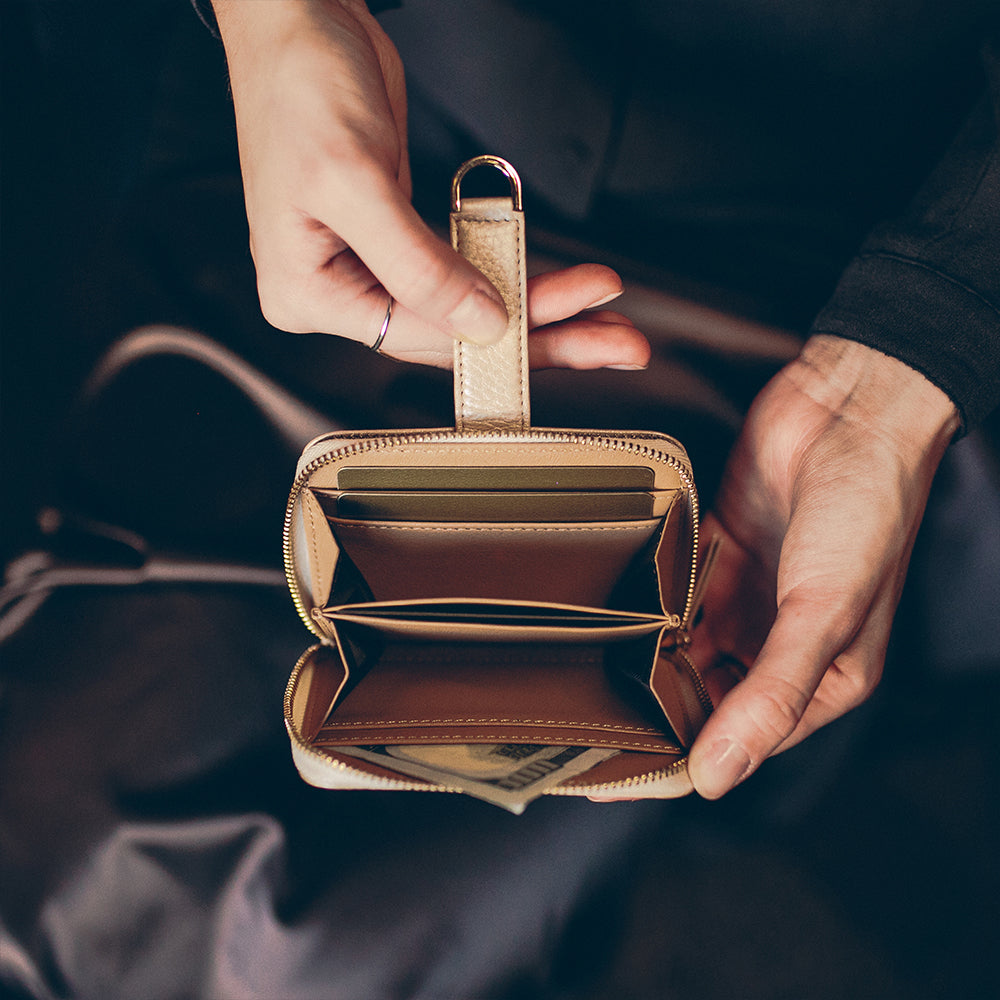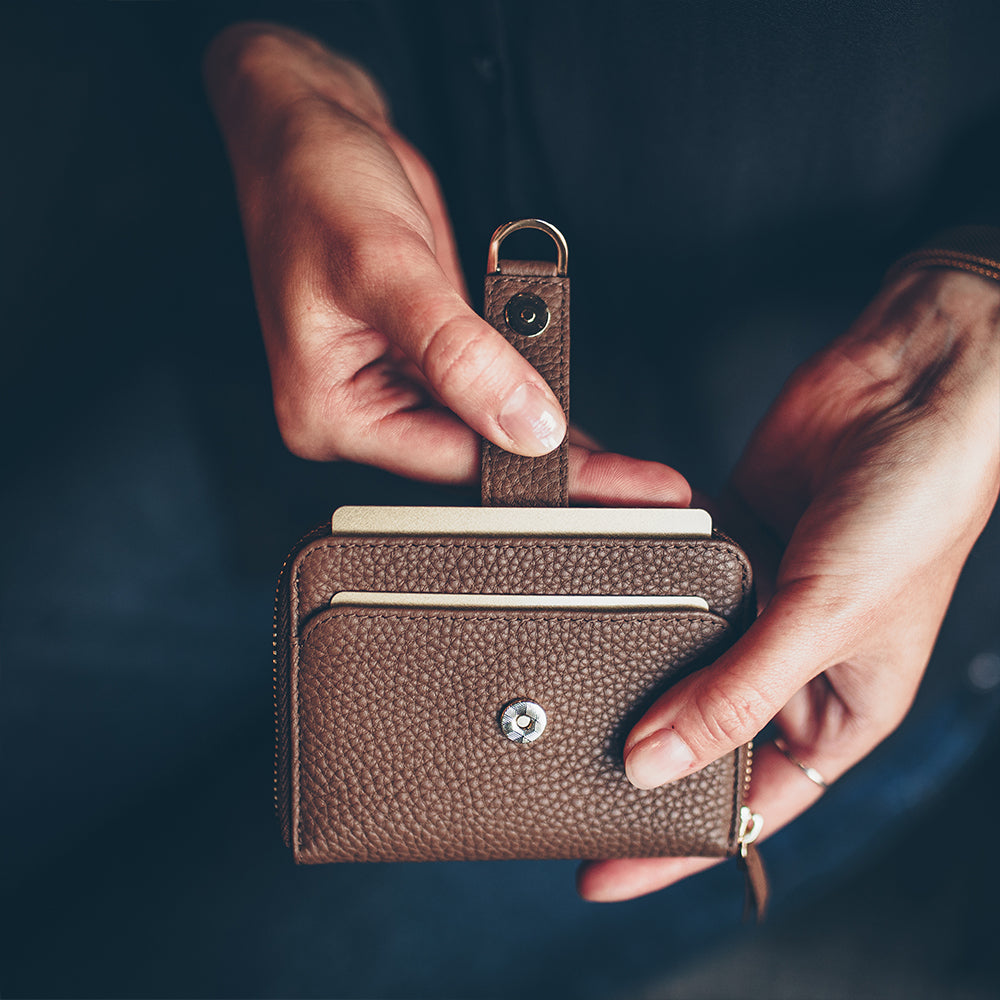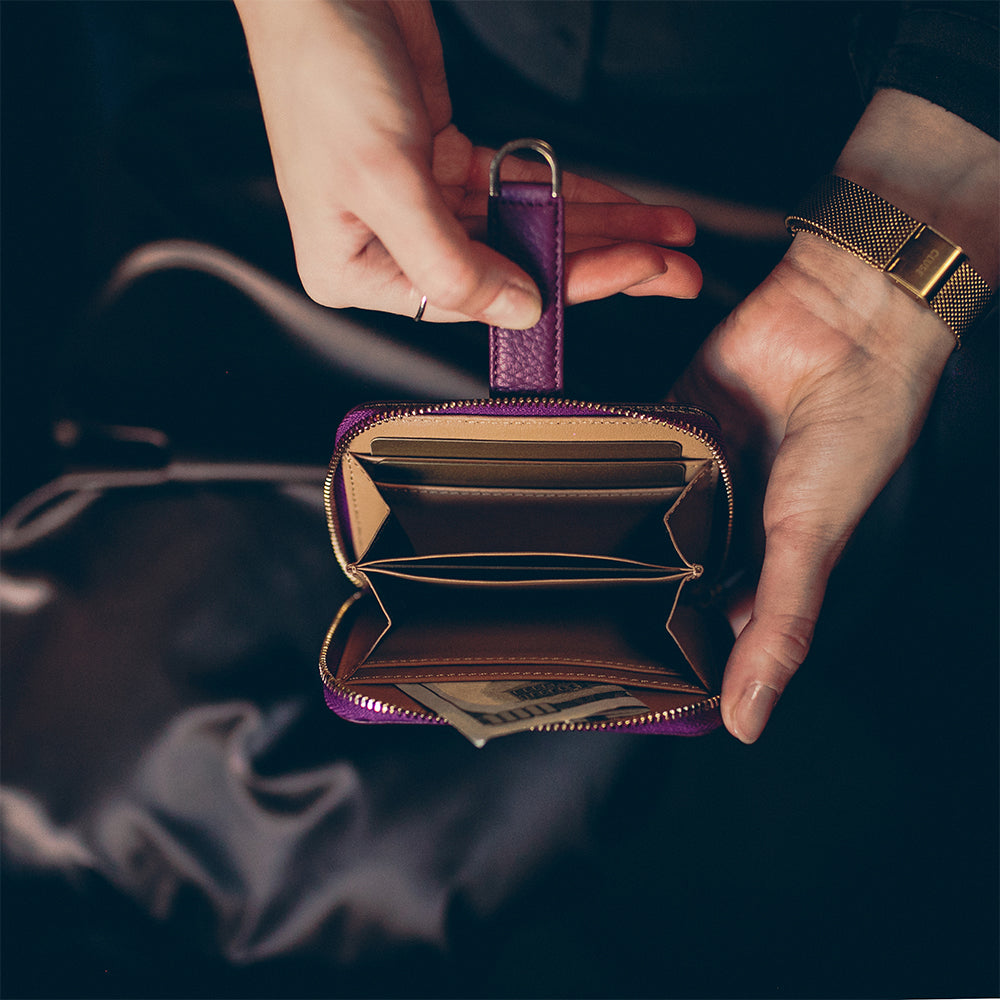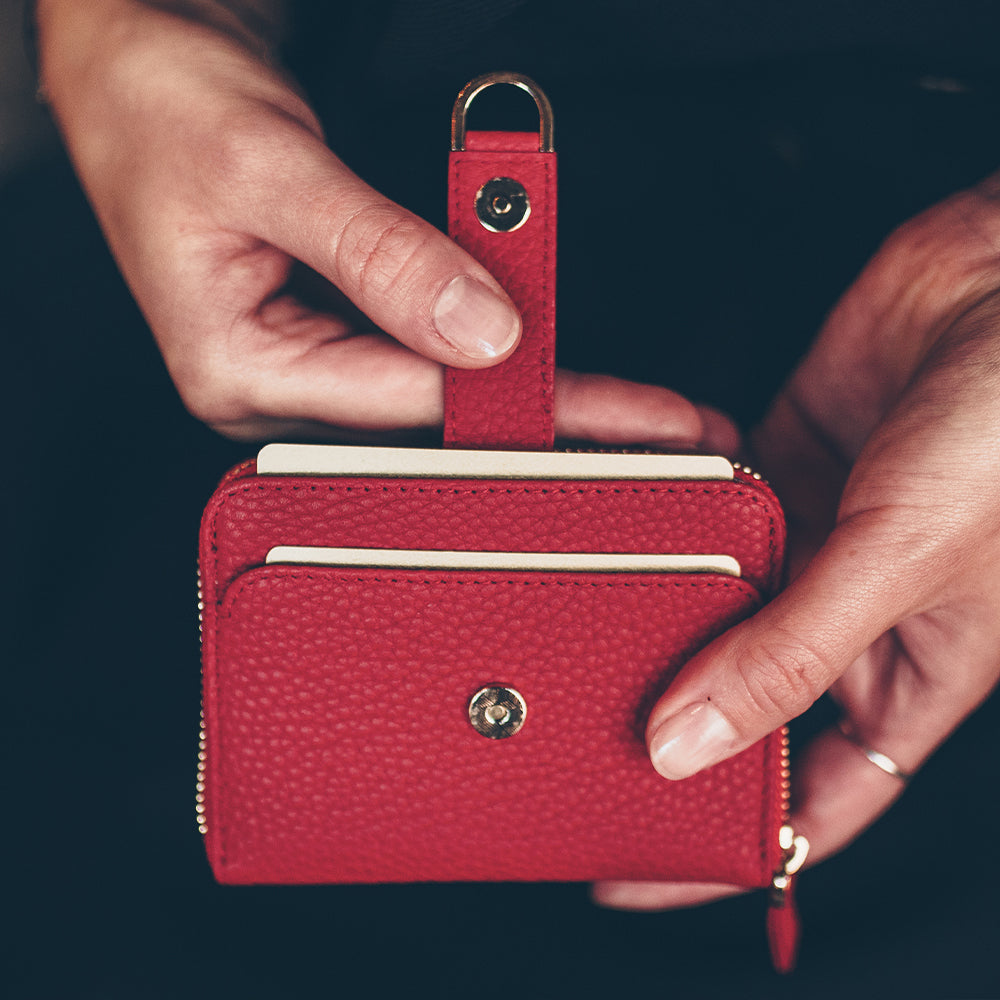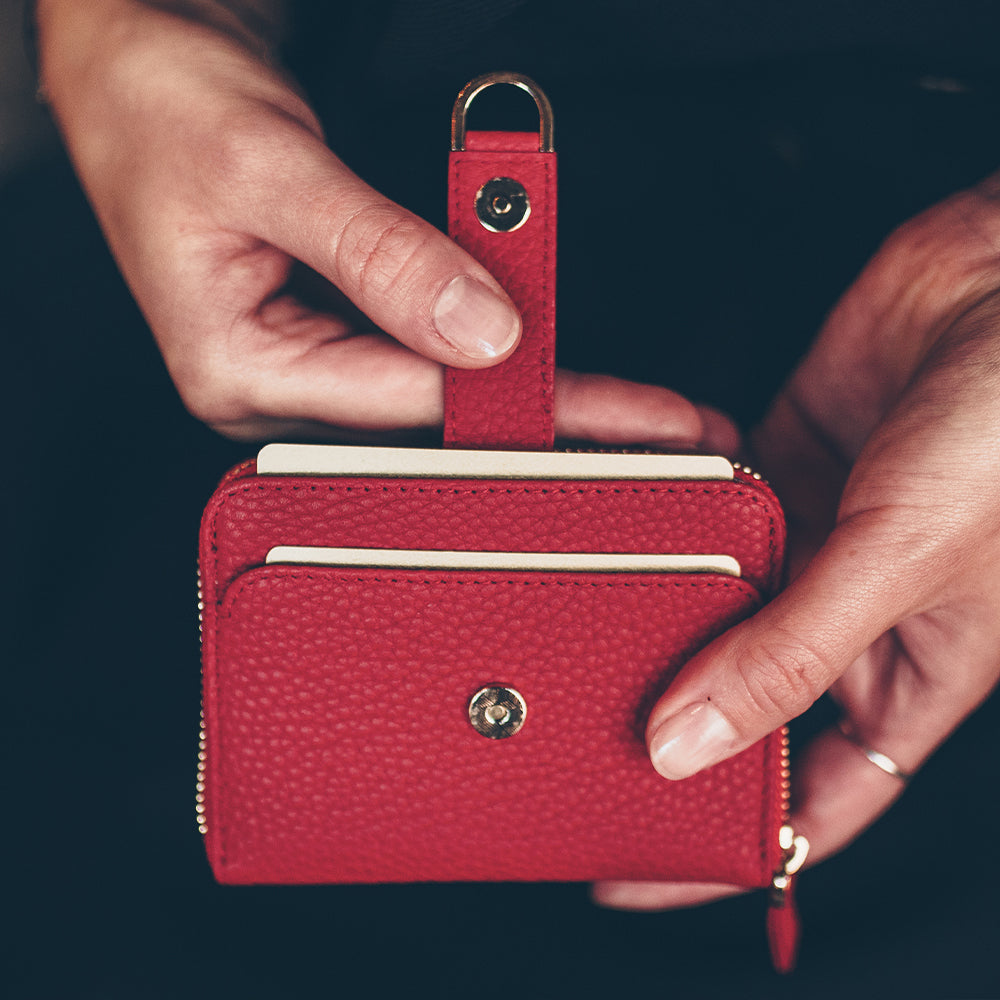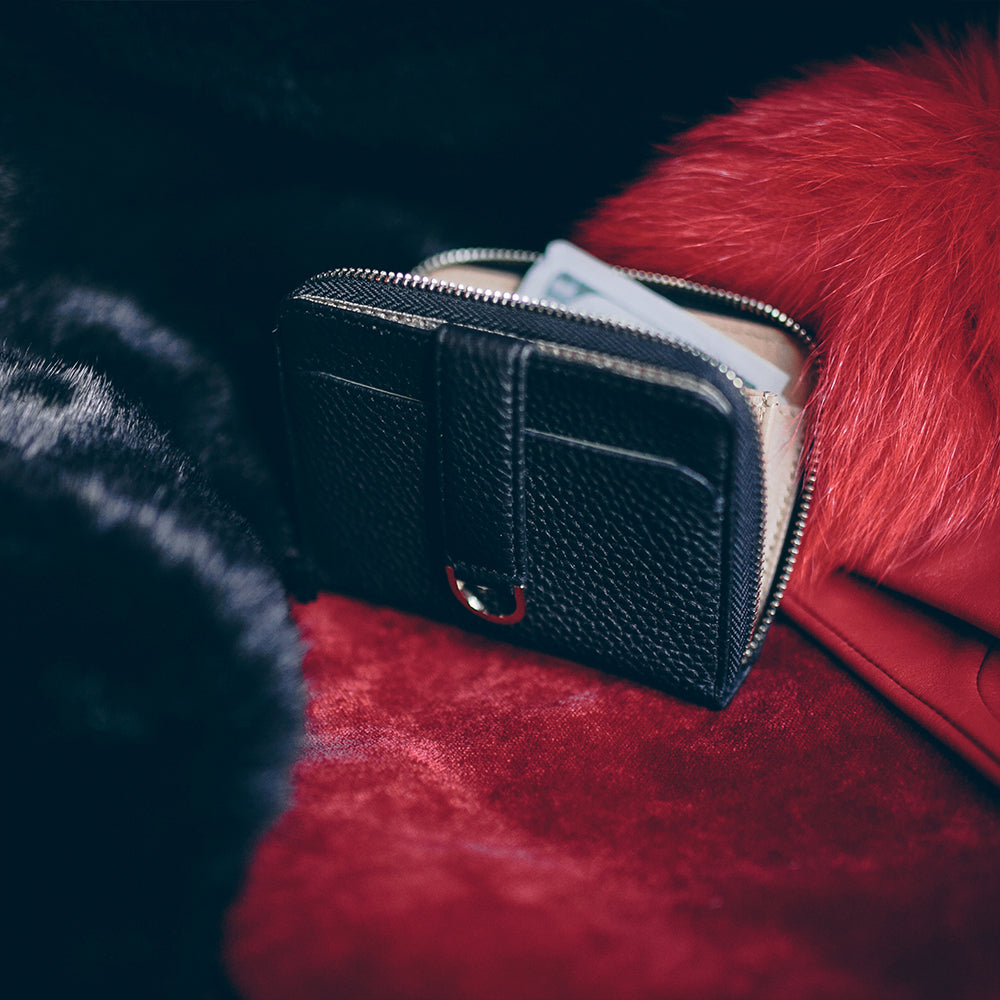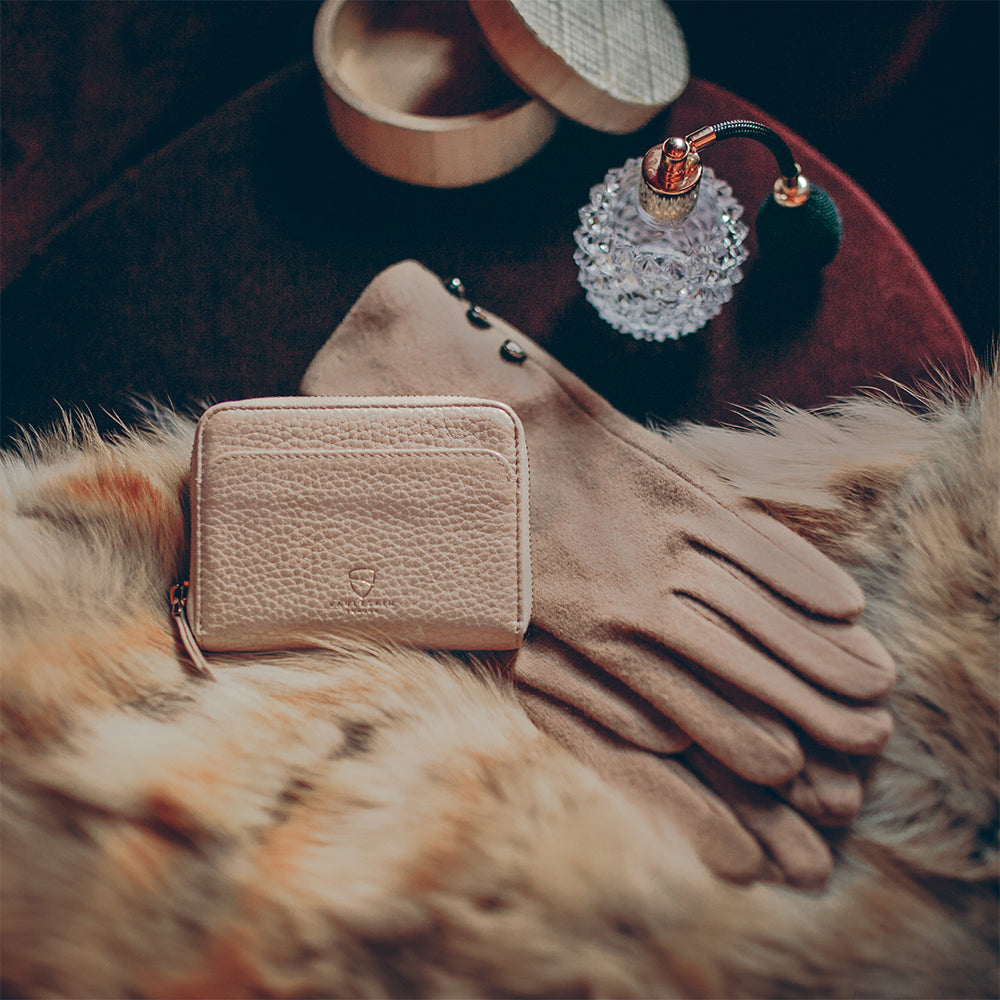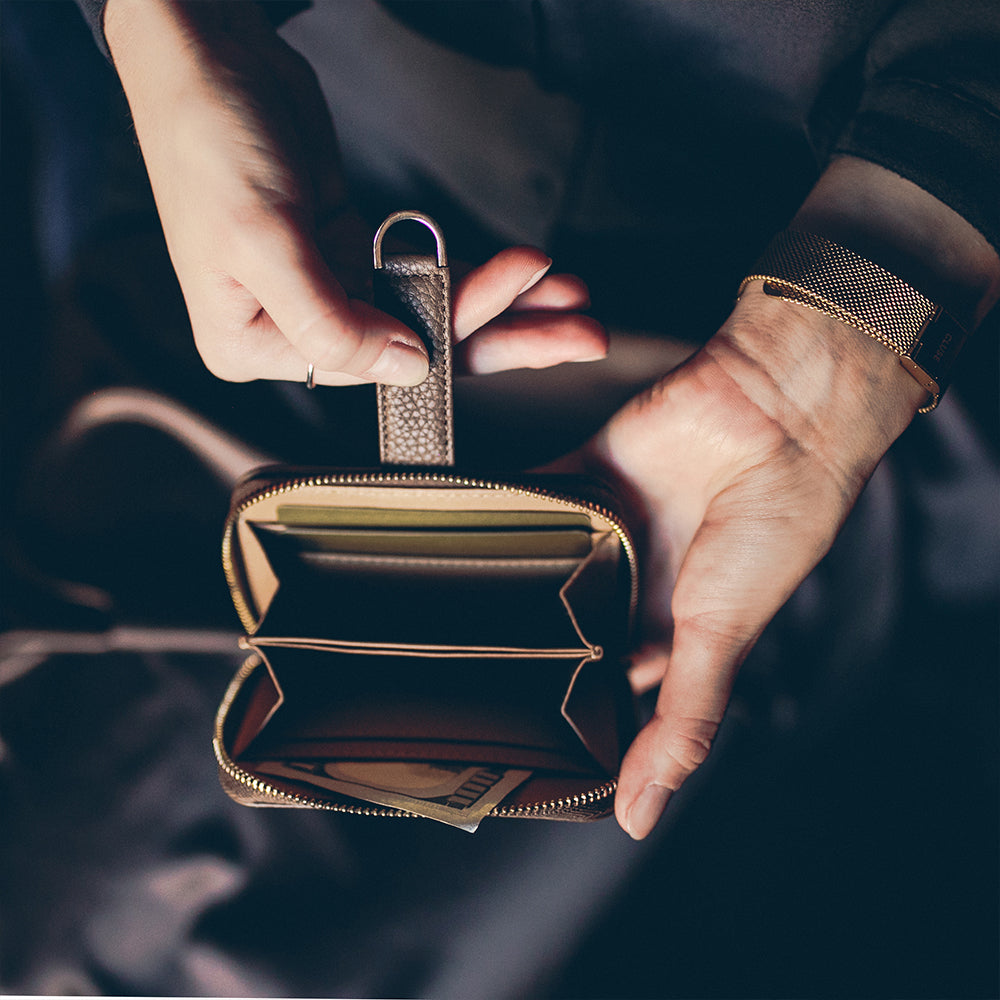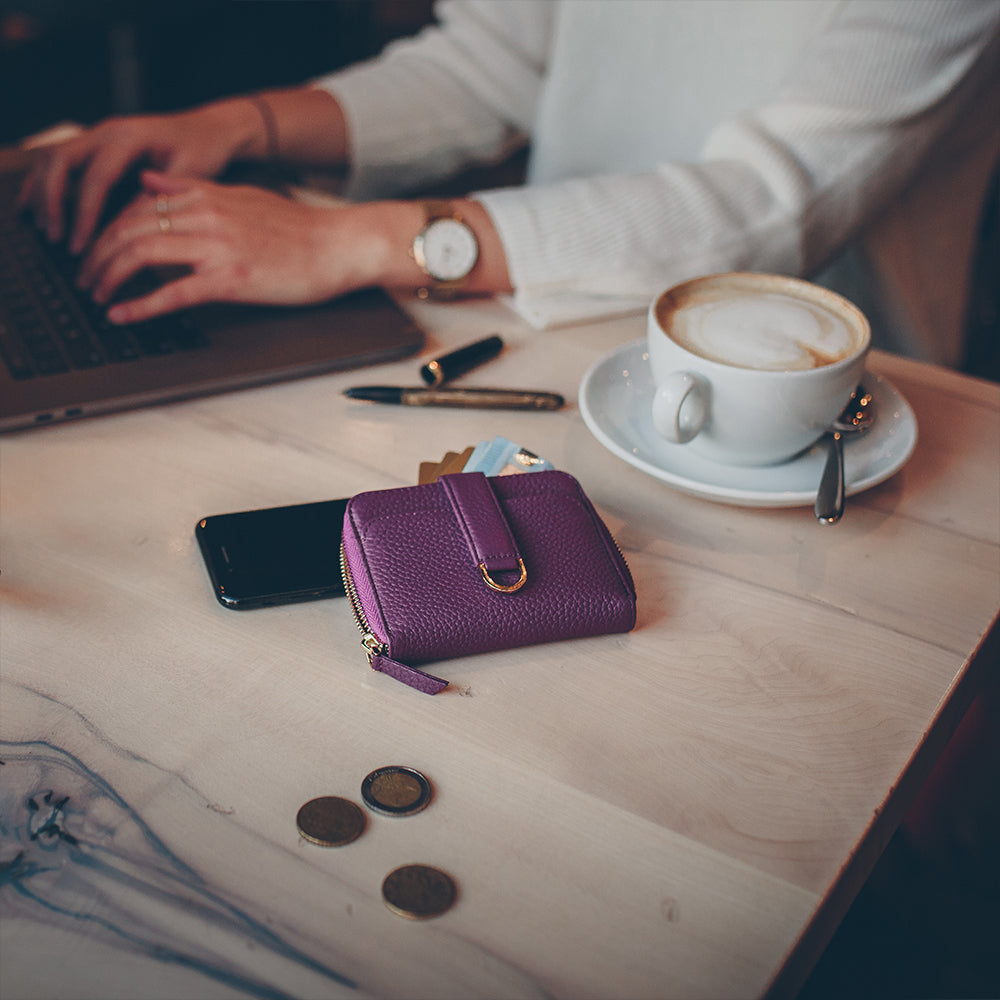 04
STAY SAFE IN THE CROWDS
BELGRAVIA has the capacity to hold the same as a wallet twice its size, thanks to the perfectionism of the design team. It's liberating to step out with everything in such a slim, compact and gorgeously luxurious wallet which is so convenient to use. You can quickly and easily pull out your most-used cards and banknotes in the external pockets. The textured grain leather makes it grippy not slippy in your hands. You're safe in the crowds from thieves using scanners to take money and digital ID information, with Vaultskin's superior signal-blocking technology. Sticky zippers are frustrating especially when you're in a hurry, but rest assured that won't happen – there's nothing but the best in BELGRAVIA.
Technical details
Wallet dimensions:
80 x 105 x 22 mm or 3.15 x 4.72 x 0.87 inches
Maximum banknote dimensions:
BELGRAVIA can fit British, Euro and US banknotes in its zipped compartment.
Weight:
80 grams or 2.82 ounces