01
LUXURIOUS MATERIALS, INFINITE STYLE
This crossbody iPhone case for iPhone Pro Max is a quality investment. With its top-grain Italian leather, superior quality metal finishes and precise, hand-stitched seams, the VICTORIA looks good and feels great.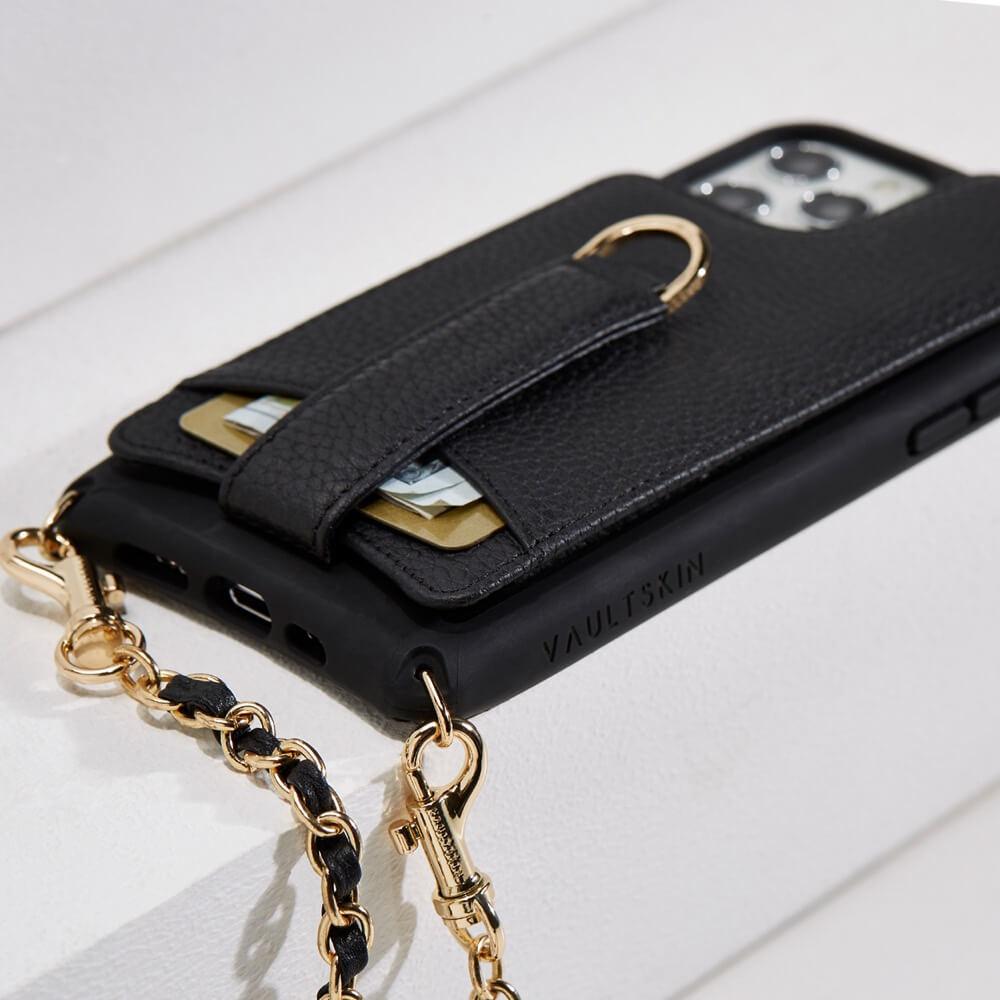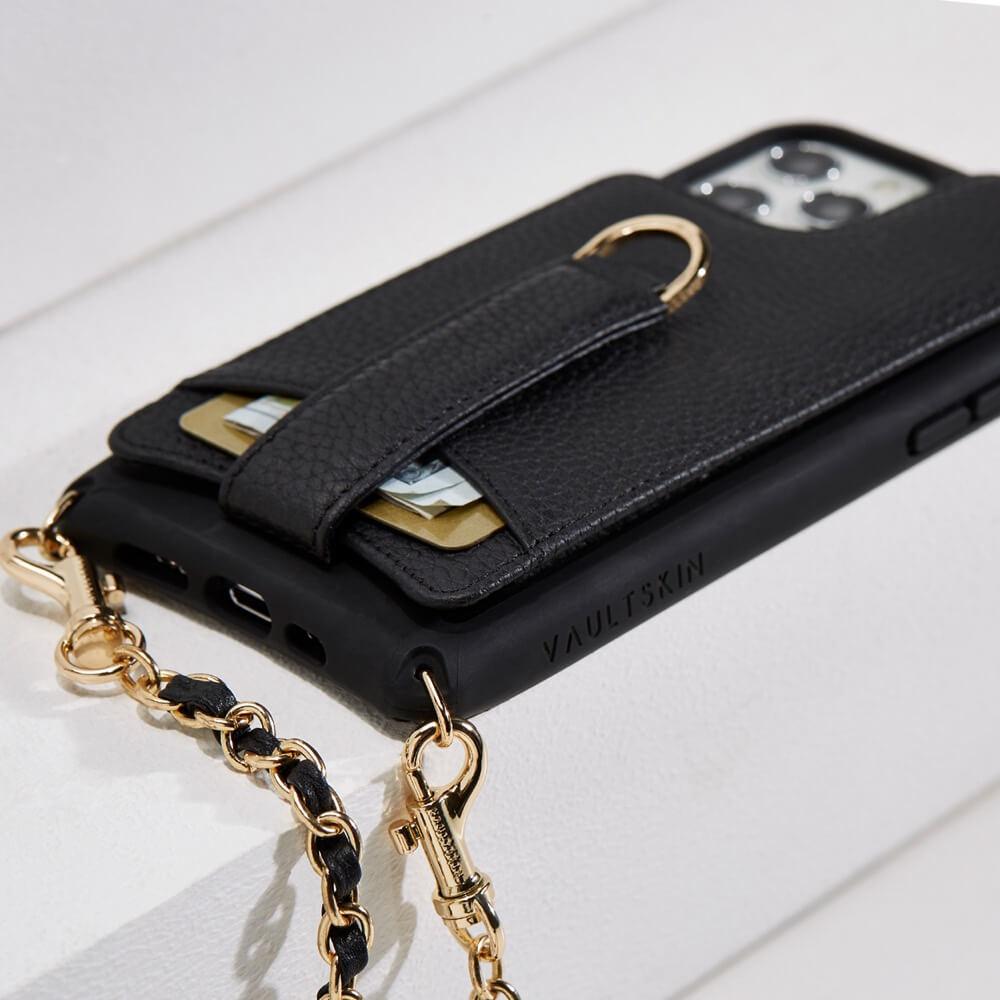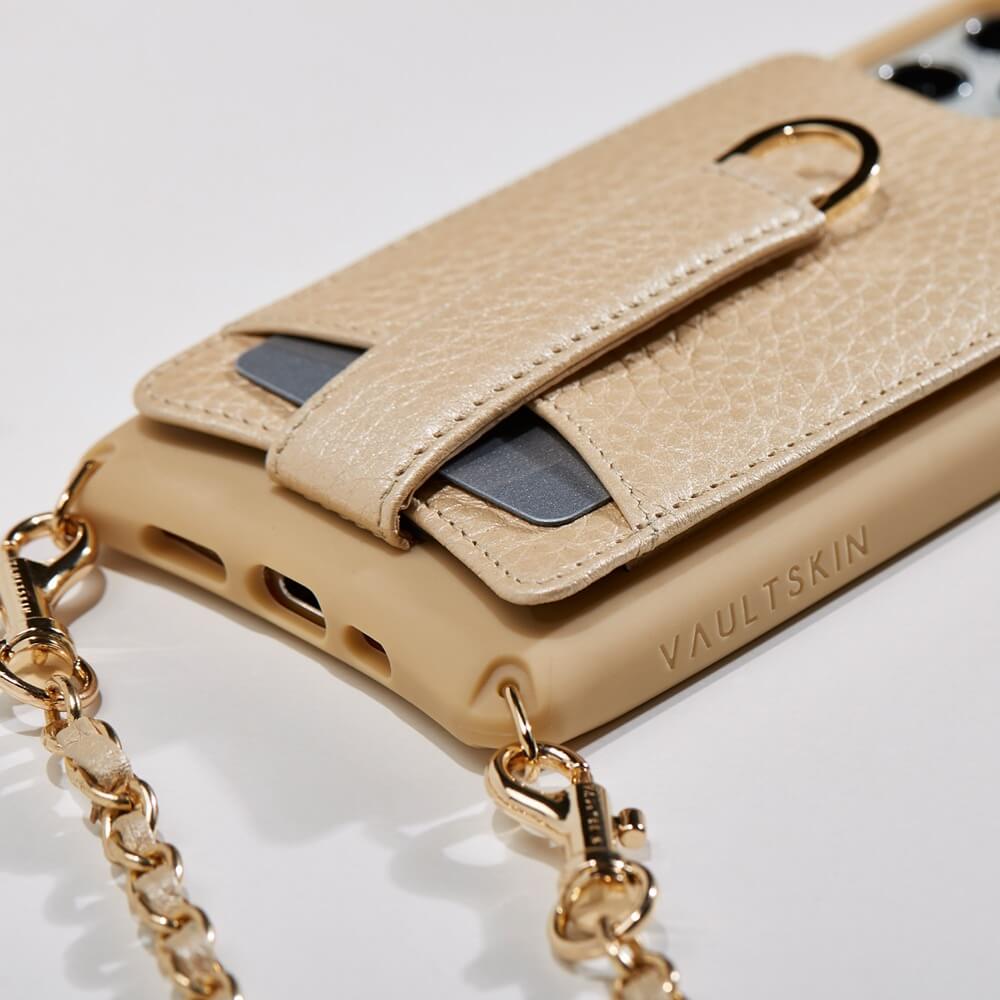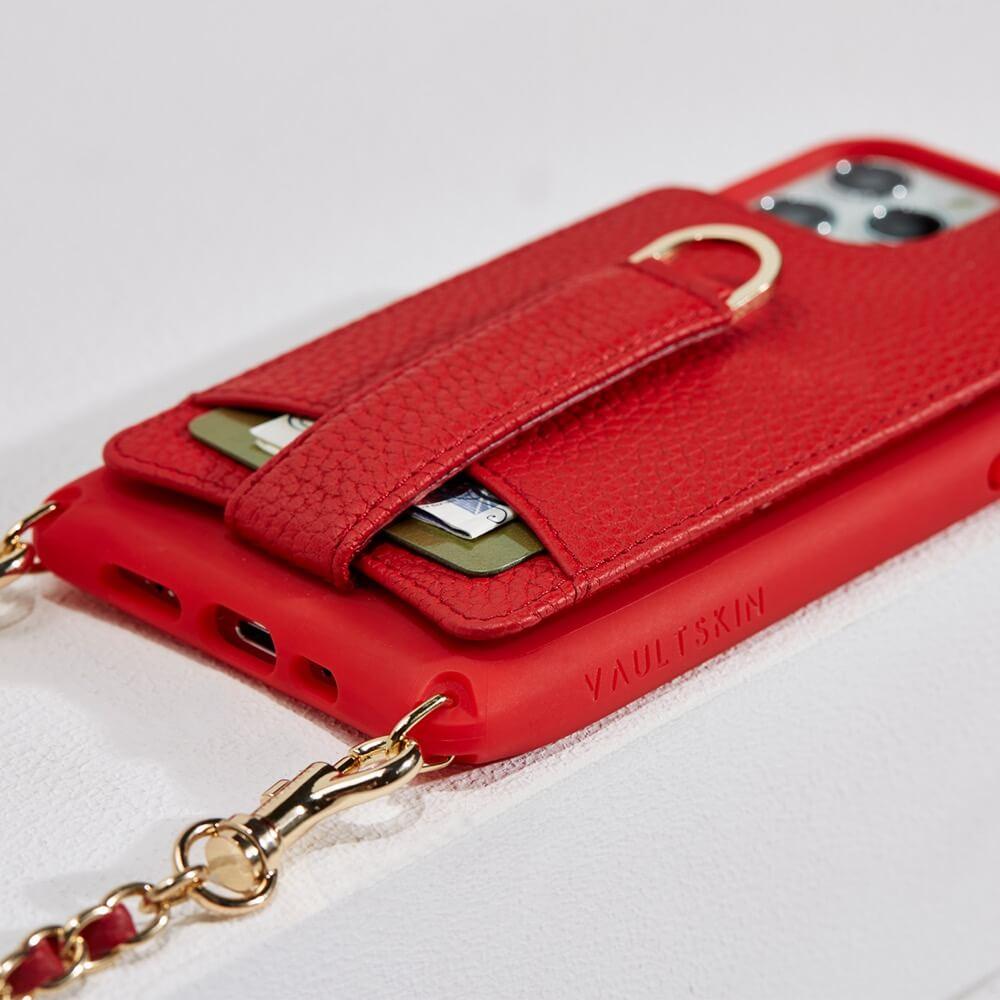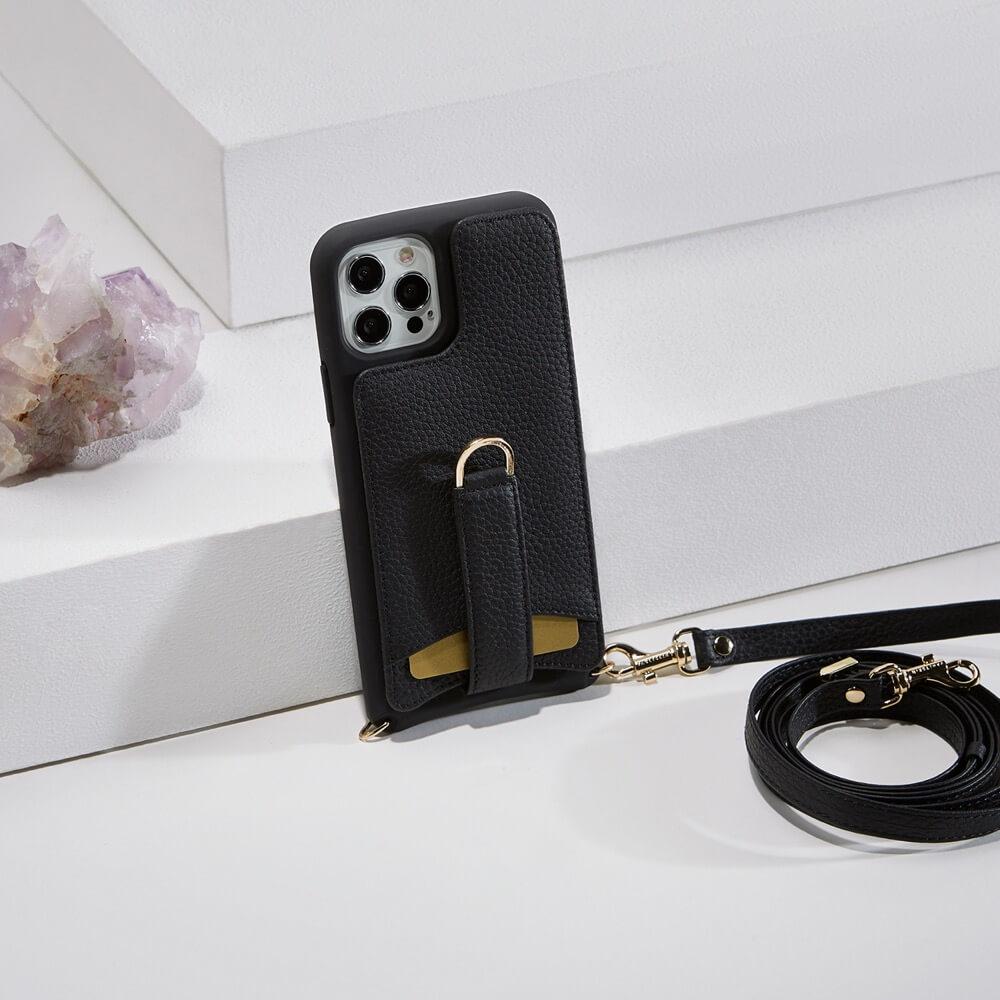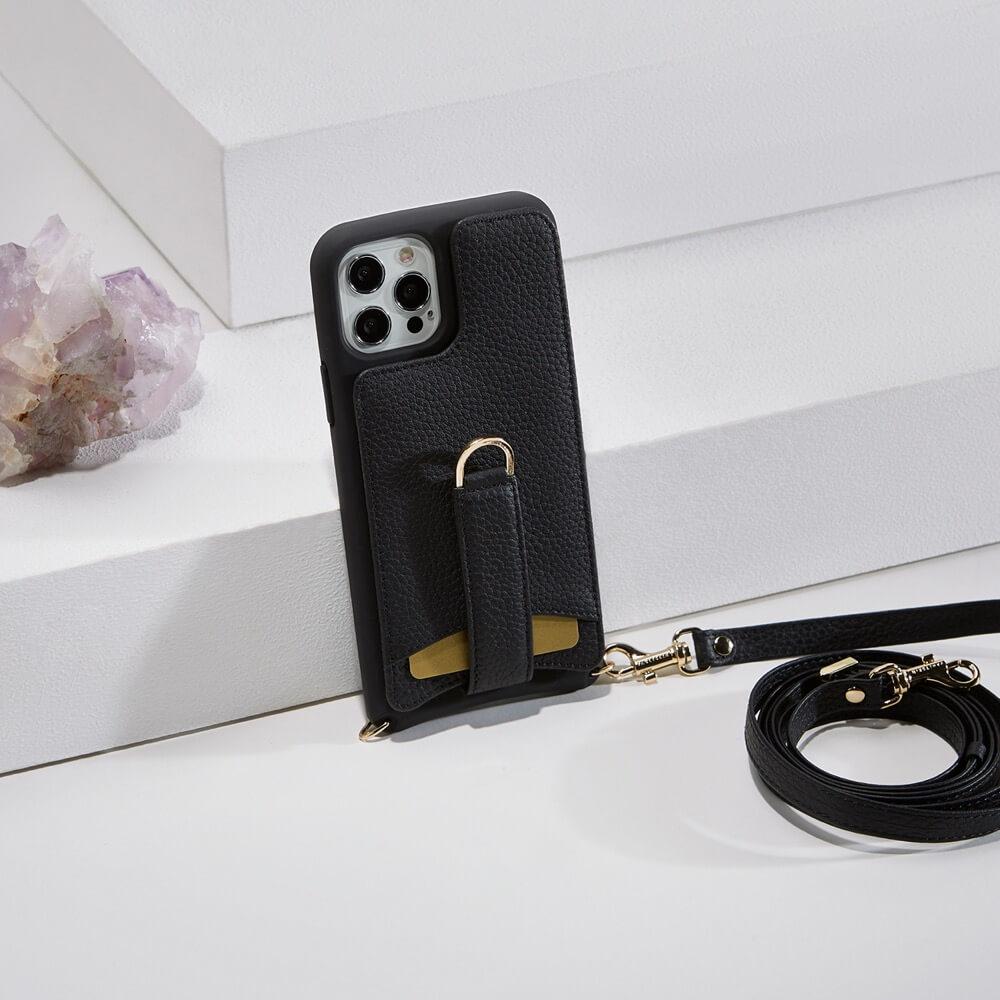 02
ALWAYS CONNECTED
The perfect combination of luxury, intuitive design and comfort, your phone will always be within a hand's reach. The VICTORIA let's you stay in touch, take pictures and pay effortlessly and stylishly.
03
SIMPLIFY YOUR LIFE
Designed for daily use, the VICTORIA offers maximum protection while still being stylish, functional and comfortable to wear. Keep your iPhone, cards, cash, and other small items together and secure. Store up to 9 cards in two pockets. Vaultskin's signature retractable strap gives easy access to frequently used cards.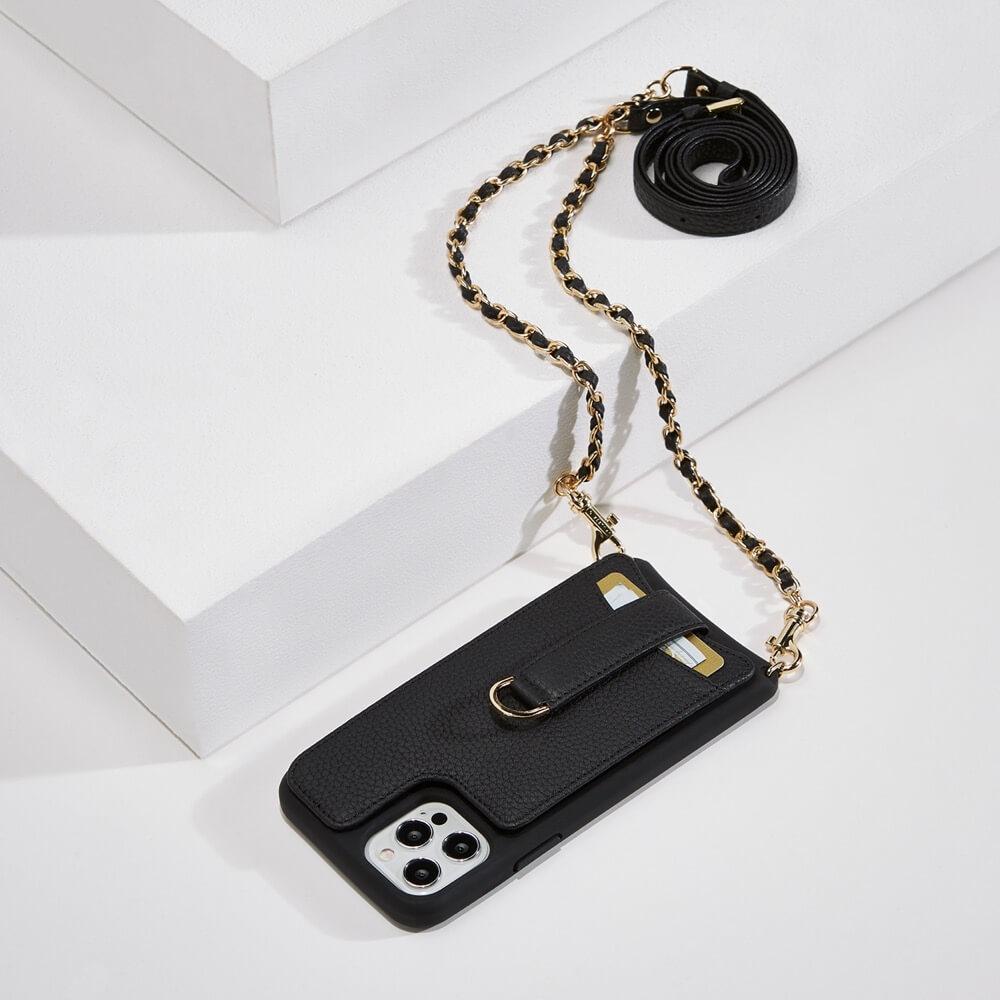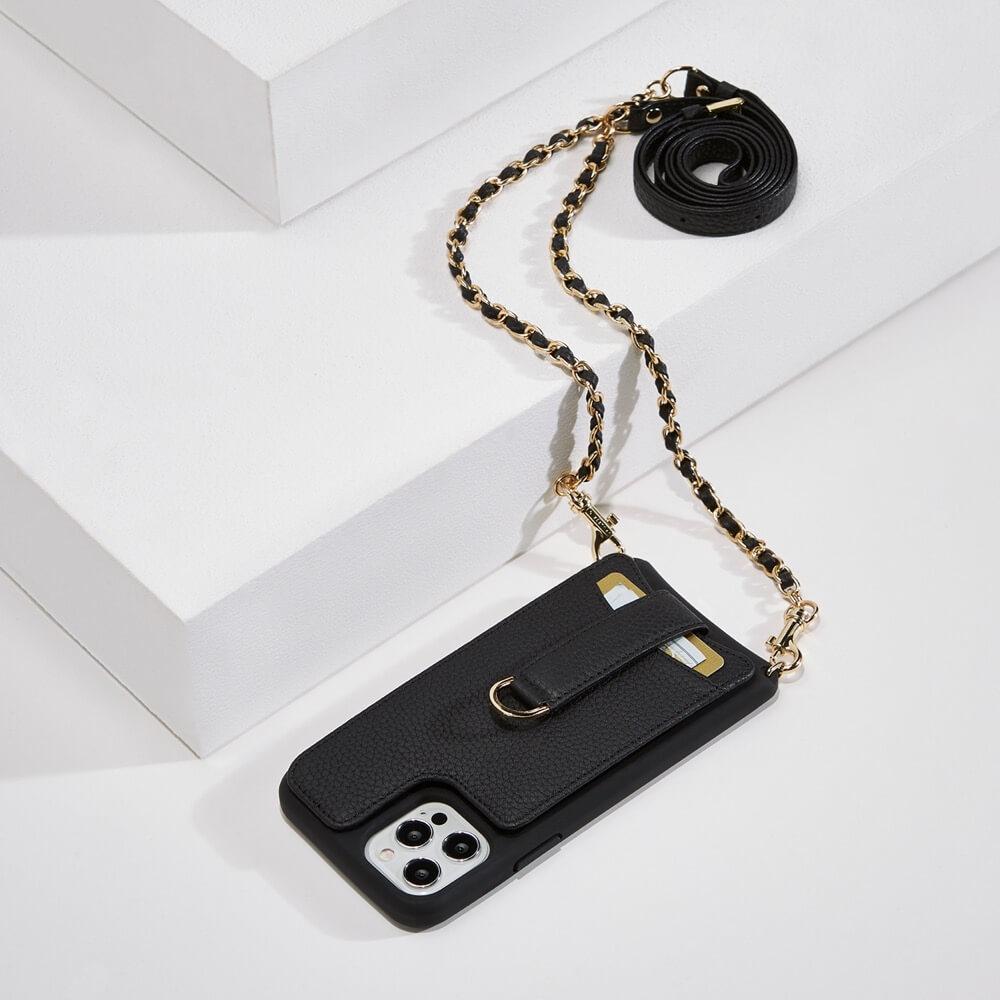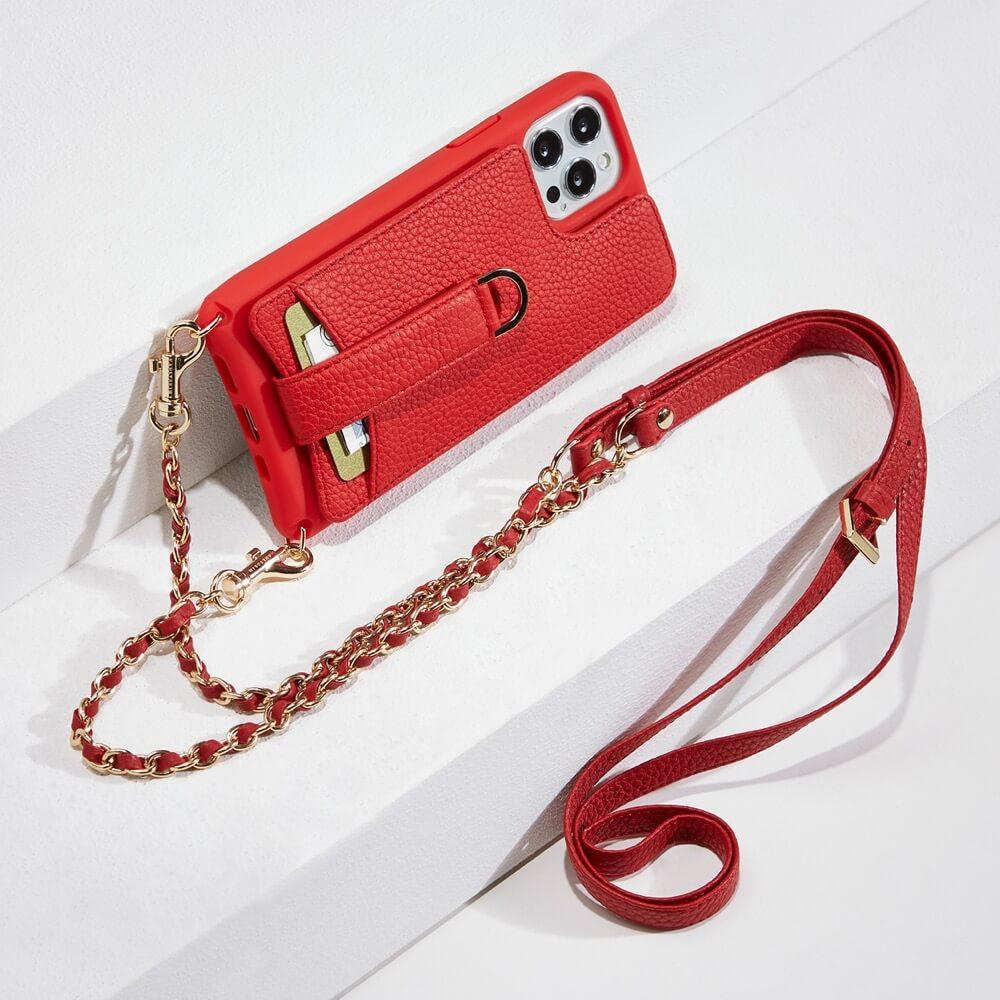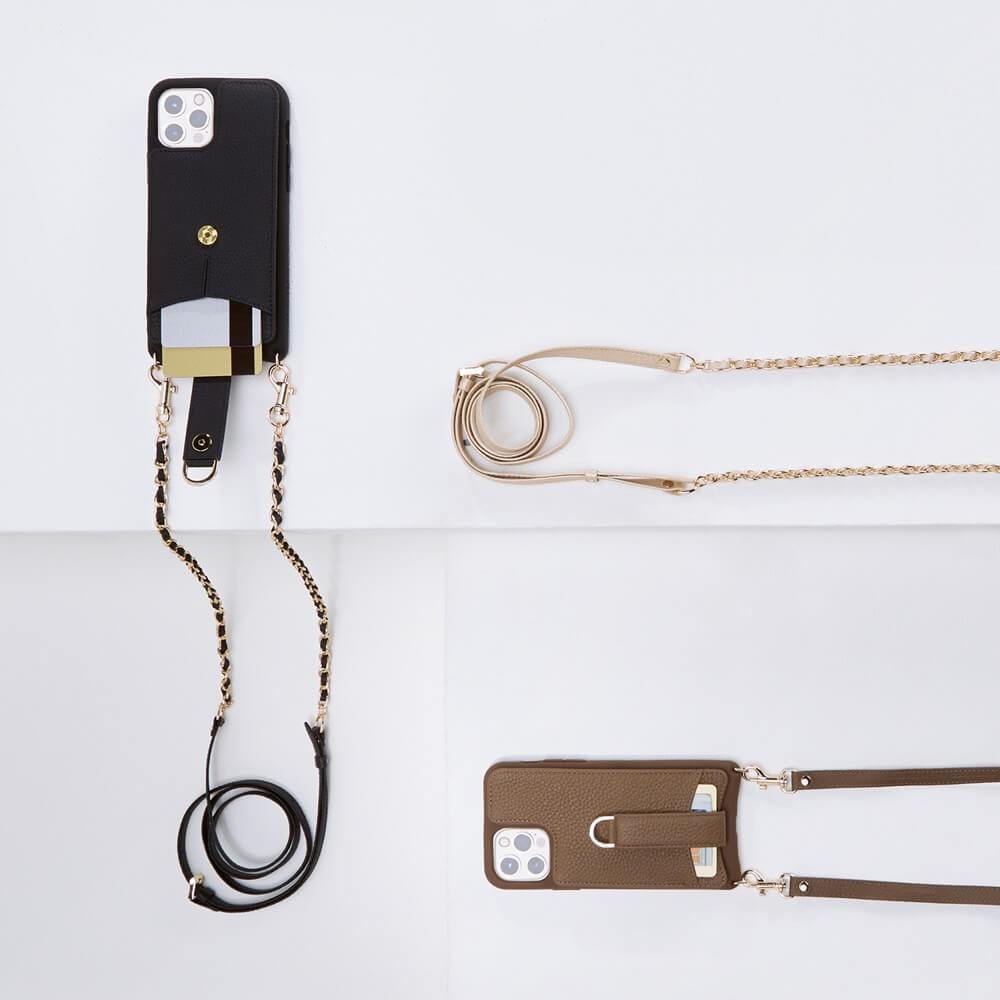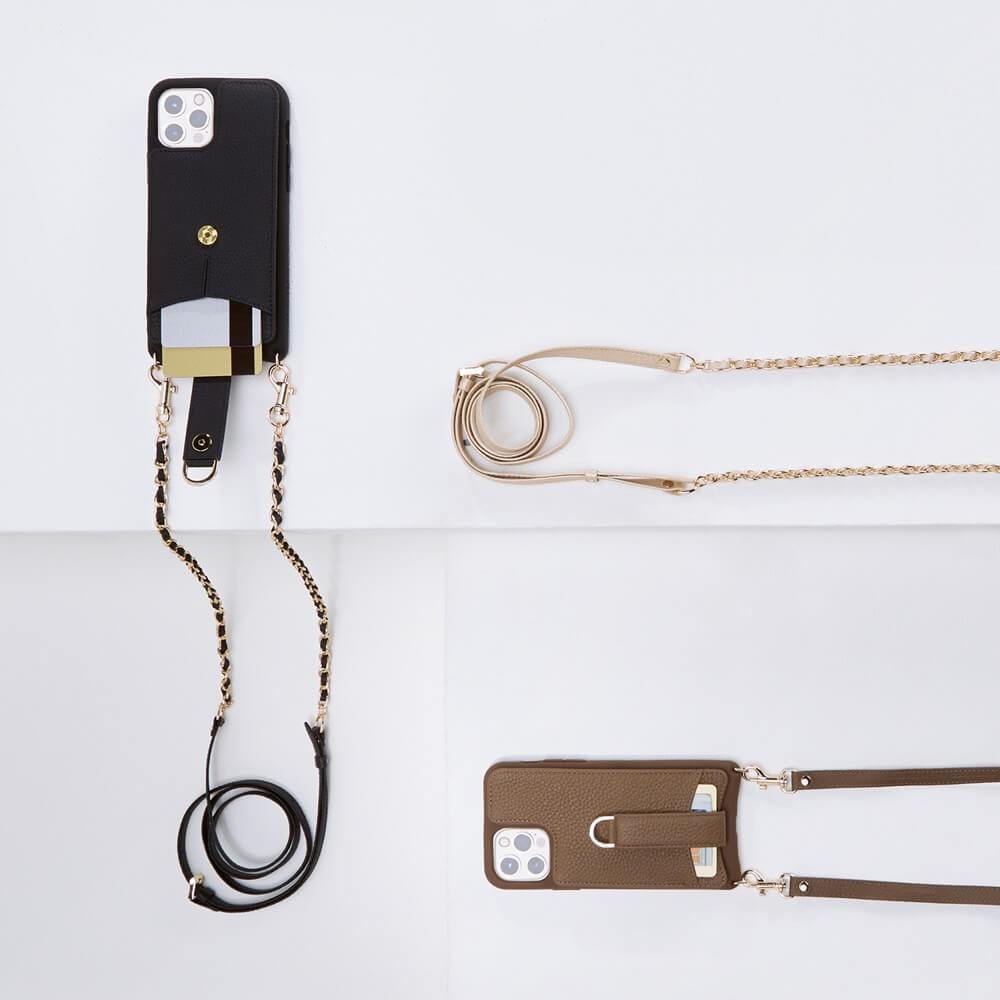 04
KEEP YOUR PHONE LOOKING AS GOOD AS YOU
Premium leather lets you hold your treasured iPhone securely while allowing you to keep a firm grip on your device. A durable internal shell is designed to help absorb impact from moderate falls. A raised lip protects the touchscreen against scratches and all function phone buttons are covered to protect and keep them in a good condition.
05
PERSONALISE YOUR STYLE
Wear it hands-free across the body or over the shoulder or remove the strap and protect your phone while carrying it. The design goes with everything, the colour is up to you - available in Midnight Black, Spanish Violet, Windsor Red, Hickory Brown and Champagne.