01
PREVENTING YOUR PERSONAL INFORMATION FROM BEING ACCESSED
MANHATTAN's RFID-blocking technology blocks any scanning devices from reading your credit cards. Put any RFID enabled cards in it to make sure that they're protected. Now you can relax and go on with the rest of your day. With MANHATTAN ID in your pocket, your information is always safe.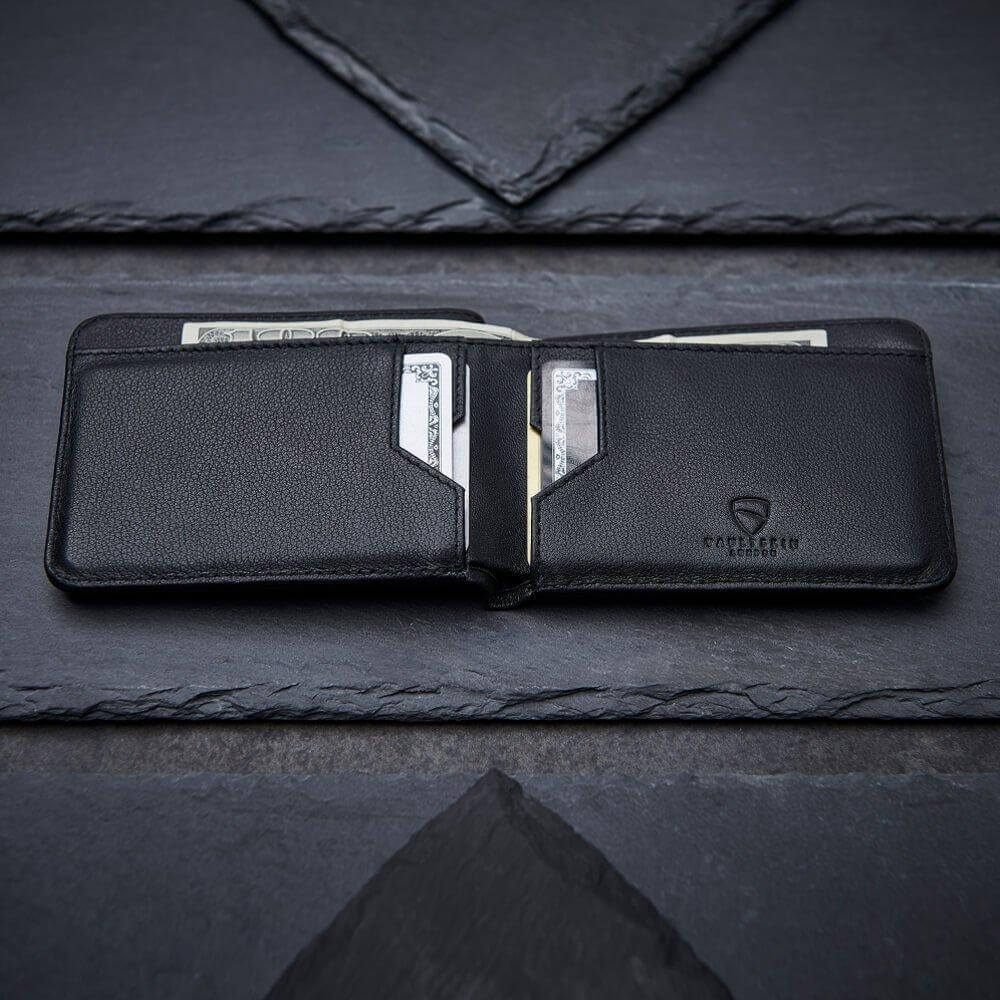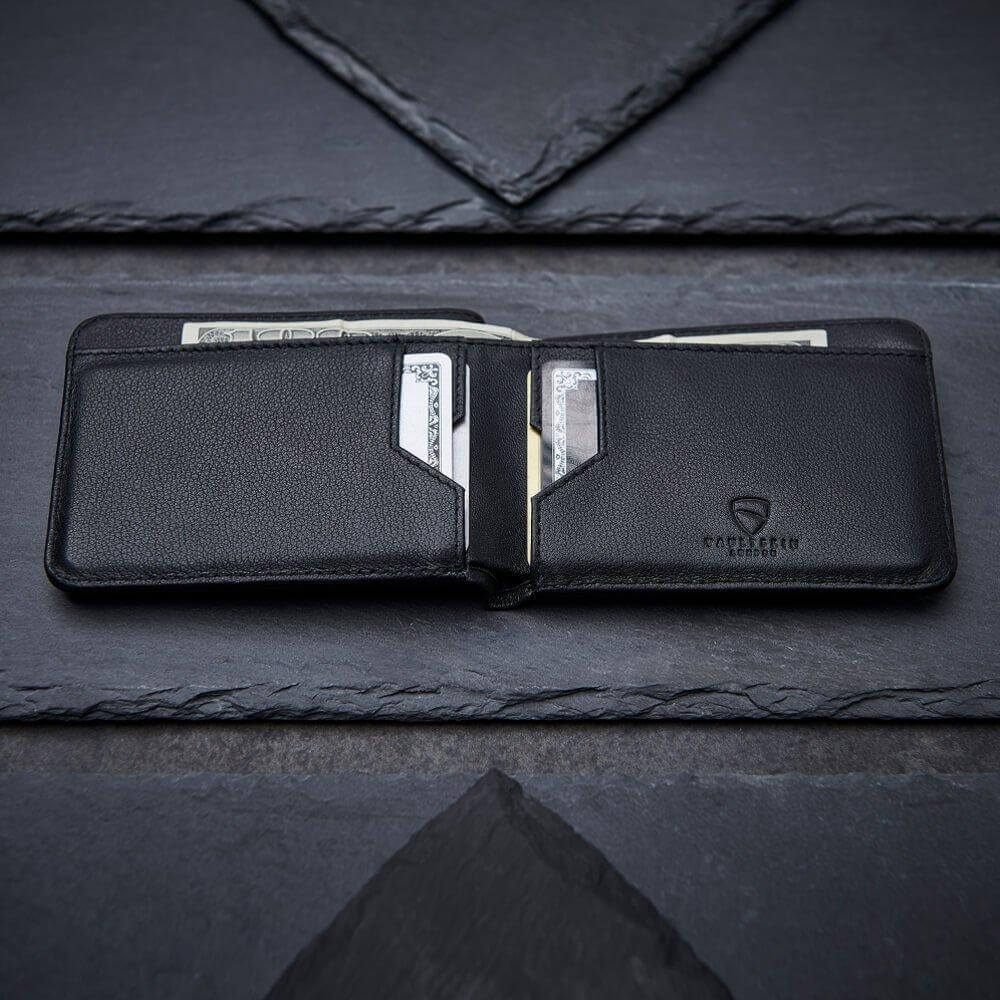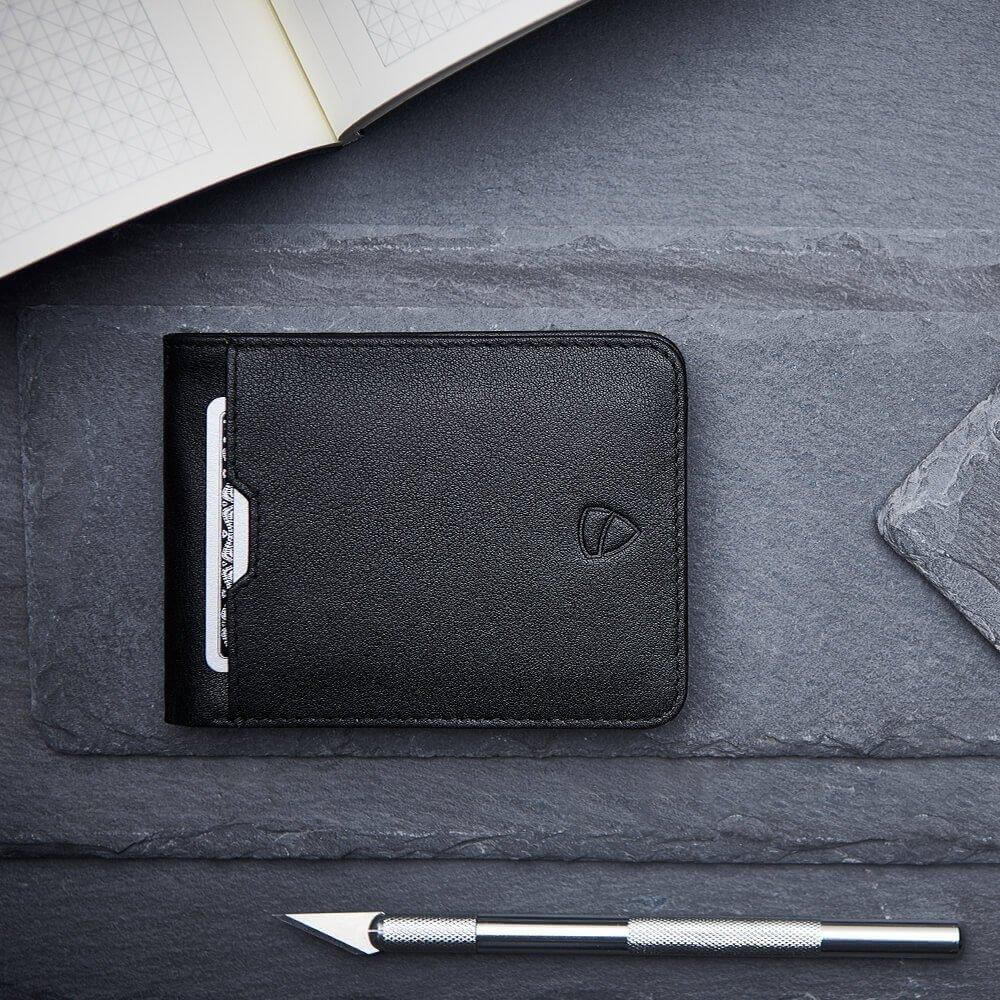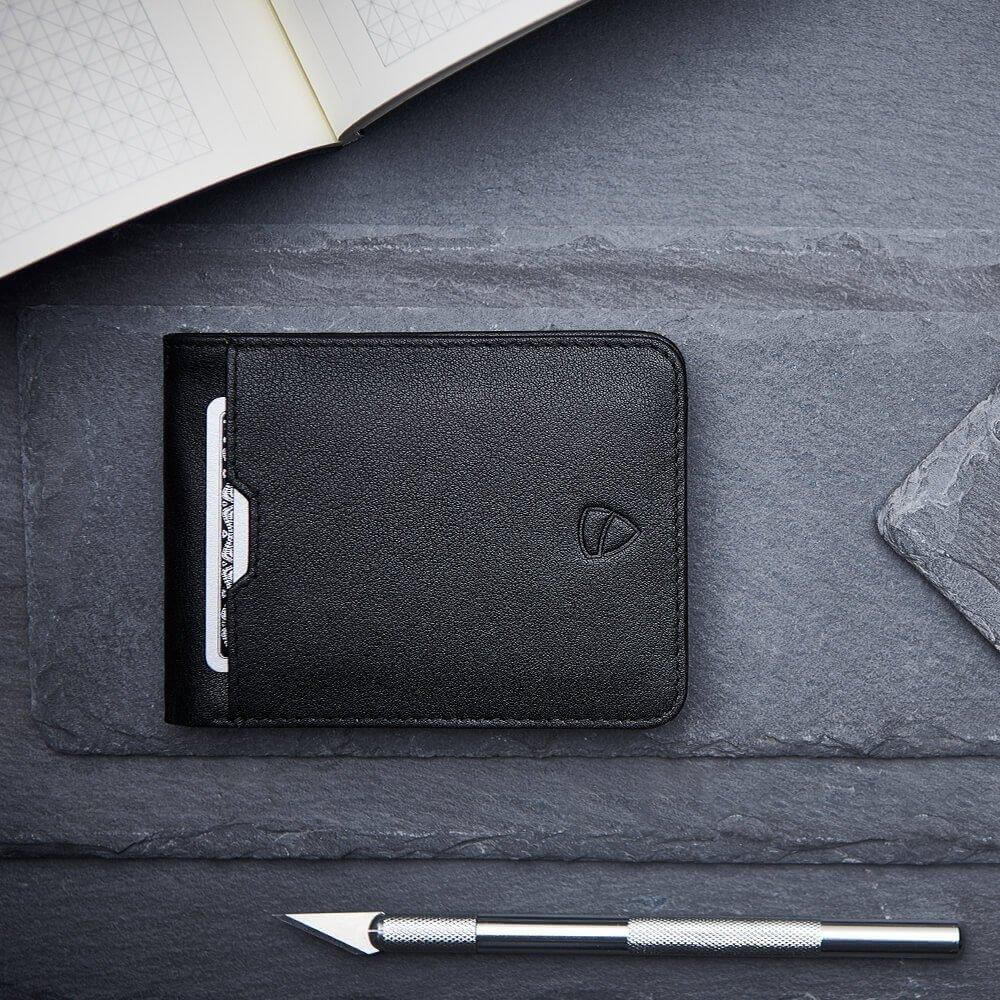 02
MADE FROM ONLY THE BEST MATERIALS
With its top grain Italian leather, MANHATTAN ID looks and feels fantastic in your hands. The soft leather ages and adapts to how you use it, giving it that personal touch. The Window for ID is made from high-quality material that doesn't lose with time. Beautifully crafted to combine practicality with design it's a wallet that you'll always want with you.
03
SMART DESIGN
MANHATTAN ID was made to keep things simple. Engineered to be slim, it also has space for all the cards and bills that you'll need. As well as a transparent window for ID or driver's license. With the exterior pocket you have instant access to bills without having to open MANHATTAN ID.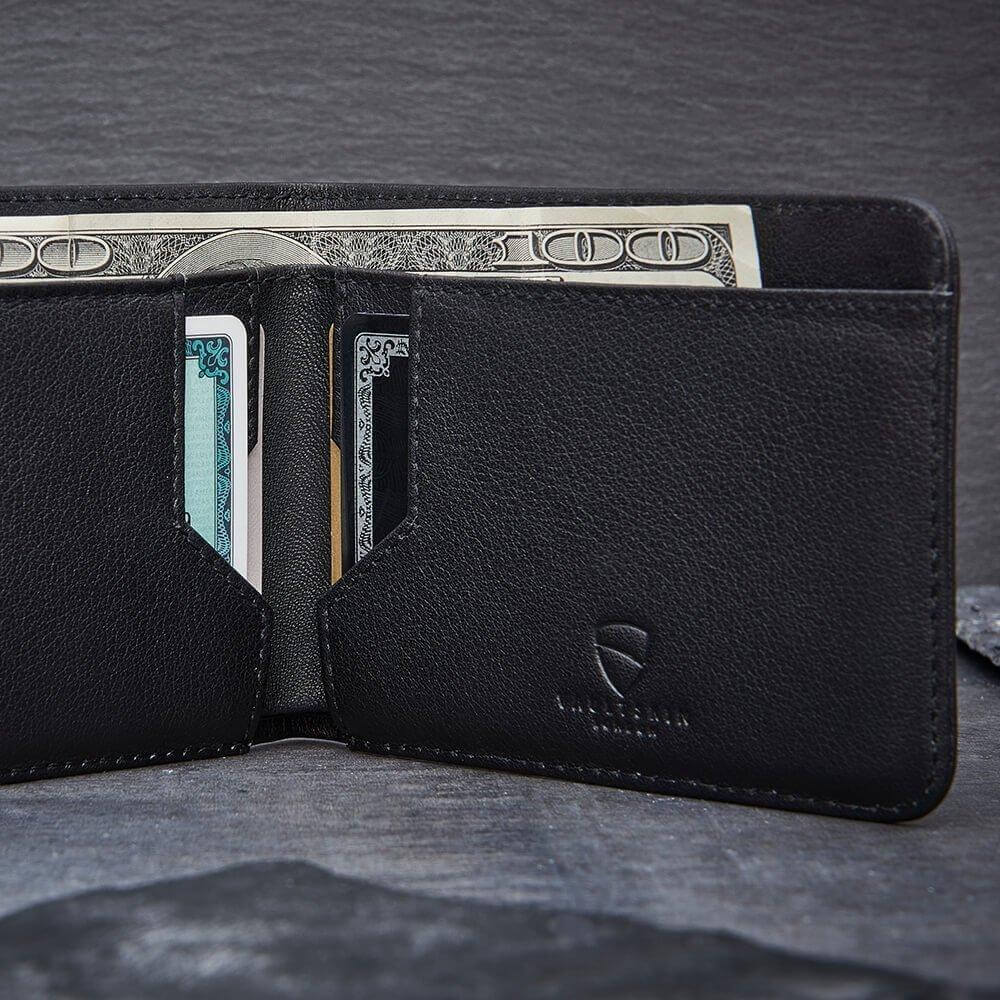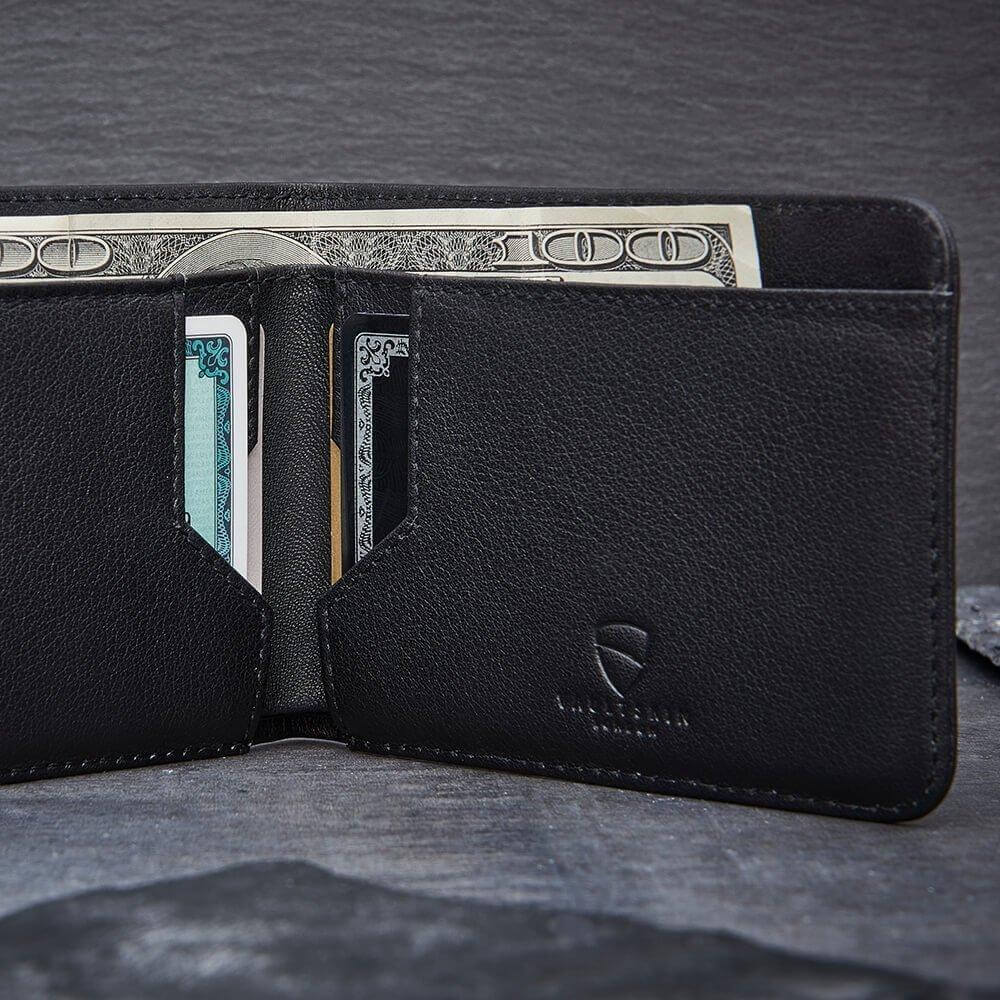 04
SLEEK, PRACTICAL, ELEGANT
MANHATTAN ID combines everything that you're looking for in a wallet. With its RFID-shielding technology you know that all of your cards are safe. A stylish design with quick access to your cards and bills make your daily transactions quicker and more satisfying. The soft Italian leather, which simply feels pleasant, gives you the perfect grip on it. Be at ease with MANHATTAN ID in your pocket.
Technical details
Wallet dimensions:
104 x 76 x 10 mm or 4.09 x 2.99 x 0.39 inches
Maximum banknote dimensions:
192 x 69 mm or 7.56 x 2.64 inches
Weight:
38 grams or 1.34 ounces
MANHATTAN ID wallet suits best for US Dollars and other banknotes with given dimensions.
For EUR or GBP banknotes please select the CITY wallet.